fundraising
Kickstart Your Summer Refresh With This Donor Engagement and Fundraising Reading List
Summer is here! Commencements are behind us, and those scholarship receptions, golf outings and most major development/donor engagement activities are in the rearview mirror. Tired development teams are tying a bow on FY22 and gearing up for the new cycle. Hopefully, everyone is also carving out time to relax, recharge, and find new inspiration to help drive innovation and excitement in the new fiscal year.
For me, that means my summer fundraising reading list. As a frontline fundraiser, I often sought inspiration from adjacent industries, human behavior research, psychology, and other fields. I always found interesting ideas that could be adapted or directly applied to our work in donor engagement. As you stretch out on the beach, in a hammock or by the pool this summer, consider one of these suggested reads to spark some inspired thinking about your new year of donor engagement.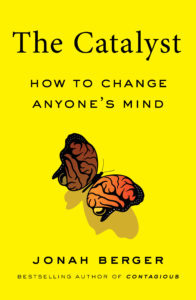 Are you a major gift officer who is trying to overcome donor objections or a fundraising leader trying to rally executive support for your plan? Pick up a copy of The Catalyst by Jonah Berger and learn strategies for persuasion and engagement that can change the game. You can also hear Dr. Berger deliver a keynote address at the 2022 RNL Advancement Innovation Summit in September.
From the book description: The Catalyst introduces a revolutionary approach to change. Successful change isn't about pushing harder or exerting more energy. It's about removing barriers. Overcoming resistance by reducing friction and lowering the hurdles to action. Discover the five hidden factors that impede change, and how by mitigating them, you can change anything.
Surrounded by Idiots outlines 4 key behavior patterns to improve your fundraising team's communication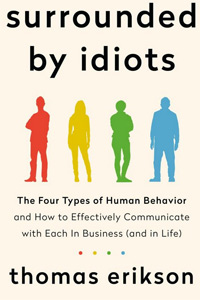 Do you struggle with communicating with certain people? Are there certain members of your team that you have more difficulty managing then others? Check out Surrounded by Idiots by Thomas Erikson and pick up a few strategies for identifying the types of people on your team and how to best work with them.
From the book description: Understanding someone's pattern of behavior is the key to successful communication. Erikson breaks down the four kinds of behavior types—Reds who are dominant and commanding, Yellows who are social and optimistic, Greens who are laid back and friendly, and Blues who are analytical and precise—and explains how to identify and interact with each type of person. Instead of being bogged down with overly technical categorizations, the simple four color system allows you to speedily identify a friend or coworker and adjust how you speak and share with them.
How do we, and our donors make decisions? The Elements of Choice provides key insights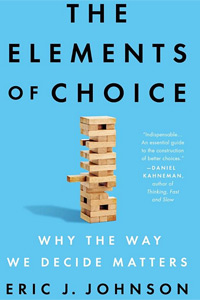 Ever wonder why we make the choices we do? Or how systems influence our decisions? The Elements of Choice: Why the Way we Decide Matters by Eric J Johnson is a must read for every person conducting a survey, creating giving pages or building any systems that involve donor choices.
From the book description: Every time we make a choice, our minds go through an elaborate process most of us never even notice. We're influenced by subtle aspects of the way the choice is presented that often make the difference between a good decision and a bad one. How do we overcome the common faults in our decision making and enable better choices in any situation? The answer lies in more conscious and intentional decision design. Going well beyond the familiar concepts of nudges and defaults, The Elements of Choice offers a comprehensive, systematic guide to creating effective choice architectures, the environments in which we make decisions.
Philanthropy is about connection, and The Lonely Century expertly lays out our need for it.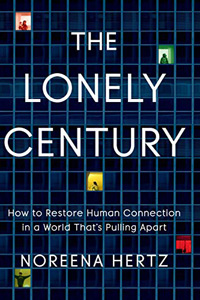 Mental health crises, political polarization, and disconnectedness are effecting our teams, our donors, and our institutions. Understanding root causes and seeking solutions that meet today's needs are laid out wonderfully in The Lonely Century: How to Restore Human Connection in a World That's Pulling Apart by Noreena Hertz.
From the book description: Loneliness has become the defining condition of the twenty-first century. It is damaging our health, our wealth, and our happiness and even threatening our democracy. Never has it been more pervasive or more widespread, but never has there been more that we can do about it. Offering bold solutions ranging from compassionate AI to innovative models for urban living to new ways of reinvigorating our neighborhoods and reconciling our differences, The Lonely Century presents a hopeful and empowering vision for how to heal our fractured communities and restore connection in our lives.
Adam Grant tells us we can Think Again, and that there is power in not having all the answers.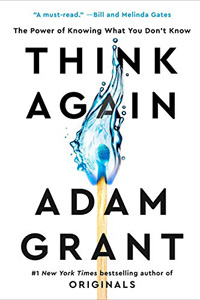 Now more than ever, we must be prepared to rethink our plans, goals and solutions as the environment around us evolves. Adam Grant's Think Again: the Power of Knowing What You Don't Know showcases why mental flexibility is a keystone of success today.
From the book description: Think Again is a book about the benefit of doubt, and about how we can get better at embracing the unknown and the joy of being wrong. Evidence has shown that creative geniuses are not attached to one identity, but constantly willing to rethink their stances and that leaders who admit they don't know something and seek critical feedback lead more productive and innovative teams.
Refresh your brain with a fundraising reading list and get new donor engagement ideas this summer with some outside perspective.
You probably noticed that none of my suggestions are explicitly "fundraising" books. There will always be great material coming out from our fellow fundraising leaders, but I'd strongly suggest you step outside our field at least once this summer to get some outside perspective. We did the same thing when we asked fundraisers like you about the best brands, and how their experience could be applied to donor engagement. (You can read their responses in our Advancement Leaders Speak 2022 report.)
It's time for new ideas, and these are just a few of the places I've gone to get them. If you'd like to chat about these books, and some of those new donor engagement, ideas drop me a line. I hope your summer is relaxing, and you're gearing up for another great year of donor engagement.
Free consultation on your fiscal year planning
Where can you have the biggest impact on donor engagement next fiscal year? What investments will produce the greatest ROI on your fundraising results? Talk with RNL's experts during a free fiscal year planning consultation.
---