enrollment
Direct Admissions Is Growing in Popularity as an Alternative Way to Market Your Institution. But Is It the Best Way?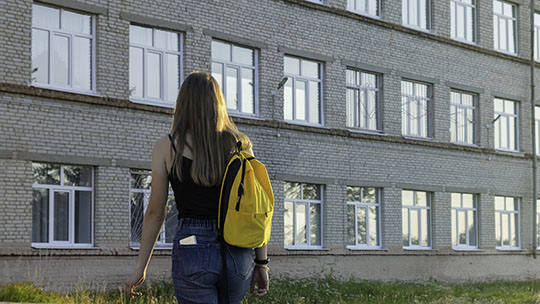 In the last few months, direct admissions programs at Niche, the Common App, and even state-run higher education programs have received renewed media attention. While these programs have existed for a few years now, they are recently in the spotlight for their presumed ability to break down admission barriers for underrepresented groups. Students are pre-screened based on their academic qualifications and are offered a guaranteed spot at participating institutions if they complete the school's short admission application.
The number of participating colleges is growing (Niche has grown to over 50 partner schools; the Common App has grown to approximately 70 schools). There is no denying that more colleges are jumping on board the direct admissions train. Supporters of direct admissions believe that participation in direct admission programs help more students see that a college education isn't out of reach. By offering students guaranteed admission before they apply, it takes the fear of rejection out of the equation.
Journalists and higher education experts are also noting, however, that while these programs result in a significant increase in applications from underrepresented students, they have yet to show a significant increase in underrepresented student enrollment at participating institutions. Even the organizations running direct admission programs are transparent that the additional barrier of affordability must be addressed for enrollment numbers from these programs to increase at participating colleges and universities.
Most applicants to the participating institutions already gain admission, and high school counselors and college websites are already sharing the chances a student has of gaining admission. If enrollment of underrepresented students isn't significantly growing for institutions participating in direct admission programs, why are more colleges and universities choosing to participate?
Pros and cons of direct admissions
PROS
CONS
Reduced stress for applicants
Simplifying the traditional application process for prospective students can reduce stress and anxiety, allowing them to enjoy connecting with future professors and peers for a smoother transition to college.
Reduced institutional reputation
A switch to direct admissions may tarnish an institution's brand with its alumni, parents, students, and other stakeholders who worry that the institution's competitive advantage may be eroded.
Promotion of inclusivity
The direct admissions process values diversity and seeks to level the playing field for students of various backgrounds.
Potential mission misalignment
If direct admissions policies lead to recruiting a class of students who don't match with institutional goals, you may experience lower levels of student and faculty satisfaction resulting in long-term negative consequences for your institution.
Increased competitive advantage for participating colleges
Adopting direct admission practices can boost a college's public image and help colleges attract a larger and more diverse applicant pool.
Limitations to selecting a class
Direct admissions may limit an institution's ability to shape their class with certain talents, academic profiles, and diversity.
Take a holistic look at direct admissions
It's likely that direct admission partner institutions stay the course because they are searching for the latest way to market their strategic advantages to prospective students and families in a challenging enrollment environment. Direct admissions provides a way to catch the attention of parents and students with good news earlier in the admission process from a school they may not have considered until they heard, "We guarantee you're in!" At its heart, direct admissions is an alternative way to market your institution to students who may have missed learning about you otherwise and to increase applications with streamlined application processes.
At RNL, we support our partner institutions who participate in direct admissions programs and celebrate their commitment to increasing access for underrepresented students and getting the word out about their unique value proposition to prospective students. We also know that direct admissions programs as they currently exist will not alone break down barriers for enrollment for underrepresented groups, nor will they significantly increase enrollment. Additionally, they may result in a negative impact on an institution's reputation, since some alumni, parents, potential students, and other stakeholders may believe a move to direct admissions reflects negatively on the institution's selectivity and reduce its competitive advantage.
Stay focused on strategies that produce enrollment results, not just more applicants
We are encouraging both our current and prospective partner institutions to not lose sight of all the other enrollment management strategies you must employ to successfully meet your enrollment goals. Whether it be that you need to define your academic program market position with a competition analysis and/or program audit, improve your visibility with digital advertising, or initiate a strategic enrollment planning process, RNL has consultants and tools to identify your strategic advantages and help you develop a plan to market them effectively in the marketplace. Additionally, we directly address the challenge of affordability by providing financial aid optimization solutions for institutions with the right mix of scholarships, grants, and need-based aid to make a college education accessible while also providing the net tuition revenue your college or university needs to thrive.
Direct admissions is another tool in the toolbox for colleges and universities when working to increase visibility for their institution, but in its current form it isn't a primary solution for breaking down barriers of access for underrepresented students, and it may even result in reduced institutional reputation. Reach out for a complimentary consultation with our enrollment experts, and we can discuss the right marketing mix for your institution.
Ready to reach your enrollment goals? Let's talk how
Our enrollment experts are veteran campus enrollment managers who now work with hundreds of colleges and universities each year. Find out how we can help you pinpoint the optimal strategies for creating winning student search campaigns, building your inquiry and applicant pools, and increasing yield.
---