enrollment
College Planning Is Not a Student's Full-Time Job in High School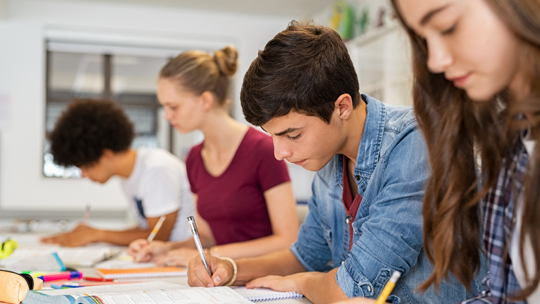 College planning tends to be seen as this linear process that high school students conduct at some point in high school (most of them by 10th grade) and continues up to the spring of 12th grade.
It is far from that! This process happens simultaneously as many challenging and stressful things happen in these kids' lives (let's not forget they are kids). Because their brains are still not fully developed, most of the challenges high school students face feel like life-or-death situations. On top of working a few hours, having homework, family lives (many in more than one household), sports, school clubs, and often financial responsibilities, they also have to think about what comes after high school and how that will position them for the rest of their lives.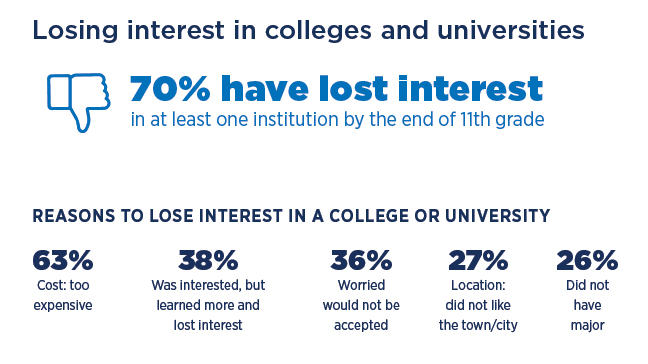 Why students lose interest in a college
It is no surprise what we found this year is that college planning as a process is not as smooth or simple, and it and does not follow the linear unified pattern it may have followed decades ago. For example, we learned that 70 percent of all students will have lost interest in at least one institution by the time they reach the end of 11th grade. Of those students, 63 percent said they learned more about the institution and realized it was too expensive. It's a good reminder that students may rule your institution out quickly if they think they cannot afford it. (All data comes from 2022 High School Student Perceptions of Financial Aid.)
Since affordability is the most significant factor in losing a student's interest, campuses must communicate value and affordability when discussing scholarships, financial aid, and cost as early as the fall of 11th grade.Remember that the family will most likely see what you share and send it to the student. Send information that's easy to digest and encourages them to want to learn more and reach out to you.

Students keep searching for schools in 12th grade
Seven out of 10 students in the 12th grade said they had become interested in new colleges or universities during their last year of high school. his is good news! While some students are crossing you off their list, others may be open to considering you as an option as late as the spring of 12th grade! The even better news is that more than more than 90 percent of those said they had applied to at least one of those "new institutions."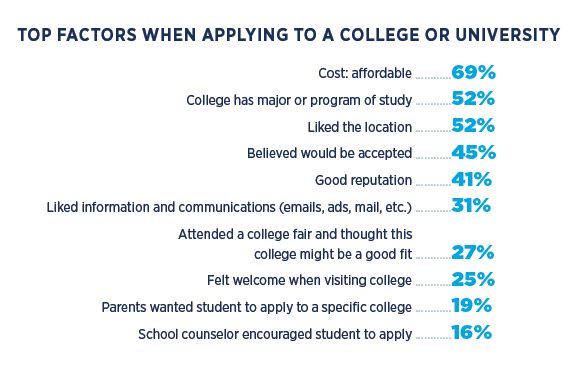 Top reasons for attending
Affordability, academics, and location are the top three factors students consider when applying. However, not too far down the list, we found that liking the communications sent to them was a factor when considering applying to a college or university. Those emails and postcards you are sending 12th graders are not only making a difference, but they are crucial! While early outreach is essential, don't write out those in 12th grade—fall recruitment activity is vital for those "late Seniors."
Remember that college planning is not a student's full-time job in high school. They have busy lives, short attention spans, and many emotions flaring up at the most inopportune times. So start communicating early in high school, and keep engaging those students through 12th grade. Don't forget their families, either—they are the biggest enrollment influencer for most students.
Read the full report and reach out to talk with our experts.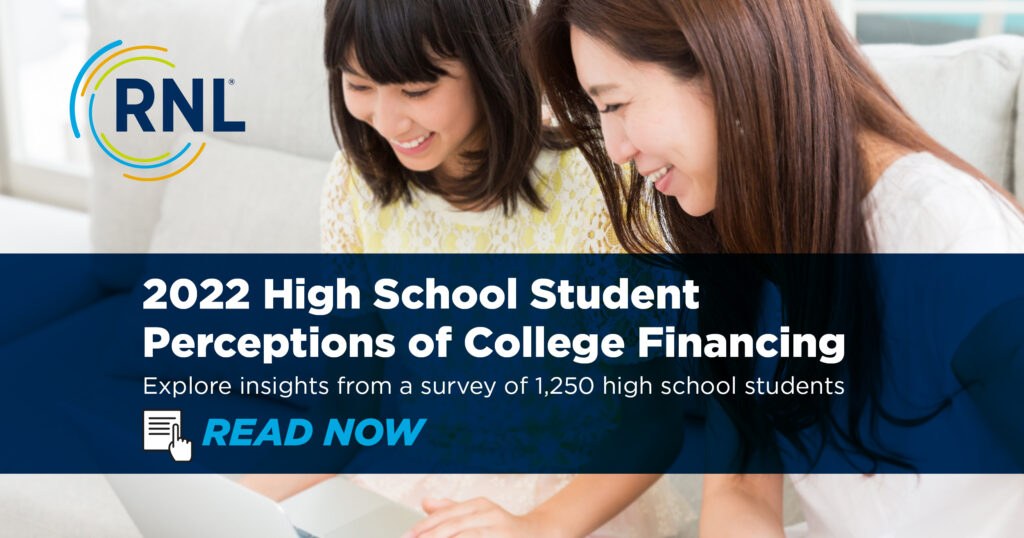 See our 2022 High School Student Perceptions of College Financing report for more findings on how students research colleges and how they plan to pay for college.
And if you want to talk about how to optimize your marketing, recruitment, and financial aid policies, reach out and we will set up a time to talk.
---