enrollment
A Day of Graduate and Online Enrollment Strategies
Here are a few thoughts I had to share after I returned home from our Graduate and Online Workshop this week.
I am energized this week! I just returned home from our first Graduate and Online Regional Workshop in Chicago. It was the first time many of the 35 of us in the room had been face-to-face with colleagues and friends in nearly two years, and while we all practiced social distancing and appropriate mask wearing, it was nothing short of thrilling to not be talking to a screen!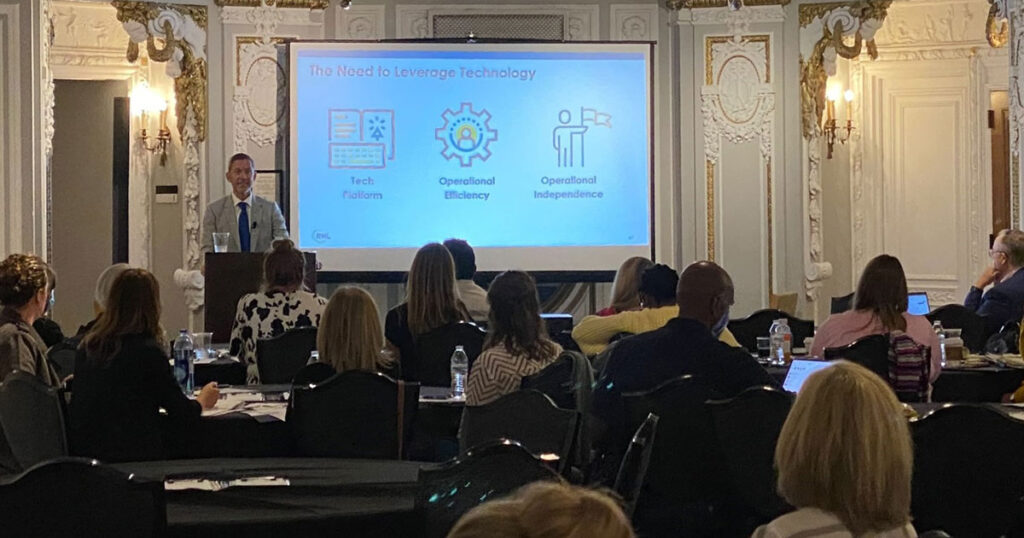 My colleague Dr. Aaron Mahl began the day leading a conversation about the opportunities and challenges the graduate and online marketing and enrollment leaders are facing. This was particularly interesting because, as a regional event, everyone in the audience was experiencing some version of the same set of challenges—and opportunities.
I presented highlights from RNL's first survey of prospective graduate students (you can read the full report here). We focused on how findings—centered on search processes, enrollment decision making, and program demands and preferences matched up with the lived experiences of the graduate and online leaders in the room. It all made for an engaging discussion.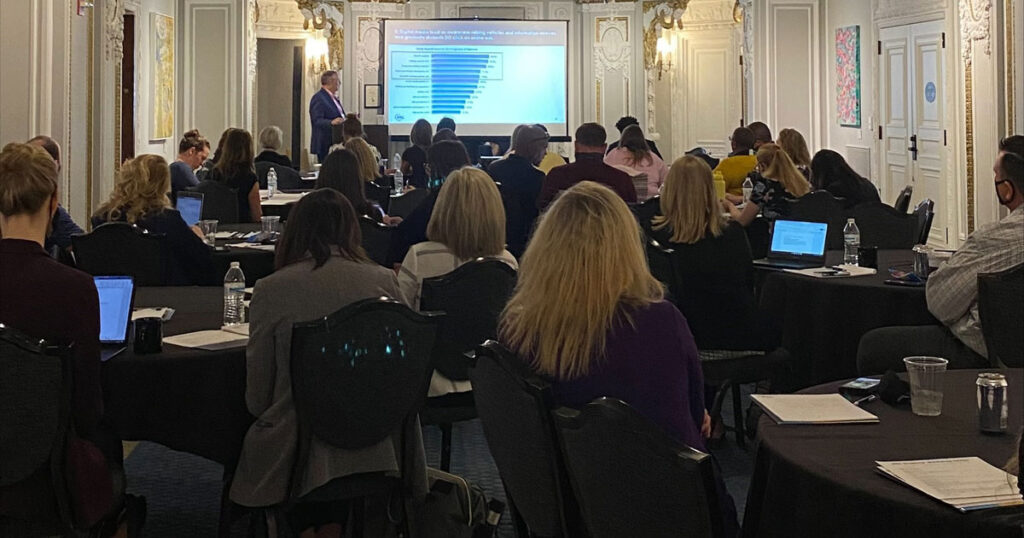 After a lunch filled with fellowship and good food, my colleague Charles Ramos walked us all through the latest developments and trends in building a strong and healthy enrollment funnel, which is more important than ever as institutions position themselves to benefit from recent graduate enrollment expansion.
We closed with a thought provoking session on the options that exist beyond the OPMs for growing online programs AND strategies for how to engage institution leadership in the discussions you'll need to have in order to make that investment in your future.
More regional workshops coming to cities across the country
We're in Cincinnati on October 20 and Philadelphia on October 27, and are also planning workshops in Charleston and Las Vegas in early 2022. Don't miss this opportunity to convene and think with colleagues! Learn more and register.


---