enrollment
3 Truths for Enrollment Management in 2021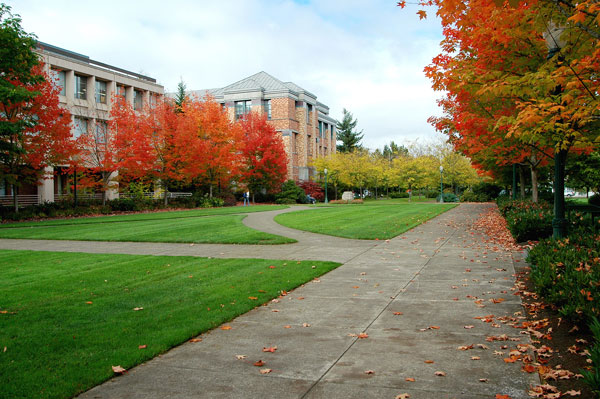 If you are like me and everyone else, 2020 has been and continues to be one for the records. During conversations that my team of senior executives had with campus leaders before the pandemic, we were all looking forward to spring graduations, summer camps, and the start of fall classes. Discussions focused on new strategies to recruit the best and the brightest, those from diverse backgrounds, and how to more personally engage with both prospects, current students, and parents alike.
But then in late March, the world turned upside down. My team of Kevin Crockett, Jessica Mireles, Linda Hoopes, and I turned our attention to helping campus leaders navigate the days ahead in order to pivot quickly. What we discovered throughout the course of the previous months of virtual conversations is actually quite interesting.
Throughout these initial conversations, we often heard We are going to wait and see what happens or This should be over by mid-summer. Unfortunately, six months have passed without a definite end to this crisis in sight.
So what is the truth? Here are three to consider when looking forward to 2021.
1) Time doesn't stand still.
Whether you are on a campus or serve campuses as my colleagues and I do, we as higher ed professionals have to continue to evolve in order to help solve the latest enrollment management challenges. This is exactly what we've done this year! Innovation and ease to pivot strategically has been the name of the game for 2020. At the same time, looking forward doesn't mean we don't consider lessons from the past. This is why institutional leaders continue to ask me and my team to assess the methods they use to recruit, retain, and graduate students.
2. If you aren't taking a step forward, you'll be passed by.
Now is not the time to become paralyzed as your competition isn't. Colleges and universities are investing in innovating strategies to reach students and parents in ways we couldn't even imagine a few years ago. Personalized videos that speak to the student specifically while touching on key points that are important in their college search process. Digital marketing that once again is personalized and targeted all the while utilizing your limited budget to the max.
3. Campuses must continue to educate and lead the next generations on to greatness
The college educational experience will continue to look different throughout the days, weeks, and years ahead. What has not changed, however, is that education is the lifeblood of progress. Campuses must be prepared to mix together the old and the new to engage students, enroll them, and educate them. That means combining in-person, hybrid, and online instruction (and exploring all their alternatives for the latter). Using digital marketing while still counting on use of direct mail, email, and the phone. All of these communication methods are still relevant today. It's the way they are used that will make the difference in the future.
As I think about the year we are experiencing, I see hope and hear positivity ring through when I speak with campus leaders. We've seen innovation, inspiration, selflessness, and campus communities coming together to "face the challenge of change," to quote Dr. Martin Luther King, Jr.
We're here to help
We're working with campuses around the country right now, and we can help you navigate these challenges and put the right strategies and solutions to work for you and your campus communities. Connect with our senior executive team about a Campus Opportunity Analysis. We can conduct virtual analyses that will reveal the optimal opportunities for your institution. Collectively we have advised more than 1,000 colleges and universities, and we're happy to share that experience with you.
Uncover your optimal strategies with an RNL Opportunity Analysis
Talk with RNL's senior executive team about how you can navigate your challenges and find the right strategies to reach your goals. We've collectively conducted more than 2,500 campus assessments, and we can share our unmatched experience with you. Virtual analyses are available.
---