Thank you for your interest in the Parents' Role in College Planning Report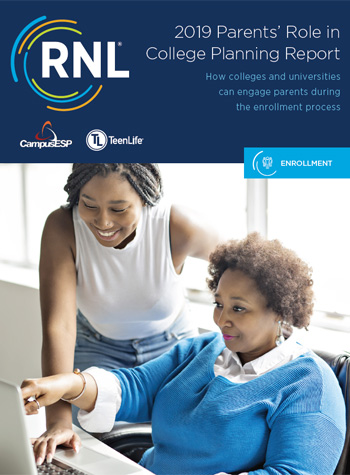 Read the report now
Ask for a free consultation with our experts
How can you put the findings from this report into practice and engage more parents during the student recruitment process? Which methods will work best for your institution?
Talk with RNL's enrollment experts. We can discuss how you can:
Strategically incorporate parent engagement into your student recruitment efforts.
Engage parents in a way that turns them into enrollment advocates for your institution.
Request your free consultation with an RNL Enrollment Expert