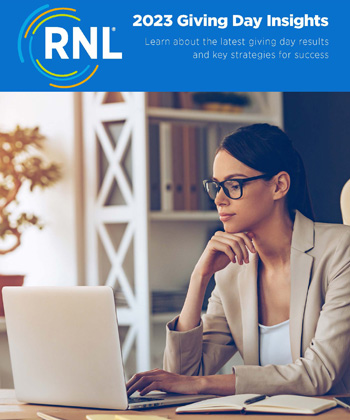 Learn about the latest results and key strategies for success in our giving day report
Most higher education institutions and charitable organizations now invest significantly in a giving day effort at least once each year. Many institutions also see the bulk of their annual donor count now come on their giving day. This makes optimizing your giving day more than a way to meet this year's goals and build crucial donor pipeline for the future. But what do institutions do to maximize the impact of a giving day?
In this giving day report, we review the results of 2022 giving days and offer the key trends, takeaways, and recommendations that can fuel your coming year's success. You'll find:
The incredible impact of ambassadors on giving day success.
Why institutions should add challenges and competitions to a giving day.
How technologies such as giving wallets reduce giving friction.
Data on average gift and gift sources.
Days of the week and times of the year institutions hold a giving day.
Plus the report has insights with the RNL team who work directly with colleges, universities, and charitable organizations every day. This report will help you analyze trends, evaluate your strategy, and uncover for new ways to engage donors that will keep your giving day fresh and exciting.
FY22 average gift by payment type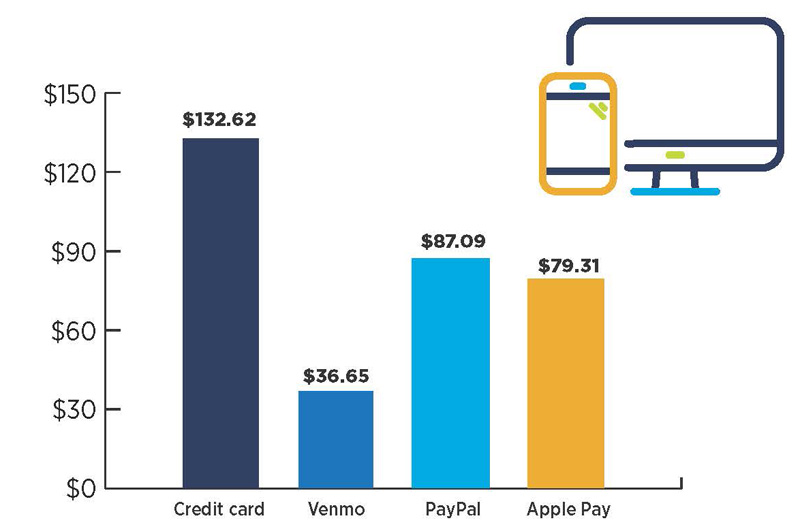 Complete the form above to download your free copy of this higher education fundraising report now.