Dean of the Graduate School Paul Gemperline discusses how strategic enrollment planning helped identify the enrollment and growth opportunities for the ECU Graduate School.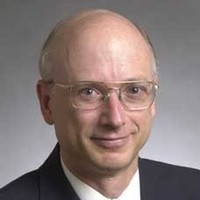 Just prior to the pandemic, East Carolina University (ECU) commissioned RNL to lead an institution-wide Strategic Enrollment Planning (SEP) process. Strategic enrollment planning is more than a long-term recruitment or retention plan. It is an in-depth, data-informed process that aligns an institution's academic, fiscal, and enrollment resources with the institution's current environment. The goal is to fulfill the institution's mission and ensure long-term enrollment and fiscal health.
As such, SEP is a high-touch, customized process that is tailored to the specific situation—the unique opportunities and challenges—of each client institution. This is exactly what ECU, and the graduate school in particular, was looking for after past experiences in which external consultants attempted to match ECU to their processes, rather than amend their processed to ECU's unique situation.
Dr. Lew Sanborne, vice president for consulting and research services at RNL, has said when talking about the goals of SEP: "Institutions have finite resources and an important part of the SEP process is prioritization. After helping institutions better understand themselves and their market, SEP works with stakeholders to identify a small number of strategies that are essential to do really well, rather than doing a hundred things only adequately or even poorly."
This was music to the ears of Paul Gemperline, dean of the graduate school. He recently described his priorities for the SEP process and how he has been applying findings, recommendations, and random things learned along the way over the last year.
What were the challenges you were most eager to have the SEP process address at the graduate level?
PG: After several years of quite healthy enrollment growth, we began a period of two or three years where programs experienced annual contraction. We needed to understand these trends and what could be done to reverse them. The goal of the engagement was to identify the programs where growth was most likely and then develop plans to maximize that growth. We also wanted to understand what kind of return on investment we might expect after investing in expanded marketing and recruiting efforts. The big question: could we recover at least those costs and help grow our enrollment in the longer term?
What was attractive about RNL as a partner in this type of initiative?
PG: The work RNL did with us to help outline the various challenges we faced was really helpful. RNL provided a framework for both assessing our current situation and an in-depth analysis of what had been happening in the recent past. They brought important market trend data to help us better understand employer demand in the region—which was one of the "missing pieces" in previous planning. They also provided unique insights into how to use IPEDS data to interpret where competition lies for our various programs and—perhaps even more importantly—where opportunities might exist.
What was the most helpful part of the SEP process in terms of meeting your goals, planning for the future or otherwise?
PG: The most important part of the process really resided in the value of having an external consultant serving as a facilitator for the whole process. We could not have done this on our own. We as an institution had to do a lot of work and analysis ourselves, but having the external facilitator guiding the process, helping to point us in the right direction, enabled us to stay on track, and hit deadlines in order to keep the project on track. You just can't underestimate the importance of that function.
Did RNL bring credibility to the table – because of past work or for other reasons?
PG: Absolutely. Other areas at ECU had worked with RNL in the past. With the engagement of RNL came an implicit institutional commitment to work with a partner that many at this university had confidence in. The consulting services along the way—and the advice given—were really helpful in advancing our efforts.
Interestingly, a past experience at the graduate school in which we have engaged a different partner (to focus on audience generation with machine learning) was not a success and didn't produce results that we were expecting. So we were a bit more careful in the selection of RNL and knew what we were looking for.
What have been tangible takeaways from the SEP process at the graduate level?
PG: I'm pretty proud of the strategic planning work that we did in the graduate school in the aftermath of the engagement with RNL. We identified five different categories of graduate programs: high capacity programs; high demand programs; capacity constrained professional programs; limited demand professional programs; and under-enrolled programs with predominantly self-paying students.
Going through and assessing the nature of our programs and categorizing them was an innovation that helped us in the graduate school immeasurably with our own strategic thinking. It helped the overall university administration understand where opportunities lie and what kind of constraints are operating in these different categories.
That's a really important recognition, because not all programs have an ability to grow. From the five groupings we were also able to determine several different categorizations of unique types of constraints on growth—none of which are universal or constant. This then led to an additional level of strategic thinking and planning.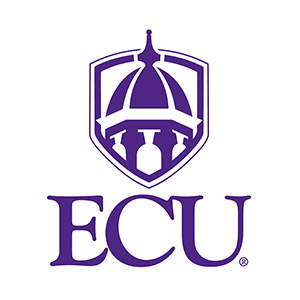 "We could not have done this on our own. We as an institution had to do a lot of work and analysis ourselves, but having the external facilitator guiding the process, helping to point us in the right direction, enabled us to stay on track, and hit deadlines in order to keep the project on track."
Did the SEP process help you advance your marketing and recruitment structure?
PG: The enrollment plan that we developed with RNL called for making more investments in marketing and recruiting. As I tried to figure out how to do that, it became clear that we needed to develop collaborative relationships with other colleges and provide high touch communications to prospective students.
The SEP guidance got us started. We hired a number of graduate assistants who were passionate about ECU and were great ambassadors to talk with prospective students. This was a great start, but what we also realized in the aftermath of the SEP process was that this initial approach didn't provide any way of measuring or following through how they were doing with these high touch communications.
In the second year of our implementation, we shifted to work directly with our colleges. We developed a Graduate Marketing and Recruiting Council that included an associate dean from every college as well as representatives from institutional research, continuing studies, marketing, and recruitment. We meet monthly to look at enrollment data, application data, and offers of admission. We look for hotspots. This direct dialogue with reps from every college has advanced a sense of shared ownership as well as overall institutional learning about the challenges and opportunities in enrollment.
It is really a new day for us to have a broader engagement, a collaborative engagement with all the different colleges working together to look and see which programs have opportunity to grow and setting some accountability in place for chairs to try and meet those goals. And it all started with the SEP process.
Would you recommend RNL to a colleague or coworker?
PG: Yes I would and here are four reasons why:
RNL consultants came with the clear expertise about what we were trying to do (what we needed to do).
They were able to able to adjust the process (and the deliverables) as we all together learned more about our situation—and the kinds of tactics and strategies we ought to employ in our unique institutional culture.
The cost was reasonable for the deliverables that were promised.
They made sure that they made good on those deliverables.
Free consultation on Strategic Enrollment Planning
Want to discuss how to put strategic enrollment planning into action? Contact us and we'll set up a time to talk.