Watch this interview with Michelle Lacoss and Kelly Ball to learn about Agnes Scott College's remarkable results.
When Agnes Scott College decided to fully incorporate graduate education into its growth strategy, they recognized that they needed a partner to help them fully communicate the value of their programs and fill their classrooms. The college had long partnered with RNL at the undergraduate level, but they weren't sure the RNL would be the right partner for what they wanted to do at the graduate level.
What Agnes Scott College was looking for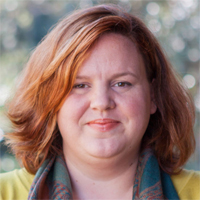 But it couldn't be just any agency. They wanted to find a partner that could both bring the very latest marketing tactics and strategies that were working to connect with prospective graduate students, while ensuring that the college's mission, values, and "brand" were reflected in everything that was done.
Kelly Ball, associate vice president and dean of graduate studies, said, "We knew that we needed to find an agency that would operate as a true partner, would provide expert guidance and recommendations on current best practices in graduate enrollment, marketing, and strategy, but would simultaneously respect and honor our history as a small liberal arts undergraduate residential institution with a strong reputation."
Why they selected RNL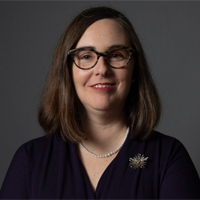 Finding a true partner came up again and again with the Agnes Scott team. College stakeholders also needed to be confident that the successful agency would have to have a deep knowledge of not just the latest marketing tactics, but also a deep understanding of the higher education sector.
Michelle Lacoss, senior director of graduate enrollment, indicated, "We were looking for an agency with which we could be 'thought partners' rather than a more traditional vendor/client relationship where the agency provides us with creative or placements, but not much more. Our monthly discussions with RNL often extend past the allotted hour because we're batting around different ideas and strategies. This is where real creativity is generated."
But Kelly Ball indicated that there were two things that really sealed the deal in their selection of RNL. "We've worked with several different partners over the years and the real differentiator with RNL was the clarity of RNL's commitment to outcomes and the competitive pricing structure. It was the first time in our search process that I really felt confident in what we were getting and how we would be working together. And that made a huge impact."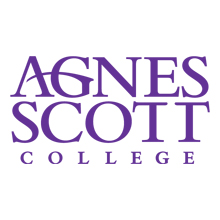 "Not only has the quantity of leads increased, but also the quality since we began working with RNL. Conversion rates have increased tremendously, and we've had a record number of enrollments in 2022."
How RNL has earned their confidence and trust
Open communication, data-driven decision making, and a direct approach to solving problems have been the drivers in the ever-increasing trust that has developed between the Agnes Scott graduate education team and their RNL counterparts. Michelle Lacoss puts it this way, "Our team meets monthly with RNL to discuss campaign performance. In these meetings, we use the data to discuss changes in our strategy: increasing or decreasing spends on various platforms based on their performance at a particular time. This kind of responsiveness is the RNL team's strength, and the fact that they bring expertise on how things are working—in real time—from all the other work they do makes the partnership even more valuable for Agnes Scott. The experienced guidance is priceless."
RNL's strategy for Agnes Scott College
RNL has a comprehensive onboarding and discovery process that ensures that well before the first ad drops, our team will be fully acquainted with the unique aspects of the institutions with which it works. Agnes Scott's team is sure that this intentional and detailed process is part of the success of RNL's work. RNL's willingness to also meet clients where they are and find a way to make their needs—and their budgets—work is critical to success. Kelly Ball said: "That level of care and attention to detail coupled with [RNL's] patience with us as we crafted our campaigns, especially for new programs, was incredibly important."
Michelle Lacoss elaborated on these themes.  "RNL developed two campaigns that hinged on our institutional strengths in order to link several different programs together (as opposed to an ad per program, which is common). This bundling of programs helped maximize our advertising spend and made our marketing dollars go further—and it worked."
Results: a 210% increase in year-over-year (YoY) graduate enrollment growth

17%
increase in clicks

285%
increase in conversion rate

-47%
decrease in cost per lead

210%
YoY graduate enrollment growth
When talking about results, the Agnes Scott team indicated that year over year enrollment growth of 210 percent goes well beyond what they expected. However, both Kelly and Michelle wanted to be clear that success is measured in more ways than just an increase in the numbers of leads. What other measures do they take into account? Among the other areas on which RNL scores highly were: maintaining brand integrity, being true to the institutions mission and reputation, and the high quality of the leads rather than just the number.
"Not only has the quantity of leads increased," Michelle Lacoss said, "but also the quality since we began working with RNL. Conversion rates have increased tremendously since we've been working together, and we've had a record number of enrollments in 2022. You just can't argue with that."
Kelly Ball adds, "One of the other big areas of impact from our work with RNL goes beyond the enrollment trajectory. When Michelle comes to talk through things with me, it's no longer about issues that we're experiencing with our marketing partner. It's about ways to take things to the next level. And that has been a tremendous change for us. So it's really helped us maintain that reputation of innovation and dynamism."
Winning a best-in-show advertising award for their search campaign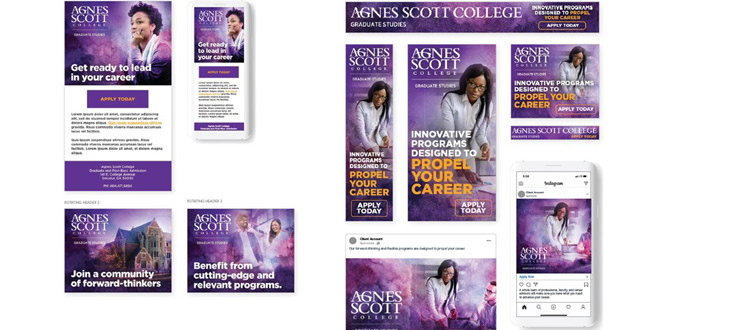 One of the most tangible examples of the success of the partnerships has been the fact that RNL earned a "Best in Show" award at the 2022 Education Advertising Awards for its work on behalf of Agnes Scott's graduate programs. RNL's senior consultant Vaughn Shinkus, who oversees the partnership, put it simply. "RNL couldn't have won that award without the relationship of mutual trust and respect that has developed between Agnes Scott's graduate team and their counterparts at RNL. The dialogue and communication that has become a staple of the partnership ensured that RNL could both develop highly effective digital advertising and reflect the college's brand in tone, voice, and design perspectives."
Talk with our graduate and online enrollment experts
Ask for a free consultation with us. We'll help you assess your market and develop the optimal strategies for your prospective graduate students and online learners.