fundraising
The Impact of the Coronavirus Pandemic on Fundraising and Donor Engagement
Brian Gawor
Vice President of Research
March 13, 2020
Here at RNL, we're committed to continuing donor engagement during this difficult time, and we know that fundraising looks and feels very different right now. Here's some of what we are hearing from RNL partners:
Most institutions have moved to online instruction, and many higher education employees are working from home.
For the most part, gift officers are all grounded, so no in-person donor meetings for a while. A few gift officer friends told me they're going to get those call reports they've been avoiding filed, and will reach out to donors via email, text and video.
Conferences are cancelling or moving online. The next two events for us, CASE DRIVE and Meeting of the Minds, are being held virtually. AFP ICON has gone online as well, and we're working with CASE daily about other events.
We've seen a few partner Giving Days delayed or modified. Since the spring has become very popular for these events, everyone is watching donor response closely. Several have indicated that they are off and running and may still set records this year.
Most engagement centers (what we used to call phonathons) are going attendance optional, or extending spring break. All are putting in place social distancing, cleaning and hygiene practices.
There is significant concern about sending out appeals right now, and what the impact of the stock market shift and economic impact will be to donor response. Having said that, we also have reports of some appeals going out and receiving good response.
A big discussion in fundraiser circles is how we can use digital and virtual engagement technology in the coming weeks.
As our CEO Dr. Sumit Nijhawan has recently outlined, our investments in digital engagement technology and widely distributed team have helped us respond here at RNL. We've put in place safety measures for our teams and student engagement ambassadors who work in digital engagement centers (that thing we used to call phonathon).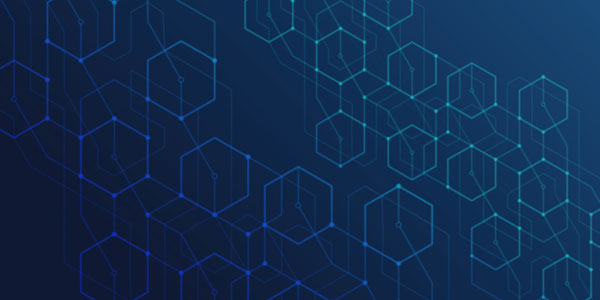 As we all continue to respond to the needs on our campuses and organizations in the coming weeks due to the COVID-19 virus, we're starting to get questions at RNL about what this will mean for giving and donor engagement for the rest of this year and beyond. Here are some ideas.
Keep your ears open while we are in response mode, and don't lose touch with donors
Your campus or organization is likely doing good work that impacts this crisis and the future afterward. From medical research, care given in your hospital, student organizations that help those in need, to even your faculty discussing policy and response, you're involved directly. It's not the time to tout that when people are at risk. However, paying attention to how your campus is helping will provide you with stories to share later. This doesn't mean trying to capitalize on the crisis. This means doubling down on your mission and what you've been doing for years.
As one of my favorite bloggers said, this crisis may indeed cause donors to be more interested in health-related projects. And donors continue to give in times of crisis. Short and medium-term financial pressures do not erase their love for your mission. This is a difficult time, but there will be inspiring stories. Listen for them now, capture and save them for the right time, and stay in touch with your key supporters.
Be ready to act after we're clear of this
Americans will respond charitably in this crisis to the needs of groups and individuals. They will give to organizations that are responding, and even individual crowdfunding campaigns. They'll also be engaged to donate politically. We're in an election year.
But that doesn't mean they will stop giving to you, forever. We've seen only short-term changes in giving from past examples. This is a worldwide need with worldwide consequences, and potential big economic impacts, but in previous crisis periods, donors have returned to the causes and organizations they love. We don't entirely know how this will impact the younger generations. So it's crucial to keep communicating your mission now and after the crisis.
Be sensitive, but don't be timid. It's important to engage your donors, especially with non-solicitations, now. Then, your best bet is to be ready to re-engage directly on a philanthropic level with your donors at an appropriate time after this crisis. Take the additional time you have now with gift officers off the road, conferences cancelled, and leadership all able to get on calls and virtual meetings to ask the tough question: when this has passed, how do we re-engage our donors in the joy of giving? Get the plans made now, and wait for the right time.
Digital communications carry no germs
We've already seen institutions greatly increase their engagement and results with technologies like P2P texting and personalized video. When you can't put student ambassadors in a room and have them make calls, it might very well be time to double down on those digital engagement techniques until we get past this.
Our donors are going to be isolated and crave interaction. It would be a good time to consider how you provide that interaction and engagement. For some of us, being grounded means we've got time on our hands. Maybe there's time in there to investigate some of the emerging, AI-driven donor engagement tactics, and start making plans for the future.
Ask: what opportunities does our crisis response create for us to better engage donors in the future?
Many institutions have gone to remote instruction, online interaction, and remote working. If these technologies work well, can they be brought over to the donor experience? I've wondered for years why we don't more often engage top donors with video chat. It's such a great way to easily bring in faculty members and campus leaders, even go out to classrooms and show donors that their investment is having impact.
We'll still likely be securing the final "yes" on big gifts in person, but for cultivation and stewardship, what we learn from the forced remote environment we're all in now could be useful. Add in what we've learned about text engagement, digital outreach, and personalized video, and we can take lessons from how we've adapted in this crisis to change the way we engage donors.
To sum it up: this is going to be tough. The human impact with this virus is real, and there will be lasting effects. I'm personally pretty preoccupied with thinking about my kids, my dad, and the older people in my life. I'm also thinking about the approaching fiscal year end and where all our RNL partners will land. But I also know that there is a path beyond this with our supporters, regardless of the lost engagement and even lasting economic impact.
Americans are very charitable. Our donors will return if they are engaged authentically and with high energy when it's time. For now, I suggest thinking critically about how utilizing emerging, germ-free digital donor engagement tactics that you might have been slow to adopt can amplify your work once we are past this crisis.
We're here for you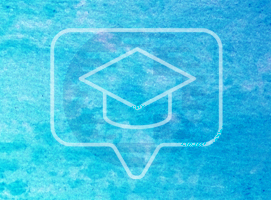 Not sure how to move forward in this crisis? We're ready to help you. Schedule a time to talk with our experts about how you can keep your donors informed and engaged appropriately during this time.
Request consultation
---