RNL Workshop: Transforming Donor Engagement
The RNL 2022 Regional Workshop Series will feature day-long programs led by educational and thought leaders who will share how they have transformed the donor experience and moved the needle on advancement success.
Recent research, best practices, and trends in donor outreach will be highlighted, along with an incredible opportunity to network and share with peers.
Innovate: hear about new technology and strategy that is showing success in this challenging time.
Elevate: let's move the discussion beyond transaction, and past annual giving to talk about the lifetime donor experience
Engage: learn how an engagement-first and digital-forward strategy creates a true relationship with donors
You'll leave this event with new ideas for donor outreach, new connections, and handle on the newest technology to fuel your team's success.
Registration Fees
$199/per person
Bring a team to spark discussion and create momentum for implementing new strategies.
Location Details
Caesars Palace
3570 S Las Vegas Blvd
Las Vegas, NV 89109
Special Hotel Room Rate
Rate is $69/night, plus $45 daily resort fee. Cut-off date is January 19, 2022 but may sell out sooner.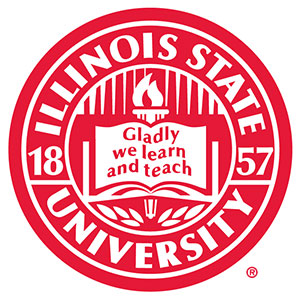 "Our team welcomed the opportunity to set aside time away from our office and computers for an in-person workshop. The intimate nature of the event allowed us to delve deeper into topics of special interest and to end our day with a few concrete action items to improve our results that were achievable and attainable"
Workshop Agenda
9:30 – 10:00 a.m.
Check-In and Breakfast
---
10:00 – 10:45 a.m.
The Future of Philanthropy: An Open Discussion
Donor motivation is changing. And new causes and new modes of giving make keeping up as a fundraiser challenging. We'll discuss they key ways we're listening to our supporters, what's worked to engage donors today, and how we can all adapt, even with limited resources.
---
10:45 – 11:00 a.m.
Break
---
11:00 a.m. – 12:00 p.m.
Moving the Needle on Giving: What Works?
We're moving past "participation" and "response" to realize that giving is an experience. In this session, special guests will share key examples of how they've transformed their outreach and set records even amidst the pandemic. Guest speakers are being confirmed.
---
12:00 – 1:00 p.m.
Lunch with Round Table Discussions
Topics with peers will include: 
Recruiting and retaining talent on our teams

 

Implementing new tech and data flows

Maximizing the major gift pipeline
---
1:00 – 1:45 p.m.
From Amazon to Zillow: An Inside Look at How Major Brands Build Adoption and Loyalty
Hear from a senior brand expert who helps Netflix, Amazon and great companies that have gained our trust, loyalty and attention.  We'll share key tactics that make a difference, and we'll talk about what we can take away from these successful brands to help better engage and delight donors. 
---
1:45 – 2:30 p.m.
We Have the Technology. Now What?
The past two years have seen tremendous technological change in advancement. We'll share some of the key shifts, what's working, and how you can harness all this new technology in a meaningful and efficient way. In this session, we'll go beyond the buzzwords and hear how it actually works in practice.
---
2:30 – 2:45 p.m.
Break
---
2:45 – 3:30 p.m.
Innovate, Elevate, and Engage: Taking Action to Transform Donor Engagement
In this highly interactive final session, we'll combine insights from the day to create a customized action plan specific to your top goals and challenges. You'll leave the event with a tool to start a conversation with your team immediately. 
---
3:30 p.m.
Adjournment
---
4:30 – 6:00 p.m.
Optional Social Event: Join us at the Pinball Hall of Fame
4925 Las Vegas Blvd South, Las Vegas NV (group transport assembling in Caesar's lobby)
Join fellow pinball wizards (and amateurs) at the non-profit that's keeping arcade history alive, quarter by quarter. Join us at the brand new, dedicated museum, with pinball and nothing but pinball for 25,000 square feet.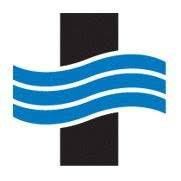 "It was well worth my time to attend the in-person workshop. With a small group setting, it felt pandemic-safe and fostered the ability to share and discuss openly with other participants and the RNL consultants. I walked away with a variety of ideas to consider for my program but even better was the opportunity to create a specific action plan on how to implement one opportunity."

"Wonderful experience. Loved the format, and we covered a lot of great information."