Transforming Donor Engagement
The RNL 2023 Regional Donor Engagement Workshop Series will feature day-long programs led by RNL experts and thought leaders who will share how they have helped institutions transform the donor experience and move the needle on fundraising success.
Recent research, best practices, and trends in donor outreach will be highlighted, along with an incredible opportunity to network and share with peers.
Discover new ideas, make new connections, and gain strategic insights
Hear about important national trends in philanthropy and alumni engagement that will impact the way you raise money.
Focus on the donor pipeline—and learn more about how engagement metrics can be used to accelerate the donor journey and drive revenue.
Share what's working for you and hear peers' insights about key challenges, including managing multiple channels, data flow, new donor expectations, and talent on our teams.
You'll leave this event with new ideas for donor outreach, new connections, and handle on the newest technology to fuel your team's success.
Registration Fees
$199/per person
Bring a team to spark discussion and create momentum for implementing new strategies.
Location Details
JW Marriott Minneapolis Mall of America
2141 Lindau Ln
Bloomington, MN 55425
RNL rate: $252/night. Cut-off date: April 3 but may sell out sooner.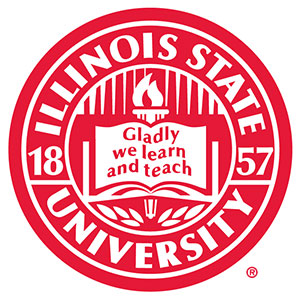 "Our team welcomed the opportunity to set aside time away from our office and computers for an in-person workshop. The intimate nature of the event allowed us to delve deeper into topics of special interest and to end our day with a few concrete action items to improve our results that were achievable and attainable"
Workshop Agenda
Agenda subject to change.
9:00 – 10:00 a.m. CT
Check-In and Networking Breakfast
---
10:00 – 11:00 a.m. CT
Current Trends in Philanthropy: National Data and Insights
In this session, we will share important trends in fundraising and donor engagement that are impacting the way we raise money and market philanthropy to key audiences. We'll review key data from sources like CASE, AFP, Giving USA, the Giving Tuesday Fundraising Effectiveness Project, and RNL's warehouse of donor response data.
---
11:00 – 11:15 a.m. CT
Break
---
11:15 a.m. – 12:15 p.m. CT
Leveraging Alumni Engagement to Grow Your Major Gift Pipeline
We are moving past "participation" and turning our attention to "pipeline." In this session, we will break down how true omnichannel engagement accelerates the donor journey towards major giving. We will highlight the transition to engagement metrics, and showcase how institutions can and should be tracking the impact of cross-channel communications on their constituencies.
---
12:15 – 1:30 p.m. CT
Lunch with Round Table Discussions
Topics with peers will include: 
Recruiting and retaining talent on our teams

 

Implementing new tech and data flows

Maximizing the major gift pipeline
---
1:30 – 2:30 p.m. CT
Harnessing the Giving Potential of the most Philanthropic Generation in History
As the largest living generation, Millennials also rank first as potential givers. In this session, we will unpack important engagement and fundraising insights gleaned through the RNL Schuler Education Foundation's Young Alumni Initiative. The results from this largest ever survey of young donors provide important insights for engaging this philanthropic, but wary group of prospective donors. 
---
2:30 – 3:00 p.m. CT
Answering Your Questions, Applying What We've Learned, and Achieving Your Fundraising Goals
What is your most pressing question you'd like to answer at this workshop? When you register, you'll be able to ask that question. Your input will both influence the development of content throughout the event and also provide the basis for our closing session. In this closing session, our speakers will all come together and answer as many of your questions as possible—and if we don't get to yours, we will follow up after the event!
---
3:00 p.m. CT
Adjournment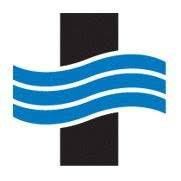 "It was well worth my time to attend the in-person workshop. With a small group setting, it felt pandemic-safe and fostered the ability to share and discuss openly with other participants and the RNL consultants. I walked away with a variety of ideas to consider for my program but even better was the opportunity to create a specific action plan on how to implement one opportunity."

"Wonderful experience. Loved the format, and we covered a lot of great information."