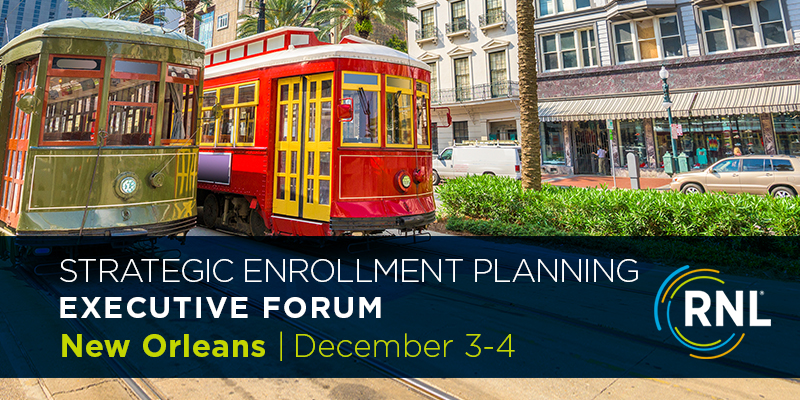 | Register | by November 18 | after November 18 |
| --- | --- | --- |
| 1 to 2 from an institution | $535 each | $585 each |
| 3 to 15 from an institution | $515 each | $565 each |
Register for the Executive Forum »
Achieve lasting success in a rapidly changing educational environment
How can you ensure that your campus is here to stay?
Major changes in academic demands, employment needs, and student demographics have created enormous challenges for colleges and universities. Now more than ever, institutions need a strategic, data-driven plan that will meet their enrollment goals and fiscal needs to achieve long-term institutional sustainability.
Join us in New Orleans for a hands-on forum for campus leaders. You'll learn directly from experienced strategic planning experts and collaborate with campus colleagues as you analyze fiscal, academic, and resource challenges in order to create a plan that will help your institution thrive.
Explore key topics in strategic enrollment planning and institutional strategic planning
This year's forum has expanded to include both strategic enrollment planning and institutional strategic planning, so that campus leaders can engage in a full exploration of topics that impact institutional sustainability.
Strategic Enrollment Planning
Tackling external trends and demands—and internal strengths and weaknesses—that influence student enrollment
Analyzing academic program trends and their revenue implications
Strengthening student success and completion as well as new student enrollment
Aligning strategy development with enrollment and financial projections through a return-on-investment (ROI) analysis
Winning support campus-wide by designing a cross-divisional strategic enrollment planning process
Institutional Strategic Planning (free optional session on December 4)
Developing your vision and fulfilling your mission
Diving deeper into finance, infrastructure, and advancement
Creating a concrete approach to institutional strategic planning
Sessions include hands-on planning time for teams. By the time you leave, you will have already completed a substantial amount of the preparatory work required for an effective plan (identification of scope, topics, tasks, etc.). See the full agenda.
Who should attend?
President or chancellor
Chief enrollment officer/Vice president for enrollment
Provost or chief academic officer
Chief fiscal officer
For maximum benefit, bring your entire cabinet or executive leadership team to evaluate high-impact strategies that cross divisional lines.
Location and accommodations
The Executive Forum will take place at The JW Marriott New Orleans Hotel in New Orleans. See more information about accommodations.
Facilitators
The following consultants from RNL will lead discussions on emerging trends, recent research findings, and effective planning processes. See the hour-by-hour agenda to learn about the specific topics to be discussed.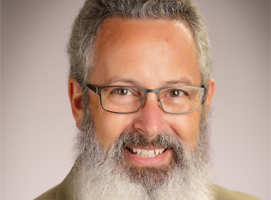 Lewis Sanborne, PhD
Vice President, RNL
Dr. Lewis Sanborne is the Ruffalo Noel Levitz leader in strategic enrollment planning. He has more than 20 years of experience in higher education enrollment management and has worked with colleges and universities of every size, type, and mission.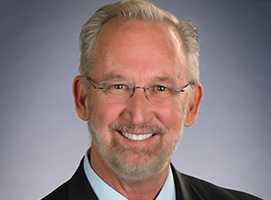 Gary Fretwell
Senior Vice President, RNL
Gary Fretwell has been a catalyst for enrollment success on hundreds of campuses. His guidance has helped institutions establish strategic and tactical enrollment plans, data-driven retention programs, and more coordinated internal operations.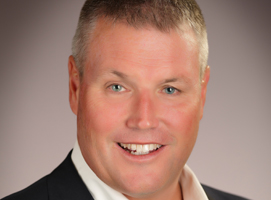 Kevin Crockett
Senior Executive, RNL
Kevin Crockett has served 400 institutions and higher education systems, consulting directly with campuses on strategy development for student enrollment, net revenue, academic program planning, retention, and student financial aid.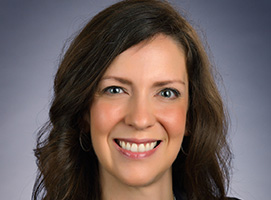 Dawn Hiles
Vice President, RNL
Dawn Hiles is a higher education veteran with experience in enrollment and fundraising. Before coming to RNL, she served at Drury University as vice president of enrollment management and as vice president of alumni and development.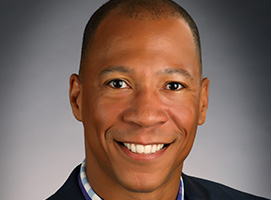 Wes Butterfield
Vice President, RNL
Wes Butterfield oversees financial aid services at RNL. He has consulted with dozens of campuses on achieving enrollment and net revenue goals, increasing the effectiveness of student recruitment, and optimizing their enrollment management efforts.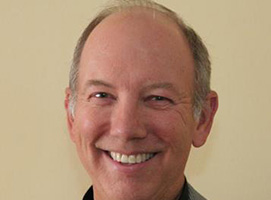 Michael Williams, PhD
Senior Executive, RNL
Dr. Michael Williams has assisted more than 160 colleges and universities with academic program cost and demand analysis, predictive modeling for admissions and advancement, financial aid analysis, and retention analysis.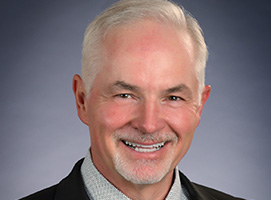 Timothy Culver, PhD
Vice President, RNL
Dr. Tim Culver works with institutions to develop plans for improving student success, retention, and degree completion rates. His expertise includes retention planning, Title III and Title V grants, enrollment planning, and institutional assessments.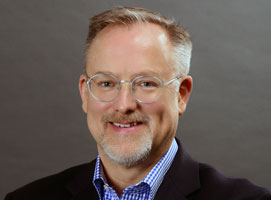 Scott Jeffe
Senior Director of Market Insights, RNL
Scott Jeffe has worked with more than 200 institutions in 40+ states to apply market data to strategic decisions, with a focus on profiling the demands and preferences of nontraditional (adult, online, etc.) students.
Pamela Lee
Market Research Consultant, RNL
Pamela Lee conducts a wide range of research projects for RNL and its campus partners, including developing survey instruments, analyzing data, and producing reports of the findings.
Agenda
The Strategic Enrollment Planning Executive Forum will assist you and your colleagues with creating or fine-tuning a data-driven strategic enrollment plan. It will be led by RNL facilitators with decades of enrollment management experience.
Free additional session on Institutional Strategic Planning: Our second day will include an optional session on institutional strategic planning (ISP) to dive deeper into issues related to mission, vision, finance, infrastructure, and other key topics.
Tuesday, December 3, 2019
7:30 – 8:00 a.m.
Forum check-in/Continental breakfast
8:00 – 8:30 a.m.
Welcome and introductions
8:30 – 10:00 a.m.
The Strategic Enrollment Planning Imperative:
Higher Education Past and Present
10:15 a.m. – noon
Preparing for the Process of Planning: Campus Readiness
Overview of Strategic Enrollment Planning
Creating the Organizational Structures
Defining Scope and Populations
noon – 1:15 p.m.
Networking lunch
1:15 – 1:30 p.m.
Introduction to the Benchmarking Tool
1:30 – 3:00 p.m.
Establishing KPIs, Data Collection, and the Situation Analysis
Research, Data Compilation, and Dashboards
Identifying Key Performance Indicators (KPIs)
Elements of a Comprehensive Situation Analysis
3:15 – 4:30 p.m.
Breakout Sessions
Student Recruitment Best Practices
Academic Program Planning
Strengthening Adult, Online, and Graduate Efforts
4:30 – 5:30 p.m.
Networking reception
5:30 p.m.
Free evening to enjoy New Orleans
Wednesday, December 4, 2019
7:30 – 8:00 a.m.
Continental breakfast
8:00 – 9:15 a.m.
Breakout Sessions
Student Recruitment Best Practices
Student Retention Best Practices
Financial Aid Best Practices
9:30 – 11:00 a.m.
Strategy Identification, Development, Prioritization, and Goal Setting
How the Research and Data Feed Into Strategy Development
Preliminary Vetting of Potential Strategies
Developing Meaningful Business Plans
Prioritization
Goal Setting
11:00 – 11:30 a.m.
Pulling It All Together – The Plan Itself
Tips for Developing Your Plan
Managing Execution
Evaluating and Modifying the Plan
11:30 a.m. – noon
Observations and Lessons From Campus
noon – 12:15 p.m.
SEP Q&A and wrap up, adjournment for those not staying for the last session.
Boxed lunches will be available for all attendees.
1:30-4:00 p.m.
Creating a Sustainable Future Through Institutional Strategic Planning (free optional session)
Expanding the theoretical framework of SEP to embrace ISP
Broadening your vision and fulfilling your mission
Diving into finance, infrastructure, and advancement
Creating a concrete approach to ISP to achieve goals and avoid pitfalls
4:00 – 4:15 p.m.
ISP Q&A, wrap-up, and adjournment
This is a preliminary agenda and is subject to change.
Hands-on planning time
Many sessions include hands-on planning time so by the time you leave you will have already completed a substantial amount of the preparatory work required for an effective plan (identification of scope, topics, tasks, etc.).
Location and Accommodations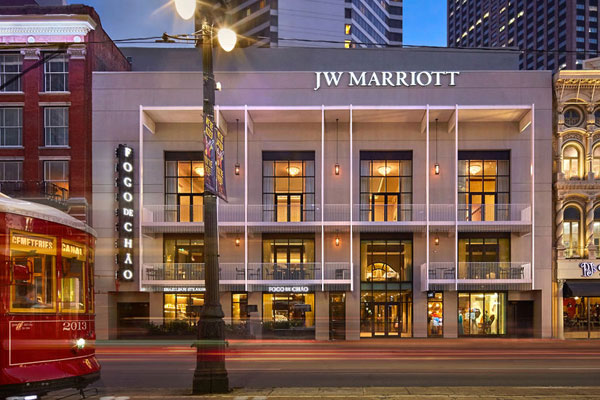 The JW Marriott New Orleans
614 Canal Street (entrance on 611 Common St.)
New Orleans, LA 70130
Hotel savings
Special RNL rate: $171/night
Must book by November 14
Book your room early
To receive the special rate, attendees must book their rooms by November 14, 2019. However, the special Forum rate may sell out before the deadline, at which time rooms will be provided on a space- and rate-available basis and may become completely unavailable. Click here to make a reservation.
Free handbook! Learn from the people who literally wrote the book on strategic enrollment planning,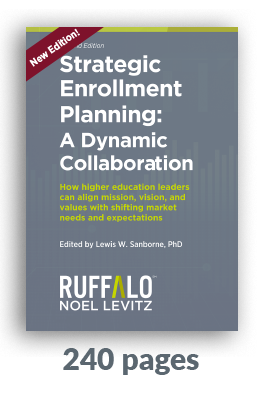 Each forum attendee will receive a free copy of Strategic Enrollment Planning: A Dynamic Collaboration. The most comprehensive book on the subject, it dives into detail on the topics covered during the forum and features chapters from the forum presenters among other experts.