Learn how to make your enrollment a smash hit
at the 37th Annual RNL National Conference
Nashville, TN | July 25-27, 2023
Looking to reach your goals for student recruitment, financial aid, and student success? Then attend the 2023 RNL National Conference to hear the best strategies, solutions, and advances that will help your institution be more successful than ever.
See the full agenda
Take a look at the RNLNC Full Agenda to see how much you can learn from 130 total sessions.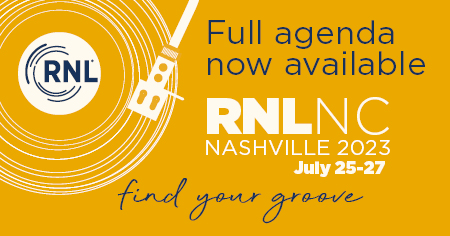 Dive into 6 big conference tracks
Undergraduate marketing and recruitment
Graduate and online enrollment
Student success
Financial aid management
Strategic enrollment planning
Innovations and analytics
Registration Fees
$995 per person (1-5 registrants)

$895 per person (6+ registrants)
Bring a team to get in rhythm and save when 6 people attend from your institution.
Location and Accommodations
All sessions will take place at the:
Gaylord Opryland Resort & Convention Center
2800 Opryland Dr, Nashville, TN 37214
The Gaylord Opryland is sold out, but here are alternative accommodations within 1 mile:
Note that Gaylord cancellations must be made at least 72 hours prior to arrival to avoid a one-night room and tax penalty charge.
Who should attend?
Presidents, provosts, and chancellors
Chief enrollment officers
Chief academic affairs and student affairs officers
Directors of admission
Directors of financial aid
Deans with responsibility for student retention
Campus marketing professionals
Campus retention teams
Need approval to attend? We can help.
Use our handy worksheets to make the case for attending the conference:
•Traditional enrollment worksheet
•Graduate/online worksheet
•Student success worksheet
Pre-Conference Workshops Open to All RNLNC Attendees
Pre-conference workshop seating is limited so register early.
Developing and Building Leadership Skills: How to Care for Yourself and Your Team
Interested in becoming a better leader? Becoming more aware of one's own self and needs enhances the ability to bring out the best in teams, increases productivity and happiness. Join us July 24 to engage in in-depth discussions on workplace wellness, make new connections with other campus leaders, and feel energized to start your week at RNLNC. See the session descriptions & full agenda.
RNL Summit for Historically Black Colleges and Universities (HBCU)
Join us July 24-25 to discuss new solutions, share research, best practices, and collaborate with colleagues to increase efficiencies in managing your enrollment and improving student outcomes with inspired and relevant engagement opportunities.
See what groundbreaking things happen when education professionals work to increase access and opportunity for diverse student populations.
Schedule At-A-Glance
See the RNLNC Full Agenda for a listing of all sessions, as well as the conference schedule below. Please note that this schedule is subject to change.
All times below are Central Time (CT). If you have any questions, please contact us.
Monday, July 24
8:00 AM – 5:00 PM 
Developing and Building Leadership Skills: How to Care for Yourself and Your Team
Available to all RNLNC attendees, but registration is required ($99/person). View the agenda.
3:00 – 6:00 PM 
RNLNC Registration Check-In
---
Tuesday, July 25
10:00 AM – 5:00 PM 
Registration Check-In/Exhibits Open
12:30 – 1:30 PM 
Breakout sessions (Choose from 12 sessions)
2:00 – 3:00 PM 
Breakout sessions (Choose from 12 sessions)
3:30 – 4:30 PM 
Breakout sessions (Choose from 12 sessions)
5:00 – 6:00 PM 
Conference Welcome & Opening Keynote Session (Brandon Fleming)
6:30 – 7:00 PM 
Opening Reception
7:00 PM 
Dinner on Own
---
Wednesday, July 26
7:00 – 8:00 AM 
Breakfast
7:00 AM – 5:00 PM
Registration Check-In/Exhibits Open
8:15 – 9:15 AM 
Breakout sessions (Choose from 12 sessions)
9:45 – 10:45 AM 
Breakout sessions (Choose from 12 sessions)
11:15 AM – 12:30 PM
Keynote Session: Presidential Panel Discussion
12:30 – 1:45 PM 
Hosted Lunch
2:00 – 3:00 PM 
Breakout sessions (Choose from 12 sessions)
3:30 – 4:30 PM 
Breakout sessions (Choose from 12 sessions)
5:00 – 6:00 PM 
Nashville Happy Hour Experience
6:00 PM 
Free Evening to Enjoy Nashville
---
Thursday, July 27
7:00 – 8:00 AM 
Breakfast
7:00 – 2:00 PM 
Registration Check-In/Exhibits Open
8:15 – 9:15 AM 
Breakout sessions (Choose from 12 sessions)
9:45 – 10:45 AM 
Breakout sessions (Choose from 12 sessions)
11:15 AM – 12:15 PM 
Breakout sessions (Choose from 12 sessions)
12:15 – 1:45 PM
Lunch on Own
1:45 – 2:45 PM 
Breakout sessions (Choose from 12 sessions)
3:00 – 4:00 PM 
Closing Keynote Session (Dr. Freeman Hrabowski)
4:00 – 4:30 PM 
President Hrabowski Book Signing
Books will be available for purchase at this time
4:00 – 5:00 PM 
Closing Reception
Feel the inspiration from our keynote speakers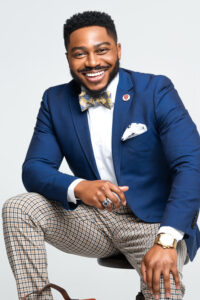 Brandon P. Fleming
Former Debate Coach at Harvard University and Founder & CEO of The Veritas School of Social Sciences
Brandon P. Fleming is a renowned speaker, nationally acclaimed educator, and author of MISEDUCATED: A Memoir. His story of struggle, success, and service has inspired millions around the world. An at-risk youth and college dropout turned award-winning educator, Brandon Fleming is a former debate coach at Harvard University and Founder and CEO of The Veritas School of Social Sciences, formerly known as the Harvard Debate Council Diversity Project.
Over the past five years, he has raised over a million dollars to enroll over 150 students of color into Harvard's international summer debate residency on full scholarship. He recruits under-served youth with no prior debate experience who he then trains to compete against hundreds of elite debaters from over 25 different countries around the world. For five consecutive years, since the program's inception in 2017, every cohort trained by Fleming has won the international competition.
At the age of 29, Forbes Magazine named Fleming to the Forbes 30 Under 30 list. In 2020, The Root Magazine named him one of the top 100 most influential African Americans in the United States. And in May 2021, North Carolina Wesleyan College bestowed upon him the honorary Doctor of Humanities degree.
---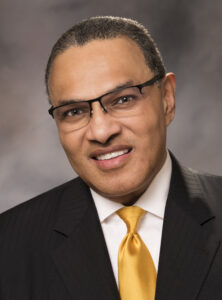 Dr. Freeman A. Hrabowski III
President Emeritus of UMBC (The University of Maryland, Baltimore County)

Freeman A. Hrabowski, III, President Emeritus of UMBC, served as president from 1992 to 2022. His research and publications focus on science and math education, with special emphasis on minority participation and performance. He chaired the National Academies' committee that produced the 2011 report, Expanding Underrepresented Minority Participation: America's Science and Technology Talent at the Crossroads.
In 2012, he was named by President Obama to chair the President's Advisory Commission on Educational Excellence for African Americans. His 2013 TED talk highlights the "Four Pillars of College Success in Science." In 2022, Dr. Hrabowski was elected to the National Academy of Engineering, and he was also named the inaugural ACE Centennial Fellow, to be served upon his retirement from UMBC.
In addition, the Howard Hughes Medical Institute (HHMI) also launched the Freeman Hrabowski Scholars Program ($1.5 billion) to help build a scientific workforce that more fully reflects our increasingly diverse country. In October 2022, he was named the inaugural Dr. Martin Luther King Jr. Commemorative Lecture Speaker by Harvard.
Dr. Hrabowski's appearance arranged through Gotham Artists.
Presidential Panel Discussion
In this engaging panel discussion, a distinguished group of college presidents will come together to share their valuable insights and perspectives on leading higher education institutions into the future. Drawing from their diverse experiences and backgrounds, the panelists will explore the challenges, opportunities, and innovative approaches involved in guiding colleges through a rapidly evolving educational landscape. From addressing the needs of a changing student body to navigating budgetary constraints and fostering academic excellence, these seasoned leaders will discuss strategies for ensuring the success, relevance, and sustainability of their respective institutions. They will also examine the role of technology, partnerships, and community engagement in advancing the mission of higher education. Attendees will gain a deeper understanding of the strategic decision making, visionary leadership, and forward-thinking initiatives required to shape the future of higher education. Join us for an enlightening and inspiring discussion as these college presidents share their collective wisdom and insights, providing a roadmap for the transformation and advancement of higher education.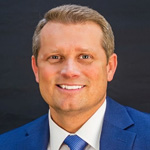 Dr. Ryan Gower
Chancellor
Illinois Eastern Community Colleges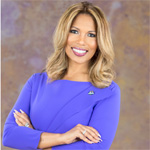 Dr. Roslyn Clark Artis
President
Benedict College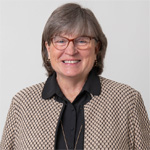 Dr. Eileen Hulme
Chancellor
Indiana Wesleyan University-National and Global Campus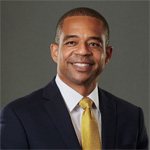 Dr. Terrence Ramon Stuart
President
West Virginia University Institute of Technology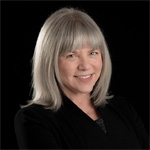 Dr. Marjorie Hass 
President
Council of Independent Colleges
Enjoy the conference in the beautiful Gaylord Opryland Resort
and all that "Music City" has to offer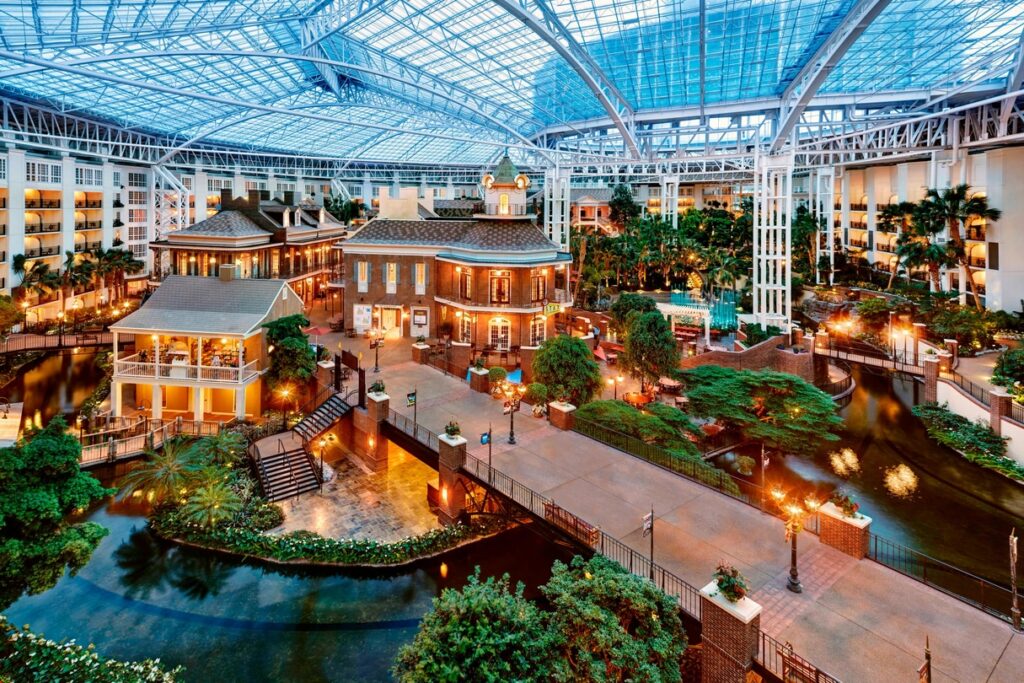 Our host hotel, the Gaylord Opryland Resort, is a luxurious location for the 2023 conference.
The hotel is located near Nashville Intl Airport, downtown, and attractions like the Grand Ole Opry and Ryman Auditorium for guests wishing to explore Music City.
Come early or stay late at the Gaylord Opryland Resort with RNL's discounted hotel rate!
View Things To Do In Nashville
Catch latte artist rock star Michael Breach!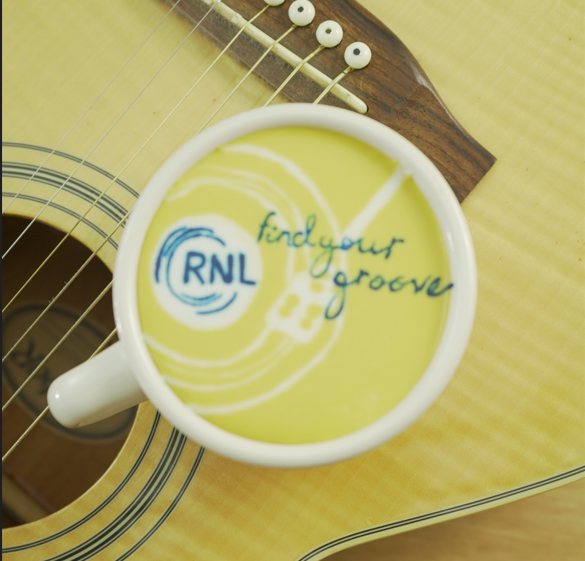 World-renowned artist Michael Breach will join us again this year to create Nashville-inspired art, pet portraits, campus logos, and other requested latte art LIVE!
Become a National Conference Sponsor
2023 RNL event sponsors will have unparalleled access and increased brand visibility to a highly targeted audience of higher education leaders and innovators. Attendees come to RNL events looking for solutions to their biggest enrollment marketing, student success, and fundraising challenges.
2023 RNL National Conference Sponsors