Increase Engagement and Drive Enrollment Results With Traditional and Nontraditional Students
RNL gives you more ways than ever to connect with students across channels, engage them with personalized content, and drive them toward enrolling. We're constantly innovating and evolving our solutions so you can target your desired audiences, meet student expectations, and stay ahead of your competition. We provide:
Sophisticated, omnichannel digital solutions that reach students in the channels they use every day.

Artificial intelligence and automation to deliver personalization at scale with all students.
Solutions for traditional undergraduates, graduate students, and online learners at the undergraduate and graduate level.

Engaging Experiences and Compelling Content Across Every Channel and at Every Enrollment Stage
RNL's sophisticated enrollment solutions are aligned with how today's students search, interact, and process information during the college experience. We provide you with the latest and greatest ways to attract students attention and deliver experiences that move them close to enrollment, including:
Digital lead generation through digital advertising and retargeting.
Search engine optimization and website content to boost you to the top of search results and create an engaging experiences when students click on your links.
Interactive content to allow students to conduct 360-degree explorations of your institution.
Online engagement opportunities through livestreaming, webcasting, and live chat.
Strategic campus visit programs that align with your enrollment targets through our RNL+Render capabilities.
Quantifiable alumni outcomes that demonstrate the ROI on an education from your institution.
Parent engagement solutions to harness their influence on enrollment. (Read our research on parent expectations and behavior)
RNL incorporates Conduit to maximize online engagement.
RNL creates powerful recruitment messages using quantifiable alumni outcomes from our partner Emsi.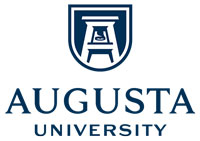 "Even when I'm looking at the numbers, I said, 'This is crazy.' I've been in enrollment for 22 years. I've never seen these kinds of numbers. I've never seen this kind of growth—especially in a contracting market."

1:1 Personalization at Scale
RNL's enrollment solutions allow you to provide personalized experiences with every student through artificial intelligence and advanced data management.
Personalized videos for search campaigns tailored to a student's interests
Personalized financial aid videos that detail each student's award
AI chatbots that create personalized interactions 24/7
Incorporating personalized videos from our partners Allied Pixel is one way RNL helps you personalize student recruitment at scale.
Talk with our enrollment experts
Ask for a free consultation with an experienced RNL consultant and learn how you can increase engagement, make a compelling case for enrollment, and bring in the class you want.

Comprehensive Solutions for Graduate and Online Students
RNL+Converge give you everything you need to exceed your goals for the increasingly important graduate student and online learner markets.
Market insights on academic program optimization and audience personas
Consulting so you can assess, benchmark, and plan strategies that will position your programs as competitively as possible
Digital lead generation to target the right students, cultivate applications, and maximize your enrollment yields.
Graduate and Online Solutions in Action
See how we drove leads for the Owen Graduate School of Management at Vanderbilt University.