Analyze demand, market share, revenue, costs, and margins
for all academic and co-curricular program offerings
The RNL Program Audit provides critical information you need to make strategic decisions about your portfolio of academic offerings. It gives you a data-informed, objective, third-party perspective to help you:
Identify opportunities for growth or expansion based on student demand  as well as employer market demand and competition.
Consider long-term viability of programs.
Assess which courses have negative impacts on student attrition.
Understand where pruning academic offerings may  need to occur.
Determine the cost-to-educate a student by major.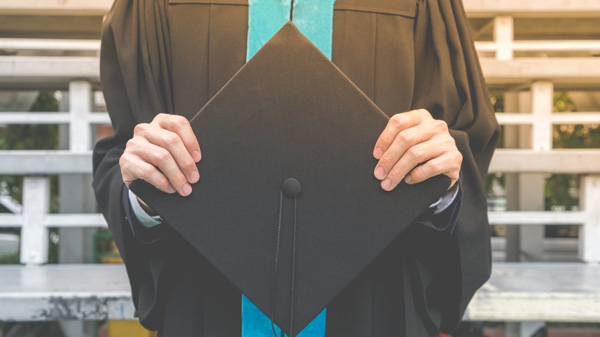 Inform your strategy by identifying patterns for demand, cost, and yield
The RNL Program Audit can reveal which programs are driving enrollment growth, which have potential to perform better, and those that face challenges.
STEADY PROGRAMS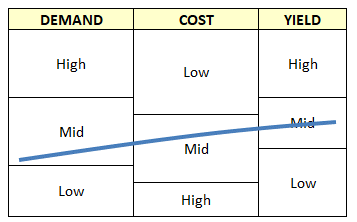 These programs are fine as they generate revenue in line with the amount of resources they require.
OPPORTUNITY FOR EFFICIENCY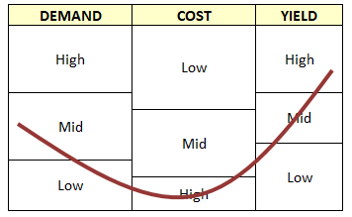 There is opportunity for these programs to become more efficient and bring costs down.
GROWTH POTENTIAL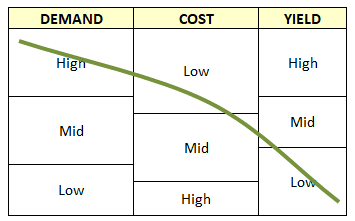 These high-demand programs could have great yield opportunity with a combination of program enhancement or increased marketing.
CHALLENGED PROGRAMS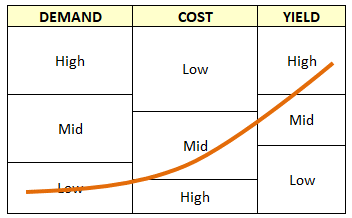 Low-demand programs such as these face challenges from a strictly business perspective.
Answer key questions about your academic offerings
Which programs provide net positive contribution margin, and which programs cost the institution?
What programs justify reinvestment, and where should budget cuts occur?
Which of my existing programs have the greatest growth potential and which will experience enrollment declines?
How do my programs align with market demand?  How much market share is my institution capturing?
How do I successfully manage my institution's portfolio of academic programs?
What you receive with the RNL Program Audit
Analysis for two academic years
Academic program environmental scan examines student demand, employer demand, and other key factors
Revenue, cost, and contribution margin by course
Program mix analysis to determine resource allocation
Two virtual visits from an RNL expert consultant to share findings and provide recommendations (one-day each)
Market Research and Consulting Solutions
RNL Market Research
Guide your enrollment decisions with solid research and data on academic demand, price sensitivity and cost, and other key areas.
RNL Strategic Enrollment Planning
Ensure long-term enrollment success and fiscal health by aligning your institution's fiscal, academic, co-curricular, and enrollment resources with its changing environment.
RNL Enrollment Consulting
Make your enrollment efforts more effective and efficient—from awareness to financial aid awarding to graduation.