Assess the needs and intentions of admitted high school seniors
COVID-19 has disrupted the plans of high school students across the country. Many who had made a decision to enroll at a specific institution now are now reconsidering where, when, and how they should enroll. After investing to recruit the fall 2020 cohort, you now need to understand the changing priorities of your institution's admitted and deposited students to maximize your yield.
The RNL COVID-19 High School Senior Survey can help you assess and address the concerns of students while also adjusting your outreach strategies, providing invaluable research before the fall term begins.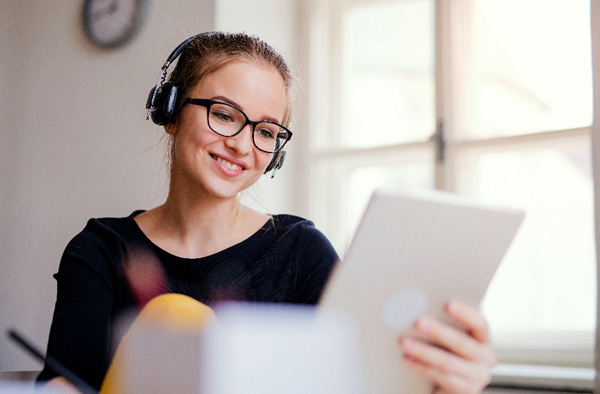 Find actionable attitudinal data that can inform student outreach
The RNL COVID-19 High School Senior Survey provides your institution the ability to collect actionable data to identify the needs of your admitted and enrolled students. The survey provides insights on your 2020 fall cohort:
How strong are their commitments to enroll at your institution?
Are your students planning to enroll in the fall or defer?
What are the concerns you need to address?
Which attributes of your institution make more or less attractive to students now?
What do your students want to hear in communications?
What are the communication preferences of your students?
How would your students like to be engaged virtually (through campus events, webinars, etc.)?
Information from this survey can focus the design and prioritization of summer yield initiatives, guide the design of new student orientation, and inform plans for starting in fall 2020 through traditional and/or online classes.
How is COVID-19 affecting plans for admitted high school seniors?
RNL conducted a survey of 530 high school seniors and how COVID-19 has impacted their enrollment plans for fall 2020. Watch this webinar presentation of the findings.
More solutions for research and student engagement
RNL Market Research
Guide your enrollment decisions with solid research data from RNL. Our comprehensive research capabilities and extensive consulting experience help you make the right choices for enrollment growth and stability.
RNL Digital Engagement Solutions
Create personalized engagement with students wherever they are with solutions for remote campus visits, online engagement, personalized video, and student melt prevention.
RNL Strategic Enrollment Planning
Align your institution with your environment and create high-impact enrollment strategies that lead to long-term stability.