student success
Improving the College Student Experience Through Assessment
Student satisfaction is an important part of the college student experience. The more satisfied students are, the better their experience. But how do campuses take the necessary, systematic steps to measure student satisfaction and use their data to strengthen the student experience?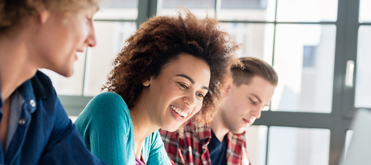 We examined this and other related issues in a webinar featuring colleagues from two institutions, Tabor College and Southwest Wisconsin Technical College. They shared their expertise with using the Student Satisfaction Inventory (SSI), among other RNL satisfaction-priorities assessments.
Tabor College, assessment, and the college student experience
Emir Ruiz Esparza, dean of student life, learning, and formation at Tabor was our "rookie speaker," meaning this was the first time both he and Tabor administered the SSI. Emir embraced his role of a first time SSI user; he recognized Tabor's desire for improving the college student experience, the need for retention strategies, and the importance of data-driven decision making.
Based off these factors, the SSI was the logical choice for Tabor. Emir continued to work feverishly, creating a Retention Task Force that included teams of professors, staff, and athletic coaches that would have a role in working directly with their SSI results.
One of the unique qualities about the SSI, is the actionable data; RNL does all the analysis, delivering the results in a timely manner (two weeks after the survey is closed), which gives clients the ability to immediately impact change on their campuses.
Understanding the importance of the student voice, Emir took Tabor's list of challenges from the SSI data and gave the students a vote as to how they wanted to see change. He was able to immediately impact and implement new policy related to residence hall open hours as well as make updates to the cafeteria as a direct result of the student-reported, data-driven results.
Southwest Wisconsin Technical College and turning assessment into action
Mandy Henkel, Research Analyst, Department of College Effectiveness at Southwest Wisconsin Technical College (SWTC) is the survey champion we all want to have on our campuses.
Mandy has successfully implemented and cultivated the SSI at SWTC for over 10 years. Her secret for maintaining interest and value from the survey results year after year has been to continuously look at new and different ways to report the data.
Most recently, Mandy has focused on the ease of making changes with the SSI results, aligning the data with their HLC accreditation work, and the inclusion of a new annual Instructional/Institutional Vitality Process (IVP).
Having faculty buy-in was not always a given for SWTC. In fact in 2013 the college decided to implement the Institutional Priorities Survey (IPS) from RNL and it paid off in more ways than anticipated. Not only were they able to see the student perceptions (SSI) against the faculty/staff perceptions (IPS), but administering the IPS helped to shift the perspective of the faculty/staff to better understand why the SSI was so critically important to the college's success and the overall college student experience. Faculty were now more supportive of future SSI administrations.
With everyone now on board, SWTC has annual IVP days which consist of each department, (either instructional-faculty, or institutional-service departments), committing themselves to a one-day intensive review of their SSI data at both the program and overall college level. From IVP days, faculty and staff create their Team Action Plan (TAPs) which include their areas of opportunities and focus for that academic year.
In addition to sharing their SSI data with faculty and staff, SWTC went even broader and took the data to their marketing department. As a result, the college was able to use their identified strengths to attract potential students who value what SWTC does well. Further-more, they created parking lot banners that said "Where you belong," as a result of a campus strength, "Students are made to feel welcome here." The parking lot banners not only welcome new students to campus, but each day re-recruit their current students by reminding them that SWTC is where they belong.
Hear from both campus speakers on our webinar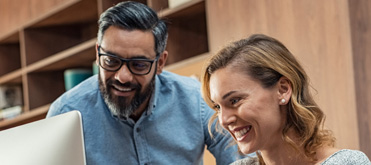 To learn more about both Emir and Mandy's use of the survey data, I invite you to listen to the full webinar.
If you are interested in discussing a student satisfaction assessment on your campus, please contact me.
---