student success
Filtering Out "the Noise" and Creating an "All In" Approach: How Two Campuses Are Perfecting the Use of Their Student Satisfaction Data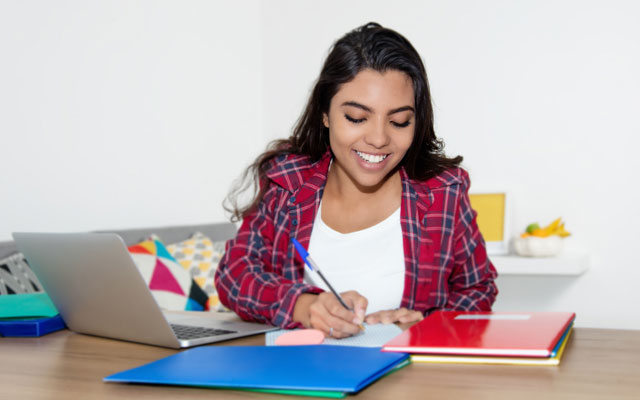 Data can be overwhelming but finite; paralyzing yet invigorating.Even more so, data can be useless or powerful.The question really is: how do we end up on the right side of data?
After every survey administration we seek to find that answer by connecting with our clients to dive into their survey results to help them put together a plan for how they are going to use their data.Because each campus is unique with the population it serves—as well as their strengths, challenges, and ultimately their student success goals—every approach looks a bit different.
Sharing all of the identified action plans would be tough to do, therefore each year we highlight a couple of our campus partners who bring forward-thinking ideas to the table as it relates to utilizing their student satisfaction data.
This fall, we featured colleagues from two institutions as they shared their expertise with using the Student Satisfaction Inventory (SSI) data.
Justin Rose (Southeastern University) and Michael Smith (Gateway Technical College) presented on How To Put Student Satisfaction Data Into Action. I encourage you to listen to the entire recording, but if you don't have a full hour to listen, tune into at least the first 35 minutes to hear Justin and Michael.
During Southeastern University's segment, Justin explains how:
A communication strategy was created for an "All In" approach to using assessment data.
A campuswide assessment calendar is managed as part of an Institutional Effectiveness process.
Power BI dashboards were created to share and monitor satisfaction trends.
Michael's discussion of Gateway Technical College's efforts detailed how:
The SSI was brought into classroom assignments by cultivating good relationships with faculty.
The satisfaction data helped to filter out "the noise" and focus on strategic planning.
A dashboard was utilized to track satisfaction levels for Gateway's accreditation process.
Listen to the entire webinar here.
Let's talk about how you can turn college student satisfaction data into action
If you'd like to see how your campus can have the kind of success that Southeastern University and Gateway Technical College have, reach out today to set up a time to talk. We can talk about your goals, your challenges, and how you can create that "all in" approach across your campus.
Optimize the student experience at your campus
The RNL Satisfaction-Priorities Surveys provide actionable data that increase student retention and completion, provide insights for campus planning, and increase the likelihood of alumni giving. Find out how they can benefit your campus.
---