graduate & online enrollment
Creating an Environment for Success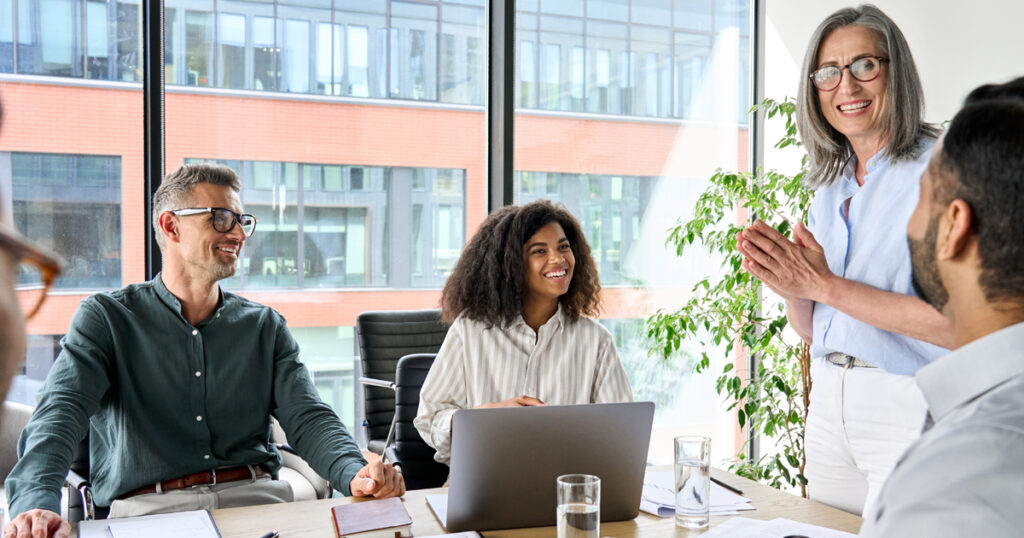 In preparation for RNL's National Conference, I've been giving a lot of thought to the challenges that will confront enrollment leaders in the future. Quite a lot has been written about the enrollment cliff, changing demographics, shifts in modalities, and the Great Resignation's impact on higher ed.
However, it seems that there has been less of a focus on specific tactics and strategies enrollment leaders should contemplate and employ in order to meet these challenges head-on. Even less has been written on the specific qualities leaders must examine within themselves and their teams to achieve success in this new environment.
To address this gap and further assist enrollment leaders in both the art and science that will be needed by enrollment management at all levels, I partnered with Suzana Dias Rosencrans from The University of Texas at San Antonio to lead a practical discussion at our recent national conference about some things leaders can do to meet their enrollment goals while preparing for changing student and employee expectations; the following is a high-level overview of our recommendations.
Current landscape
It's no secret that the pool of traditional high school graduates is in decline. Covid has only exacerbated that decline and that means competition is more ferocious than ever. Add to that the fact that more students – both undergraduate and graduate – are looking for meaningful, online specific programming. In fact, as the data in RNL's new Online Student Recruitment Report clearly show: all undergraduate growth for the past decade has come from fully online and partially online students.
It seems clear that even staunchly traditional face to face, undergraduate focused institutions must prepare for this reality by maintaining current market share, adding new online programming, and planning for responses in minutes instead of days, while also dealing with the ramifications of the Great Resignation and record levels of burnout. We now have a perfect storm for enrollment leaders.
The status quo is being disrupted on all fronts: more students want quality online and hybrid options (and so do staff); pay hasn't kept pace; and, jobs are harder to fill. Talent is harder to retain, and we need more and more exceptionally talented people within our organizations to meet these demands. So how do we do this?
Human and fiscal resources have always been limited in higher education, but never more so than today. To maximize these limited resources, we recommend the following:
Dedicate intentional thought to hiring and coaching
Any leader worth their salt will tell you that success is all about the talent. Dedicate time to authentic onboarding, training, and professional development. Ensure that your team is prepared for the realities of their jobs and be honest about expectations and KPIs. A mission-driven conversation may fall flat if employees are solely assessed on call volume and response time: balance the inspirational with the realistic and have that conversation early in the hiring process. You'll both be better for it.
Along those same lines, it's inevitable that for some, a job won't be quite the right fit, or an individual will be promoted or move on to a new role and turnover will continue to occur, so make cross training and succession planning part of everything that you do. Too many institutions fail on this basic organizational development premise: it's simply not acceptable for only one person to be able to perform a task or to hold knowledge on a particular process. A savvy leader plans for the future before it arrives.
Invest in systems that move the needle
Investing in systems and processes that allow you to take advantage of economies of scale while also simplifying the management of a remote/hybrid workforce is essential. I've written previously on the importance of a swift response when recruiting graduate students and the newest research indicates that the same is true for online students – regardless of age or degree level.
If your staffing ratios don't allow for personalized outreach within minutes, invest in auto-dialer or lead qualification software or services that will help make that response time a realty. Given what we know about enrollment behaviors associated with campus response time, the investment will surely pay off.
Examine your leadership norms
Does your leadership style translate well to a remote/hybrid workforce? Are professional development, talent retention, and succession planning core components of your leadership practice? If you're not able to answer yes to these questions, you need to reexamine your habits as a leader. Higher education is facing unprecedented challenges for both the prospective student market and the prospective employee pool and the "set it and forget it" methods of management and employee relations will need to adapt if we're to meet our goals on both fronts.
Conclusion
Leaders will need humility, pragmatism, comfort with ambiguity, and a little bit of grit to be successful in the new world of enrollment management. Ask yourself some hard questions and closely examine the answers. It's said that change starts at home, and it may be that your leadership style needs to adapt so that your team and your institution can achieve the paradigm shifts necessary for success.
Waxing quixotic can certainly be forgiven in times such as these, but it's our job as leaders to respond skillfully to current realties and to plan for the future. Embrace the consumer mindset and use technology to your advantage while taking care of the people on the front lines who make it happen.
Talk with our graduate and online enrollment experts
Ask for a free consultation with us. We'll help you assess your market and develop the optimal strategies for your prospective graduate students and online learners.
---