fundraising
Three Words That Will Transform Your Fundraising Strategy
When we crafted the theme for our upcoming annual donor engagement conference, I did what cool marketers are supposed to do: get it down to just three words.
Choosing three words as a theme for all of what we do in fundraising is a challenge, but as I looked at what's happened in our jobs recently, there were three things that I think should be top of mind as we craft the best strategy to maximize the donor experience and boost philanthropy. Those three things are our need to innovate, elevate and engage. I'll break it down.
Innovation in fundraising isn't an option, it's an imperative.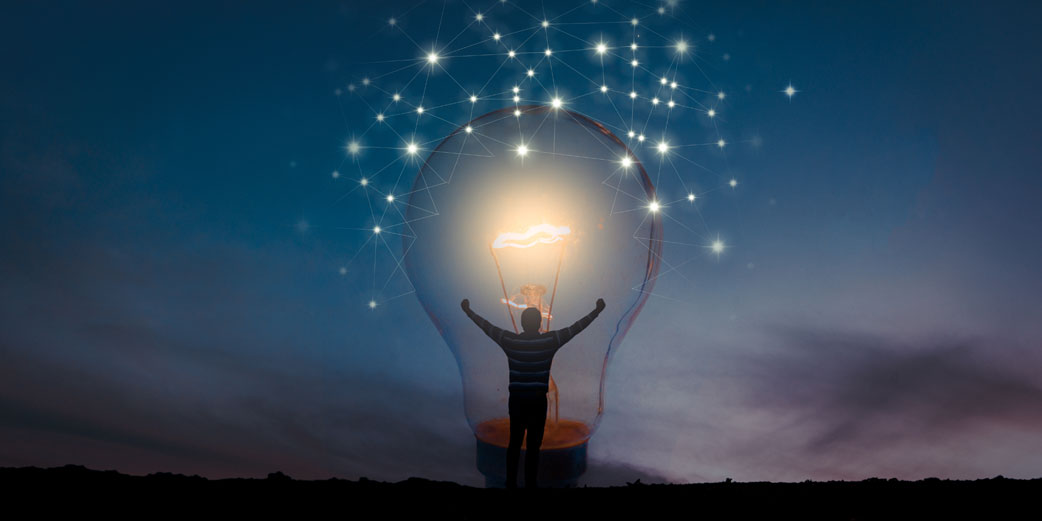 In the past 18 months, everything has changed. Well, sort of.
Good fundraisers were already making the move to a digital-first strategy, integrating new channels, and having everything work together rather than living in silos. It was just…slow change. The pandemic accelerated what was already happening.
Here's what one chief development officer told me this year:
"Our president now has three Zoom meetings with donors each day before she even starts on other meetings. This is resulting in five times or more the number of contacts with top donors."
We've all learned to adapt. Annual giving leaders have shown great resilience in a time when everything has been turned on its head, from events to direct mail to gift processing. And it turns out that old(ish) gift officers can learn new tricks—new ways to engage, which donors actually prefer.
Let's take this innovation, that was required in the pandemic, and make it part of what we do, forever.
Elevate the conversation to make it about more than annual giving
According to CASE, in 2020, 9.7 percent of all cash gift revenue came from the top three gifts in higher education. Not the top 3 percent of gifts—just three actual gifts. The stakes are incredibly high for us to engage and inspire big donors. And we know from research that over three-quarters of major givers have given annually six times or more (seen in RNL's data, and other research firms continually confirm this pattern).
So what happens when you fail to get the message out about the power of giving on a regular basis? What happens when your new donor experience is sub-par, leading to retention rates as low as 20-30 percent? You're destroying your future donor pipeline.
We don't really embrace this truth as a profession, and often we have pretty strict separations between "annual giving" and "major giving." We even have separations between "solicitation" and "stewardship" in most fundraising shops. This is destructive. All of these donor engagement areas are directly linked and impact the future of transformative gifts.
What if we treated every giver like a major donor? Sure, you're not going to mask up and meet every new annual fund or crowdfunding giver in their living room. But ask the question, "How do I communicate, personally, that this gift matters?" This isn't just being good to donors—it has direct impact on the future of major gifts. It's time to elevate the conversation.
Engagement is the cornerstone of successful fundraising programs
Can I engage you in an experiment? For the next five days at work, begin your day by saying this:
"Our alumni are more than walking ATMs."
Then think about what that means to your strategy. It's now about an active, collaborative conversation with donors. We'll still call, and mail and send emails. But an engagement-first strategy means trying everything from non-solicitation texting campaigns, to quality, authentic video messages, to surveys and even using AI to personalize the experience.
The organizations that kept up engagement during the pandemic have done pretty well. The organizations that pulled back are still recovering. I've seen institutions that pulled back on engagement drop as much as 28 percent of their alumni donors in a single year. I can already feel the pipeline drying up.
It's about more than asking. It's about engagement. And it's time for us to embrace this truth and create a better donor experience.
Ready to innovate, elevate and engage?
Join us at the 2021 Advancement Innovation Summit, free and online, September 22-23 to hear from peers and experts on how to use these three words to transform your fundraising strategy. See the program and register now.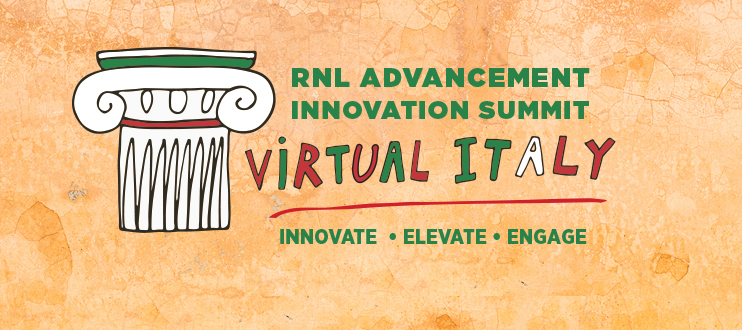 ---