enrollment
Women of Higher Ed: Stories of Mentoring and Support from RNL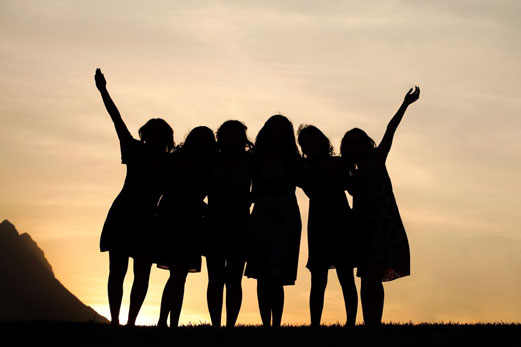 I've often wondered when it was that women realized that to make it in the world of work we had to rally around each other. I remember reading an article in Forbes a few years ago titled "The Power of the Pack: Women Who Support Women Are More Successful." I believe this to be true.I remember back when I first entered the world of higher ed I thought to be successful meant to "take no prisoners" as defined by an uncompromising pursuit of my own objectives. However, I quickly realized this mentality did not serve me well nor those around me.
During a recent conversation with Dr. Anne Monroe, we discussed some of the lessons we've learned as women in higher ed and how fortunate we both were to have strong women as mentors throughout the years. For me it was especially important during my earlier years to fully understand the impact of women mentors to help shape me in any leadership role I undertook.
We asked a few of our female colleagues to share stories about their own experiences with other women mentors who had an impact on our career trajectory.
Dr. Anne Monroe, RNL Senior Vice President of Client Experience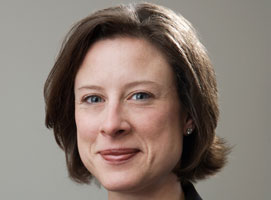 "A memory that has stuck with me was my very first professional position out of college, working for the financial aid office, and the director there was a seasoned professional. I recall her time and attention to each of us—from the newbies to the veterans, both personally and professionally. She would meet 1:1 regularly with us (which was a feat with 20+ team members) to learn about our personal and professional goals and lives. We always welcomed new team members with a card, balloons, and swag from the campus. How she treated us served as my template for how to be a leader and mentor moving forward—with empathy, care, and to delight our team members when we could.
"I also remember her once saying to me that her job 'was to work herself out of a job'—meaning educating and training everyone on the team to do the work that was not just needed but cross-training us so that she could walk away, and the office would still be humming seamlessly. She taught me that knowledge was often seen as power, but sharing it had great rewards for everyone, particularly the students we served. I am fortunate to have had many women in my life who have served as mentors in this way, allowing me to emulate them and their best practices so our teams could thrive and so could our students."
Read Anne Monroe's bio or blogs written by her.
Ashley Spain, RNL Senior Vice President, Marketing Strategy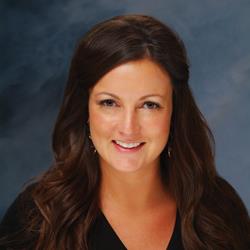 "After a tough year without travel, I was able to attend a large industry conference to network and host our client experiences. There was a lot of work to do while I was in town, and thankfully a powerhouse female leader in the company had offered to help me with set up, check in, and clean up. One morning, we found ourselves with a free hour while waiting for a delivery to arrive. Instead of just waiting around the exhibit hall, we invited another colleague and took the opportunity to go out and explore the city together, spend time with together building and rebuilding our connection, and make incredible memories together. I felt so re-energized and empowered after getting to know these women even better on a personal level, and it was a reminder to me that women empowering women doesn't have to be formal, it doesn't have to be structured, and it doesn't have to follow any corporate rules!"
Read Ashley Spain's bio or blogs written by her.
Andrea Gilbert, Senior Vice President, Client Engagement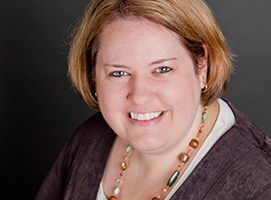 "After college graduation, I wasn't sure exactly what I wanted to do with my career.I had several offers and chose to become the event planner for an undergraduate admission office in Chicago. After seven years, I left the office as the interim director of admission to join my current company—almost 17 years ago. At 28 years old, I was the youngest consultant hired by the company and just the second remote employee.I felt the pressure to do well as I was surrounded by so many smart, seasoned colleagues. Along the way I have had several women teach me, guide me and support me.I was fortunate to help lead the WIN (Women In Networking) Leadership Committee at the company for a year and it was refreshing to be surrounded by so many women empowering one another.
"The woman I want to recognize is a mentor, leader and friend.Together we navigated through some tricky times but she always did it with grace and respect.I learned that it is important to bring a problem forward but never do it without a suggestion on how to fix it.I learned the importance of work/life balance. Our job is important but it is not life and death. Work will be there in the morning, so be sure to take time for yourself and your family.I learned that with good leadership and support, the hard work can be worth it because through it—we become better.I would not be where I am in my career without her and I will forever be grateful.The best part of it is I have a lifelong friend who I trust deeply.I will continue to keep her voice in the back of my mind when I face a difficult decision or challenging time that may seem impossible. Daily, I aim to be this person for other women."
Read Andrea Gilbert's bio or blogs written by her.
Dr. Raquel Bermejo, Associate Vice President for Market Research and Reporting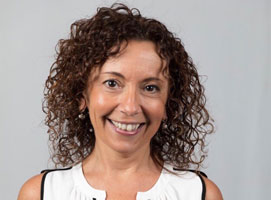 "My best mentors/supporters have been women. What made two particular women excellent was something they had in common (and they have never met!): they supported, trusted, and protected me and my time. They made it clear, they said it out loud to me, and they stuck to that. They were there to support me. They never had to ask me to do anything, just encouraged, listened, and helped me by finding me the tools and help to do what I wanted to do.
"The other type of amazing female support I have found in my career has been more informal, in the form of support and encouragement by colleagues. Meaningful conversations, times together laughing, discussing, and validating ideas and thoughts. That has been very important to me.
"I have had the great honor of having a few women mentors over the course of my career.One particular mentor was a former colleague from RNL. She mentored many women at RNL and at her previous company, all of whom have gone on to lead teams. The most powerful lesson that I learned from her is to never doubt myself.She consistently reinforced that I could accomplish anything I set my mind to. She was a constant source of encouragement and relayed the message of 'yes, you can.' She never made me think that my success diminished her success or accomplishments.There was no jealousy or envy shown—her intentions were pure. Simply knowing I had someone in my corner, wanting me to be the best version of myself made me want to succeed. We need more women like this in the world!"
Read Raquel Bermejo's bio or blogs written by her.
Colleen Manion, Associate Vice President, Marketing Intelligence and Operations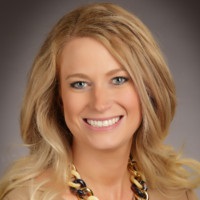 "My first job was working for the founder and president of a very successful small business. Having just graduated from college, I had a lot to learn about business and marketing. My boss took me under her wing and had me shadow her during all meetings, conferences, and business trips. I learned so much from her that you can't learn in a college textbook.
"She also challenged me but gave me the tools and support I needed to succeed. As a 22 year old, she trusted me as the proposed project manager on a multi-million dollar contract and had me present the oral proposal to the contracting team. It was one of the hardest things I have had to do in my career but knowing she trusted me with this responsibility gave me the confidence I needed to succeed. Over 10 years later, that experience is still one of my proudest professional accomplishments.
"In addition to being a highly successful businesswoman, she was a dedicated and involved mother of two. She never let her business get in the way of putting her children first. Now as a mother myself, I often think of her and am inspired to be the best mother and professional I can be."
See more about Colleen Manion on LinkedIn.
Thriving from collaboration and support
These simple, yet powerful stories of women helping women are what we as women should aspire to whether we are starting our career or near retirement.We all thrive when we collaborate together: when we support one another, when we are both passionate and compassionate, when we seek to understand rather than make assumptions. We need to encourage each other and give one another clear and instructive feedback—celebrate the wins, and pick one another up after we stumble. We watch one another and learn, and any one of us are likely a mentor or role model to someone else without even knowing it. Helping out our women friends and colleagues makes all of us feel so good because the more we support and amplify women, the more successful we all will be.
---