enrollment
RNL Experts React to Graduate Marketers Survey
The newly released 2021 Marketing and Recruitment Practices for Graduate Students Report indicates that graduate schools are doing better than ever in many areas critical to success in the competitive era in which we live. In the report, we profile the survey responses of graduate marketing and enrollment leaders from a nearly 100 institutions—62 private and 30 public institutions.
I asked several of my RNL colleagues who work with graduate schools and programs to take a look at the report and comment on how they would position these findings in their work with their partner schools. The figures below are taken from the report.
Graduate Marketing Budgets
Christopher Nicholson, RNL Associate Consultant, and Assistant Dean of Enrollment, Marketing, and Partnerships, University of Denver.
As institutions put increased focus on graduate programs in order to counter contraction elsewhere, it is vital that they ensure that there are dedicated funds to expand the visibility of their graduate programs. About two-thirds of graduate schools have dedicated funds and they are likely to be among the beneficiaries of recent and projected growth.

During 2020-21, we know that many institutions reduced or froze marketing spend as they grappled with financial challenges brought on by COVID, but as we see below, compared with the year prior to COVID our respondents reported significant increases in institutional investment in graduate marketing. Constrained marketing spend will persist into 2022, although savvy institutions are seizing an opportunity to expand market share and enrollment by increasing their marketing budget.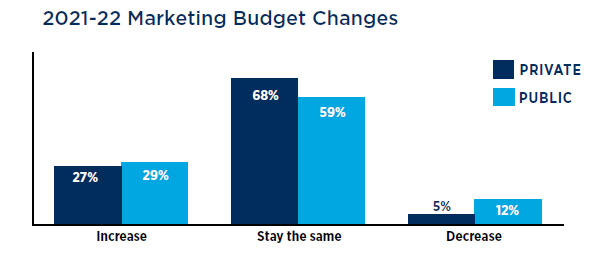 Average Marketing Budgets
Vaughn Shinkus, Assistant Vice President, Digital Marketing Services
Although the 2021 report indicates more than 100 percent growth in average spend on marketing graduate programs over the findings of the 2020 report, this is likely to be only a starting point for the level of funding that schools and programs will have to contemplate as two factors take hold: 1) intense competition for these students who are making up for traditional undergraduate losses; and, 2) addressing the sophistication in how today's graduate student is searching for and researching graduate programs. A sophisticated enrollment marketing infrastructure that allows graduate programs to identify, target, and cultivate prospective students at the program level is essential for success.

Marketing Budget Allocation
Vaughn Shinkus, Assistant Vice President, Digital Marketing Services
It is excellent to see for the first time in our history of doing this survey that graduate schools and programs are dedicating more than half of the typical marketing budget to digital marketing. Why? Because today's graduate students are searching for and largely making their enrollment decisions online. Our 2021 survey of prospective graduate student (profiled in our 2021 Graduate Student Recruitment Report) indicates that all three of the information sources rated as most effective by graduate students are digital marketing channels (search engines, college search sites, and program ranking websites). Social media, YouTube videos and ads on websites were also ranked as highly effective by more than half of graduate students.
The marketing strategy of institutions and programs that grow their graduate student market share needs to include a mix of paid and organic tactics to identify and attract those who are seeking the next step in their educational journey.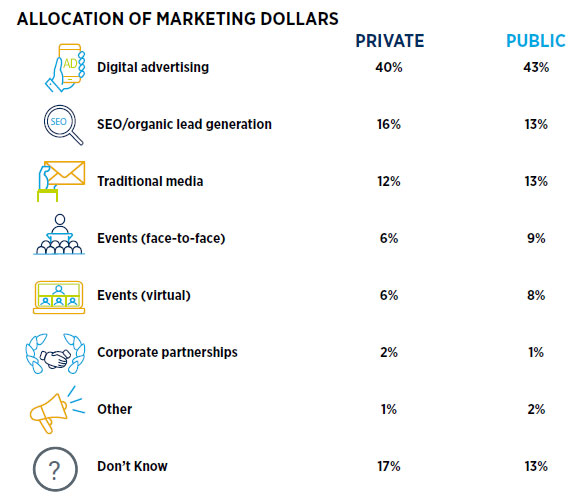 Graduate Marketing and Enrollment Organization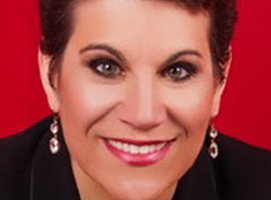 Reena Lichtenfeld, EdD, Executive Consultant
It is no surprise to see a correlation between enrollment gains reported by the National Student Clearinghouse at nonprofit institutions (despite the rising importance of cost in decision making) and recruitment and cultivation organizations that largely live in a dedicated recruitment/enrollment office partnered with a centralized marketing model—that configuration seems to work very well. Marketing and recruitment planning is highly dependent on strong internal partnerships and collaborations. Public institutions have cost on their side, and that has been a huge benefit in the last several pandemic semesters—despite the fact that they are typically less centralized and more likely to be distributed across campus. As competition heats up and privates devise more ways to confront the cost factor, publics are likely to find more centralization more important to their success.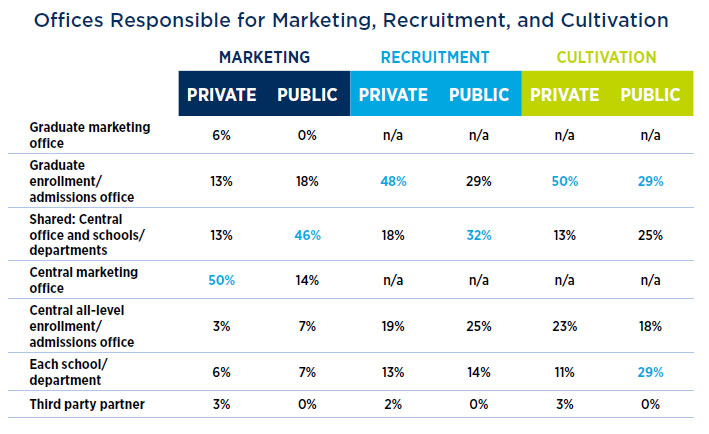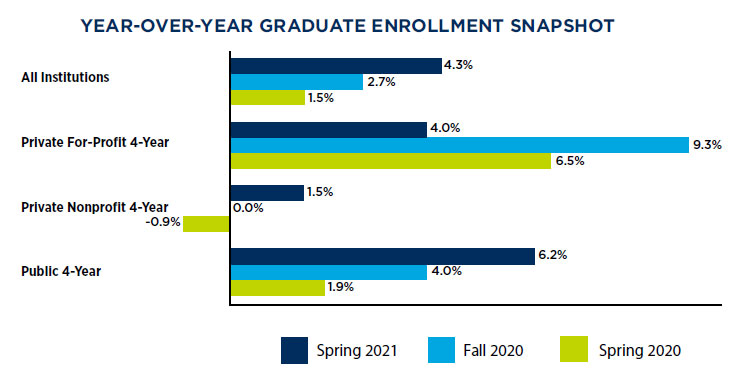 Admissions Decision Making – Who is Responsible?
Reena Lichtenfeld, EdD, Executive Consultant
Start this conversation knowing that RNL's recent research indicates that upwards of 80 percent of graduate students will either definitely or be likely to enroll at the first program that admits them. With this in mind, the truth is that allowing decisions to be made in a centralized admissions office allows for: a) those vital quicker turnaround times; b) more consistent and equitable decision results; and c) faculty spend their time on other value-add activities. In admissions offices, decisions are made by applying the academic standards and guidance as determined by the academic bodies on campus. In a time when speed matters, it is time for institutions to really examine the value of having faculty review files and what the actual costs are for them to engage in this activity.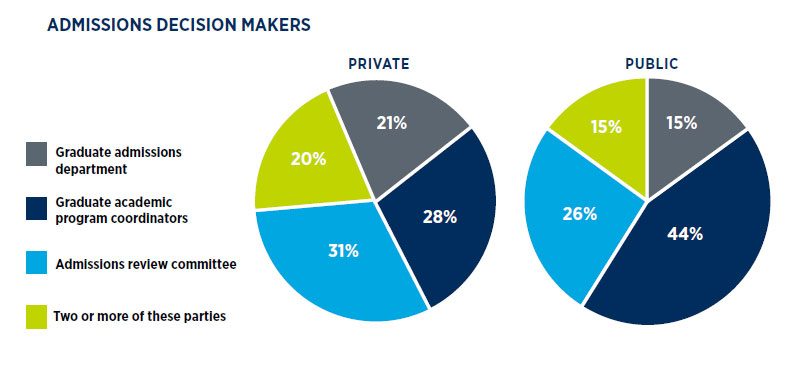 Finally, as I said in the Admissions chapter that I co-wrote in The Sage Encyclopedia of Online Education (2016), "It is therefore imperative for institutions, to the degree possible, to align admission requirements for various programs….With [the likelihood of] more frequent start dates, the timeliness of the review becomes more critical."
This last part connects to the length of start terms and the importance of tying all of these things together—who is responsible for recruiting, getting to faster turnaround times, and the reality that online programs allow for those desired shorter term lengths—which increase the ability to offer more frequent starts, which then puts pressure on the whole system (marketing, recruitment, reviews, process times, etc.).
Graduate Strategic Enrollment Planning
Christopher Nicholson, RNL Associate Consultant, and Assistant Dean of Enrollment, Marketing, and Partnerships, University of Denver.
For many institutions, the graduate and post-traditional student markets represent the best opportunities for meaningful enrollment growth in the next several years. To best leverage these growth opportunities, institutions must at a minimum include graduate programming and audiences in institutional marketing and enrollment planning, and best practice is to create stand-alone graduate marketing and enrollment plans. The growing importance of these market segments to institutional health is clear when you compare this year's results with our last similar study, in 2020 (reflecting a 2019 reality) approximately 30 percent of graduate schools did not have a specific graduate focus in their strategic enrollment plan, and this year that has shrunk to 16 percent.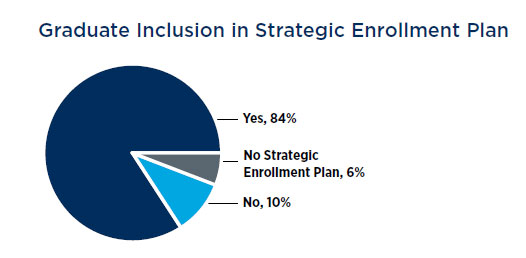 Read the 2021 Graduate Marketing and Recruitment Practices Report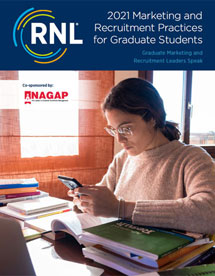 Dive into 26 findings on graduate marketing and recruitment practices, taken from a survey of enrollment leaders at more than 90 institutions.
This 2021 report looks at graduate enrollment planning, budget allocations and trends, communication strategies, admissions timelines, program formats and options, and many other key findings.
---