enrollment
Moving on From Your OPM: A Campus Success Story
Note: This post on online program management was drafted prior to the emerging crisis related to measures needed to tackle the COVID-19 pandemic, but with the necessity of online education in light of the outbreak, it is perhaps even more relevant. Once we are past the current crisis, institutions are going to have to be more careful than ever about how they use each and every dollar and ensure that resources that CAN be retained by the institution ARE retained by the institution. RNL's Graduate and Online marketing and recruitment services are helping institutions enhance their outreach practices with the most sophisticated methods available—in most cases through digital channels. With so much "going digital" and our increased concern with social distancing, leveraging digital communication channels has never been more important, but you must know how to use them in order for them to be successful.
Breaking up is hard to do… or so the song goes. Several of the institutions with which I have worked over the last few years were in the waning days of a long-term engagement with an Online Program Management (OPM) provider, or had recently gotten out from such an engagement. If I had to characterize the feeling of key stakeholders, I would say they were relieved, starved of data, eager to take control of their own situation, and just a bit scared about all the unknowns.
The known unknowns (to paraphrase a past secretary of defense) are easier to plan for than the unknown unknowns. Even with the best planning in the world, some institutions are making a gamble when they go it on their own.
In many cases—particularly among institutions that do not have the luxury of both investing significantly greater resources in marketing AND building an infrastructure to do it—the key to success is to continue to seek external expertise, but without all the "strings" that an OPM relationship typically requires.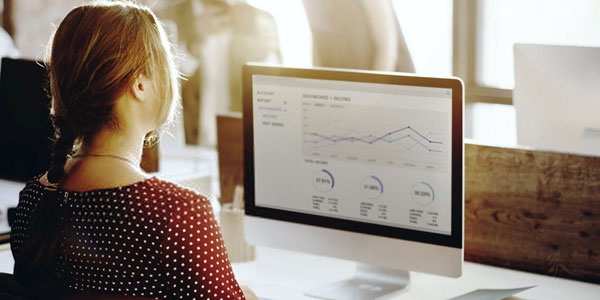 While these OPMs provided a pathway into online education, they also proved:
Stifling in the amount of revenue that they commanded and the control they required; and
Frustrating with their lack of transparency regarding a myriad of topics such as providing the data that underpinned their decisions, the amount they were spending on marketing, and the rationale for the channels they used.
In the last half year, we've had institutions who have come to RNL to look for an alternative to their OPM. They particularly are looking for:
Transparency from their online enrollment partner.
The control that resides with key institutional stakeholders.
A partner that can generate both the enrollment results they need and a strong ROI.
Here is an example from one institution we are working with now on how they can transition from an OPM to an option where they get better transparency and control.
Program campaigns for an online and multi-campus Midwestern powerhouse
Institutional need: The RNL+Converge Graduate and Online team began working with an institution based in the Midwest that has campuses all over the country. The institution sought to retain more control—and more future revenue—of its online and off-campus graduate programs, while leveraging state-of-the-art digital marketing campaigns. Their priorities were clear:
Increase lead volume through digital marketing strategies that reach potential students at various stages of the funnel. They wanted to use social media and display advertising to build brand awareness and leveraging Google search campaigns to capture potential leads searching for relevant keywords. Remarketing campaigns through various channels would also engage any potential students until they become a lead.
Increase conversion rates of students moving through the admissions funnel, regardless of lead source.
Become less reliant on "stealth applicants," students whose first contact was applying to the institution.
This last priority is of critical importance. Why? Because there are a finite number of students whose first contact with you is an application—perhaps the firmest indicator that you are at the top of their list. The much more common first contact through some sort of inquiry (sending an email, completing an RFI form, etc.) is far less likely to indicate a student will enroll at your institution. However, the ease of submitting inquiries today has made them skyrocket (think of the differential effort between clicking a button today and picking up the phone a decade ago) and present a significant challenge to a recruitment team of limited size and resources to convert to an enrollment.
In fall 2019 at this institution, almost 60 percent of those who enrolled were in the application-as-first contact group. For this institution to grow enrollment, they knew that they had to get better at converting more in the second group—the more casual inquirer.
Putting the program first: National research indicates that working professional graduate students more frequently focus their search on the program rather than the institution. Therefore, we focused our efforts at the program level and stood up campaigns for 16 graduate programs. Key strategies common to all the campaigns include:
Increasing communication through multichannel outreach targeting students at the most critical points in the admissions process.
Focusing significant attention at qualifying leads in order to identify students most likely to apply, complete an application, and (eventually) enroll. While some organizations offer "lead qualifying" services relying on so-called "sophisticated analytics," RNL is leveraging its extensive call center resources to ensure that it has the highest quality targets.
Exciting early results: In just a single enrollment cycle (for spring 2020), RNL's results show a worthwhile investment:
21 percent increase in enrollment from prospects who did NOT begin the relationship by submitting an application. 63 percent of all those who enrolled started their relationship with this institution with something short of an application.
16 percent increase in the conversion rate from inquiry to enrollment. While only 97 of 3,223 inquirers (or 3 percent) enrolled in the fall 2019, 267 of just 1,372 inquirers (19 percent) of spring 2020 inquirers enrolled in a program under RNL management.
These are concrete, tangible examples of doing more with scarce resources. In an era in which it is far more cost effective to convert someone in your funnel than it is to continuously generate new leads, RNL is leading the way in helping this institution maximize the ROI of every dollar it is spending on these graduate programs.
Explore your OPM alternatives
Our white paper, Growing Graduate and Online Enrollment: A New Alternative, goes into detail on how institutions have choices for online program management that goes beyond OPMs or doing it on their own when it comes to online enrollment.
We're also here to talk about strategies for graduate and online enrollment as well. Contact us and we'll arrange a time to talk about how you can reach your goals while maintaining more control than what you'll see with an OPM.
Schedule a conversation
---