enrollment
Modern Enrollment Analytics: Driving Engagement and Action Through Your Data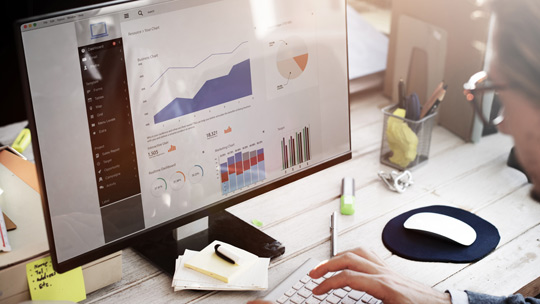 I have been involved in enrollment management for more than 20 years, and in that time, one of the greatest changes in the profession has been the way we use data. Being "data-driven" is not a new concept. Admission offices used to have printed binders of data and reports that they would use to guide their enrollment strategies. Predictive modeling for student recruitment has been around since the mid 1990s. And today, most enrollment managers would say they are "data-driven" in their decision making.
But where admission offices are in terms of their data use is often far from where they need to be in today's digital world. They have not tapped into the wealth of data we now have about student interests, behavior, and engagement, data that can guide campaigns and drive communications and create a personalized enrollment journey for each student.
My colleagues Jason Langdon, Peter Caron, and I dove into this topic during an hour-long webinar (you can watch it here). During our session, we talked about why modern, sophisticated, data analytics are crucial to targeting and engaging students who are great fit for your institution—and how institutions are missing out on great students by not taking this approach.
Looking back to move forward: Using historical enrollment analytics
Predictive modeling is the first step toward driving action with your enrollment data. Predictive modeling uses your historical enrollment data to predict which prospective students are more likely to enroll. This is a complex process, but it consists of three major parts: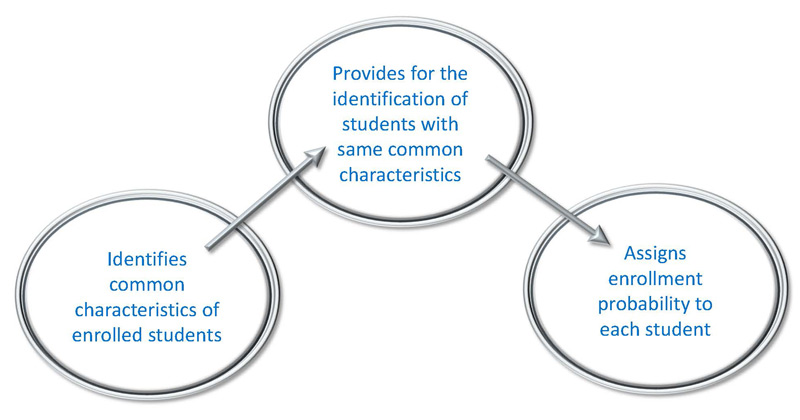 During this process, the key is to identify characteristics that are predictive of enrollment and how much each factor affects the enrollment probability. In the kind of robust modeling that RNL does for our campus partners, we will analyze dozens of potential predictive characteristics that influence enrollment probability. When we are done, we are able to create an enrollment probability score for each student, from .01-1.0. This allows you to identify which students are more likely to enroll based on the historical characteristics of students who did enroll.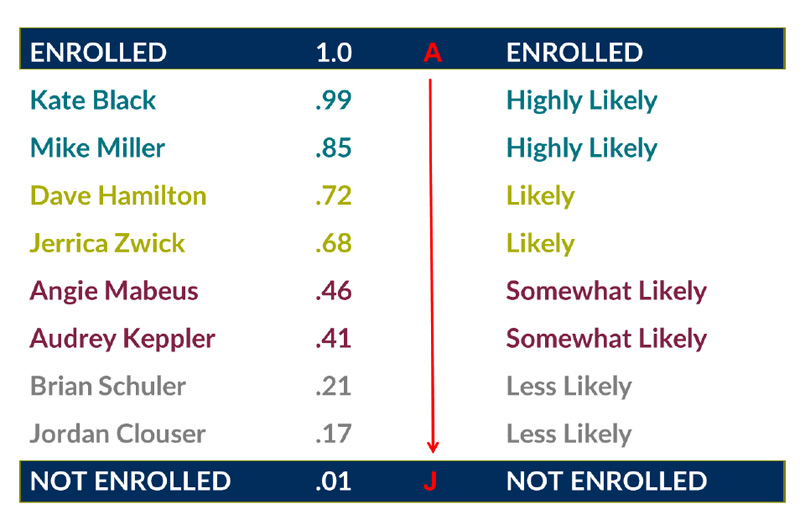 Knowing these probabilities allows you to qualify your pool very precisely. It's very useful in identifying the band of students who you really need to influence in order to push them toward enrolling.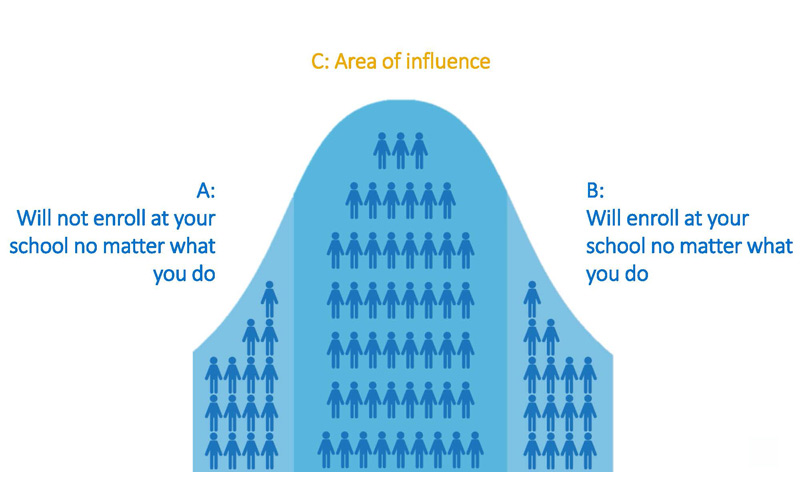 In every prospect pool, there will be students who will enroll and those who will not regardless of what you do. Many more of them will be in the likely to somewhat likely to enroll range in the middle. By revealing those who are somewhere in between, you can then focus more of your efforts on influencing those students and increasing their chances of enrolling.
However, as powerful as predictive modeling is, it's only one part of the enrollment data story.
Engagement modeling: Identifying prospects who want to engage with your institution
Historical modeling is great for identifying characteristics that predict enrollment. But there will be students who predictive models miss, who may have characteristics that are not predictive of enrollment but who are most definitely interested in your institution.
This is where engagement modeling transforms your enrollment analytics from good to cutting edge. When you use engagement scoring the way RNL clients do with our Student Search and Engagement solution, you identify even more students who have a high chance of moving toward enrollment if properly engaged.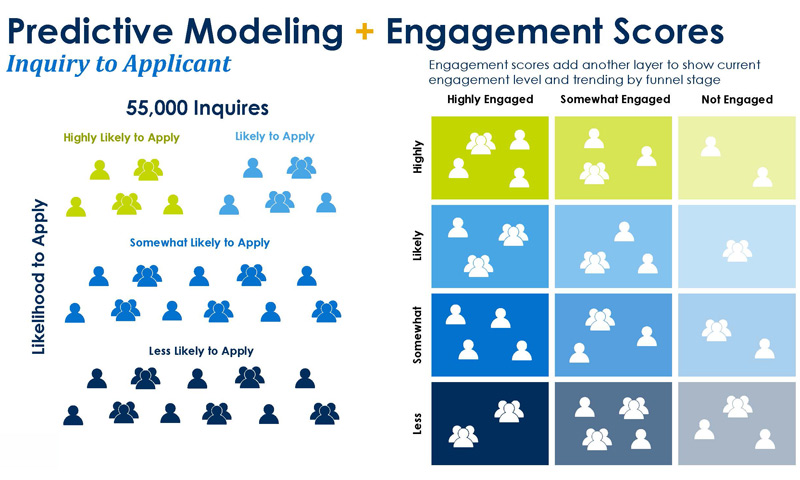 In diagram above, we see the likelihood to enroll (Less, Somewhat, Likely, Highly Likely) combined with the engagement score (Highly, Somewhat, or Not Engaged). Combining these analytics identifies pockets of engaged students who the predictive model overlooked but who are definitely students you should engage. It also identifies students who should be engaged—those already highly likely or likely to enroll—but who are not demonstrating strong engagement. You can also prioritize those students, increasing their engagement and keeping them highly likely to enroll.
Using enhanced analytics to drive action
When you have this combination of historical and engagement data, you can then segment your strategies to optimize your outreach. For example: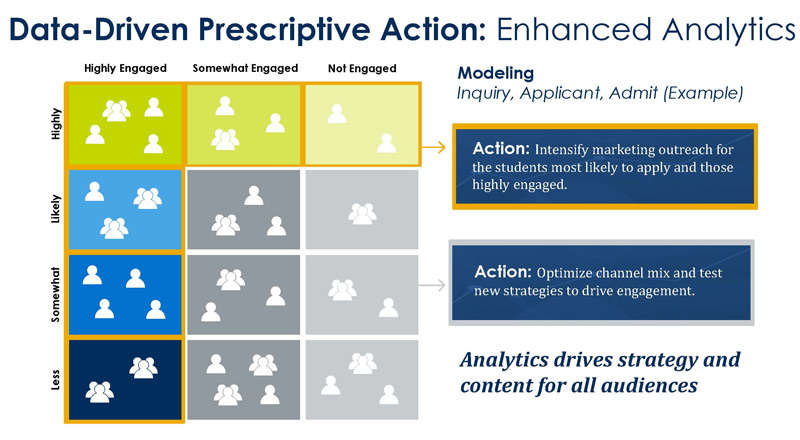 For all of your highly engaged students as well as your highly likely to enroll students, you can intensify your marketing outreach. These are the students who are also likely to be a great fit for your institution as well. With regard to the students in the gray segments, you don't abandon them—some will certainly enroll—but you can use more cost-effective channels to qualify their interest, test engagement strategies, and take other actions that will identify those students in those segments that you should follow up with.
In addition, you can also use the wealth of student engagement data at your disposal to drive your outreach and messaging. You can personalize communications and communication flows to deliver an enrollment journey that feels tailored to the student, giving them and their families the information that matches their needs when they need it. Doing this at scale does require automation and especially robust CRM management, but the point is that when done properly, you will increase student engagement, increase conversion throughout the funnel, and increase your enrollment results.
Learn more in our on-demand webinar or reach out to talk with us
Watch our webinar on enrollment analytics to see even more examples of how robust data and analytics can drive action in your recruitment campaigns. Or reach out to set up a time to talk with our enrollment strategists about how you can be truly data-driven with your enrollment strategies.
Drive enrollment outcomes with the smartest full-funnel solution for higher ed
Ask for a free walkthrough of RNL Student Search and Engagement and see how you can increase volume at the top of the funnel, increase conversion and velocity through the funnel, and achieve your enrollment goals.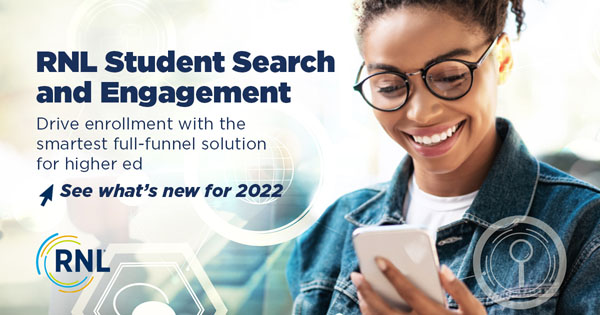 ---