enrollment
Five Best Practices for Converting Applications in the New Normal
The challenges for enrollment managers have certainly piled up this year. Eight out of ten members of GenZ (aka Generation COVID) report being stressed and anxious. The declining demographics of this generation was already a challenge before the pandemic and will continue to decline. And graduate students and adult learners are in a COVID-induced funk.
All this adds up to most schools reporting a decline in applications along with more "soft" or incomplete applications. This leaves higher ed at a pivot point with the enrollment funnel and the tools used to enroll students.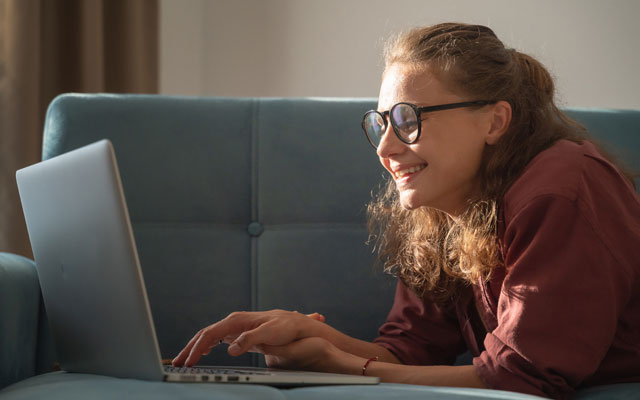 Even in the pre-pandemic recent past, traditional enrollment marketing was increasingly working less and less. Now, in the middle of a pandemic, it's definitely not working. Savvy enrollment leaders recognize that and have pivoted by riding the crest of new strategies and tactics to engage prospective students and their families. Digital, video, and experiences are the new normal. Using those methods to convey a message of informed empathy that both knows and anticipates the wants and needs of prospective students and their parents/guardians, while also providing mass-customization and mass-personalization, has become the new norm and is expected from this audience.
All purchasing is emotional
To convert your applications into enrolled students during this critical yield season, you must stage engaging online experiences that deepen the emotional connection your prospective audience has with your institution's location, your campus, faculty/staff, and current students. Even more important is the connection they make with other accepted students.
The problem right now is how do you make these emotional, genuine connections in a pandemic when face-to-face contact isn't possible? The answer is digital and video experiences.
According to Adweek, video is now the most trusted source of marketing, followed by audio and then written content. That same research found that GenZ is tired of slick video and wants authentic, real, and even imperfect video. They are looking for that kind of emotional connection that is less produced and more true-to-life.
However, the desire for "authentic" doesn't mean that you can just change an on-campus accepted student event into a Zoom meeting, or that you can simply text a video to a student. You need a way to:
Deliver content in a way that feels real but also provides what students are looking for at the moment they want to see it.
Manage that content relatively easily, at scale, so you can keep your messages consistent and constant.
Analyze measurement and metrics, because what gets measured gets done.
Turning best practices into five solutions for converting applications
The new RNL Enrollment Toolkit is a blend of digital and video solutions designed to meet the expectations of students and the new normal of campus marketing and recruitment. The toolkit brings together five key solutions that reflect five important best practices in today's environment:
Enrollment experiences crafted by the experienced team from RNL+Render (including remote visits).
Digital marketing campaigns that increase conversions and move students through the funnel.
Online engagement that enables interaction through webcastsing, livecasting, and live chat.
Video engagement that combines personalized video with surveying to qualify student interest.
Parent engagement to encourage the support of the most important enrollment influencers.
These five critical components work together to help you convert those incomplete and soft applications, as well as strengthen the connection your accepted students will forge at your school.
Be ready for the new normal now
While we will see the return of in-person activities once the pandemic passes, there is no doubt that digital, video, and experiences will remain the anchors of a modern, effective enrollment management strategy. Don't wait and risk being left behind by your competition. Let us help you build that new experience now and rescue this year's enrollment. Learn more about the RNL Enrollment Toolkit, or reach out to talk with our enrollment experts.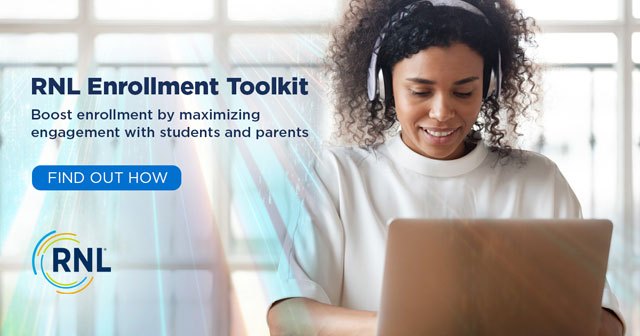 ---