fundraising
What I've Learned in my First 10 Years as a Fundraiser
Jenna Hanson
June 17, 2020
Like many of you, I am an accidental fundraiser. When I was in college, I replied to a flier a fellow student handed to me on the Humboldt State University quad, with the title "Phone Jacks Student Caller." It was 2009, we were approaching winter break, and I hadn't found a new job yet since I started college.
Next thing I knew, I was interviewed over the phone, hired and scheduled for training all while I was still on winter break at home in Los Angeles. I didn't realize that it was the start of my professional career. 10 years later, here are some key things I've learned.
The phone has evolved. Phonathons are now engagement centers.
In my first position, we called donors out of the President's conference room. We set up a phone bank and tore it down every night. All the phones had to be plugged in and all the records were printed on paper. We had an epic filing system. Eventually, we moved to a new location on campus and finally upgraded from our paper system to laptops, but we still used dialer phones.
RNL hired me shortly after I graduated from Humboldt. I was instantly thrown into a world of new technology. In the last 5 years, I've worked as a manager with several different partners and have experienced the evolution of the Call Center to the Digital Engagement Center. Phone changed in my life in more than one way; I didn't buy my first iPhone until I graduated college. Now, I'm a walking Apple advertisement.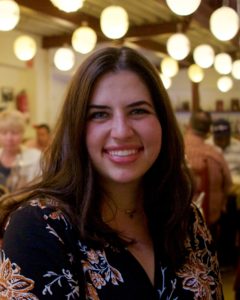 One key thing I've learned is that there is more than one way to connect with donors on the "phone." Phones are essentially handheld computers, and we take them everywhere. 96% of Americans have cell phones and 81% have smartphones. Less than 40% of American households still have landlines. I remember the days of calling a landline and hearing the screeching tones of a modem. We rarely even come across this any more in an Engagement Center. I've had to explain to students who don't even recognize the noise of a fax machine- it's the first time they've heard it. I have seen dips in contact rates when a call center caller ID is marked as spam. I've battled through the emergence of call-blocking software and things have been improved with the use of Visual Caller ID.
Omnichannel engagement through mobile devices is the way to maximize results: Pre-call texts, P2P texting, crowdfunding links, and personalized video like ThankView can massively increase your contact rates and total outreach. And donors will give over the phone if engaged across these methods. Younger generations are typically more comfortable than older generations with giving their credit card over the phone & through a secure website. We do it every day and it's convenient. All the strategies have to lead to this device: giving day and crowdfunding sites must be mobile optimized and have mobile payment conversion.
Younger generations want to be engaged as donors and supporters, but only when the mission aligns with their personal values.
It seems that as I grow older, young people seem younger, and I'm only 29. I have seen the generational change before my eyes in the last decade from being a student caller to coaching and managing students professionally. I have also led student volunteers on an advisory board for a senior gift campaign. Understanding the core values of this next generation is important for fundraising.
Millennial alumni and younger now make up the majority of our prospect base. There are some key shifts with this generation of which we need to be mindful. Younger generations are tuned in to brand awareness and support only what they believe in. Young people are critical and expect transparency. They value convenience but are never dismissive of security.
What RNL found in the national survey of young alumni was that direct action causes are a big part where young people find meaning and purpose. They consider themselves global citizens, want to make effective and actionable changes. Our young alumni believe in supporting the whole, believe in diversity, inclusion and equity, believe in accessible healthcare for all, and believe in affordable or free education. Our standard fundraising campaigns don't always match.
We rely too much on email. Young people use social media platforms for everything, including news, family and friend connections, networking, and dating. 67% of Instagram users are between 18-29. They are quite literally attached to their phones; it's their connection to the world.
In my engagement center, the second we call for a 10- minute break at the calling shift, everyone goes in the hallway with their phones, texting their friends, sharing what they find on Instagram, pulling up their email, or calling their parents across the country and out of the country. If you're not present on social media, and consistently prompting for engagement on mobile devices, you'll lose your young audience.
Stewardship and relationship building with donors are necessary and more important than ever before.
In FY19 at my current partner institution, we started a stewardship strategy sending handwritten thank you notes to alumni donors. We saw an increase in gift fulfillment overall and received many positive responses. We even had alumni sending back notes and persona; gifts to callers, who we now call engagement ambassadors. A thank you is always going to be important, but stewardship doesn't have to be limited to when the donor says "yes."
We are experiencing a global health crisis like nothing most of us have ever experienced before. Thus, the experience for alumni today is different. Recent college graduates not only lost the opportunity to celebrate commencement the traditional way with their family and peers, but they are entering an impacted job market. Rising seniors are going to be attending their final year of college in a remote or hybrid learning setting, stripped away of some of the key aspects of their senior year. Freshman might not be able to experience the fun of tailgating and going to football games.
My higher education friends are asking what this means for our solicitation plans. Is the fall going to be the best time to solicit recent grads? Will senior gift campaigns be postponed? If you're not asking for money, how should current students and young alumni be engaged?
We already hear: "You only ever call for money". Now is the time for institutions to leverage digital engagement and stewardship to provide continued support across their alumni and supporters. Make care calls, care texts, and personalized thank you videos part of your strategy. Send text invitations to career and networking events and follow up with thank you videos for attendance. This type of personalized conversation works, and it means then when you "dial for dollars," you'll have a much higher pickup and response rate.
Digital donor engagement is here to stay
A global crisis forcing everyone to stay safer at home is certainly influencing the adoption of digital engagement in all aspects of our livelihoods. Brick and mortar retailers, restaurants, and grocers are changing the way they run their daily operations. More office workers are telecommuting, something new to me and what I am doing right now.
I predict that the investment in new infrastructure to support digital enhancement will forever change the way we engage. We will go back to in-person socialization eventually, but the way we'll get to those experiences will be through digital outreach like digital ads, p2p texting and personalized videos. I'm excited about what these new tools have to offer as I go into my second decade as a fundraiser.