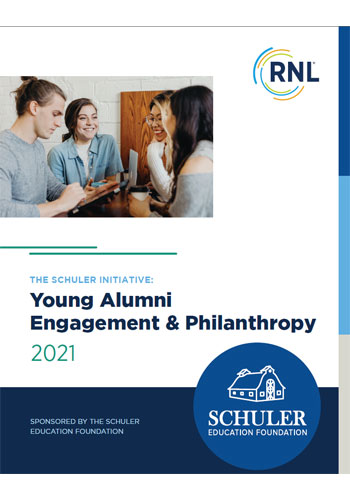 Thanks for your interest in the 2021 Young Alumni Engagement and Philanthropy Report.
Read the report now
How can you engage more young alumni or other key constituents?
Talk with our RNL fundraising strategists about how you can increase donor engagement. With our advanced analytics, research, and proven strategies, we can help you find optimal strategies for reaching your fundraising goals.
Request your free consultation.
More fundraising insights from RNL