Vanderbilt partnered with RNL+Converge to consolidate their marketing efforts to a single vendor and helped grow the enrollment of Owen's six master's degree programs, as well as their Executive Education offerings and Accelerator Summer Business Institute. Through the development of comprehensive digital lead generation strategies and a highly collaborative relationship, Vanderbilt has already seen strong results.
Vanderbilt was one of the first RNL+Converge clients to receive our new dashboards and new Google Data Studios reporting tool, and they have given extremely positive feedback. Vanderbilt is also one of the first clients to incorporate our Full Funnel Reporting capabilities, allowing the team deeper insight into the prospective student's enrollment process.
Key results
937 leads since campaigns launched.
20 initiatives across 8 different platforms in under 5 months.
6.8 million impressions since July 2018.
5.22% conversion rate (CVR) across programs.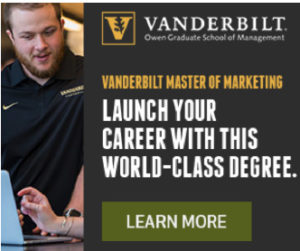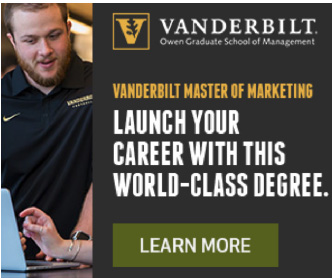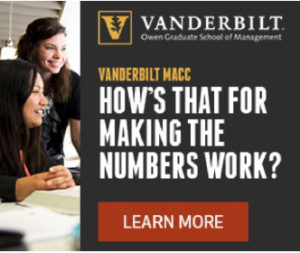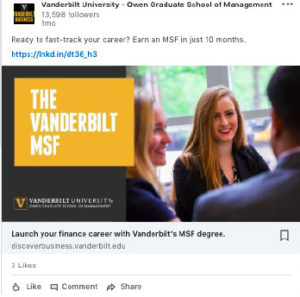 How can you have results like these for your programs?
Talk with our RNL graduate and online experts. They can help you find data-informed strategies and solutions and drive enrollment through omnichannel engagement.