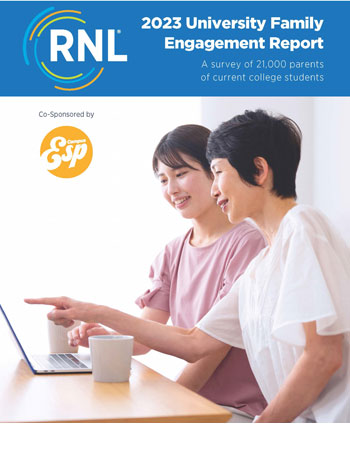 What are the attitudes, expectations, and experiences of families of college students?
How involved are parents of current university students? Are they satisfied with the college experience of their students? Eager to hear from your institution? Worried about how they will pay for college?
These are some of the many findings in the 2023 University Family Engagement Report, a survey of more than 21,000 families of current college students conducted by RNL and CampusESP. This detailed report looks at a wide variety of key topics related to family perceptions of the college experience, including:
Communication preferences with colleges: how often they want to hear from you as well as the channels and topics they prefer.
How satisfied families are with the college experience of their students.
Family satisfaction with their own experience interacting with institutions.
How many families use virtual events and campus visits, and how satisfied they are with those experiences.
Families' perceptions of college financing and whether they see tuition as a worthwhile investment.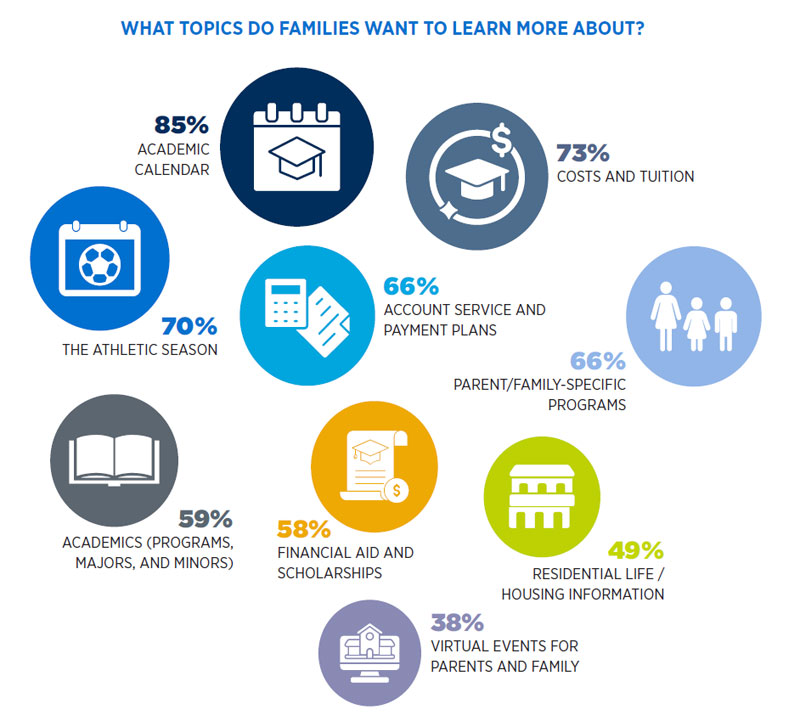 Complete the form above to download your free copy.