DOWNLOAD YOUR COPY NOW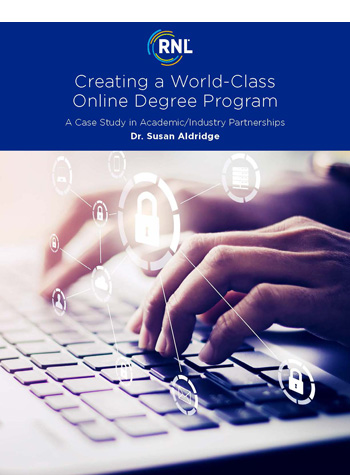 Read this case study on the power of academic/industry partnerships
Partnerships with industries that employ your graduates can empower students with highly marketable workforce skills and credentials, while also forging valuable connections with prospective employers. However, maximizing these outcomes requires a strategic approach and a commitment from campus leadership to be successful.
In this insightful paper, Dr. Susan Aldridge, former president of University of Maryland Global Campus (UMGC), details how her institution forged a tremendously successful partnership to create the first-ever comprehensive online degree program for cybersecurity professionals. Download your copy to read:
How UMGC seized an opportunity to meet the growing national demand for cybersecurity degree programs.
What the the institution did to create a think tank of recognized experts who could help provide guidance on the program as well as connections with prospective employers, interested funders, and influential policymakers.
Which steps campus leaders and the think tank members took to build the online degree program, from curriculum development and course design to building a remote-access cyber virtual lab.
What UMGC's marketing team did to build awareness and excitement for this unique online degree program.
How the campus established a new department to yield more than $4 million in cyber tuition revenue over three years.
Complete the form above to download your free copy.
About the author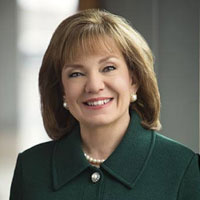 Dr. Susan C. Aldridge is an internationally recognized higher education consultant to university presidents and foreign ministers of education. She served six years as the president of the University of Maryland Global Campus, ten years at Troy University leaving as vice chancellor of the Global Campus, and recently retired after six years as president of Drexel University Online. Learn more about her at drsusanaldridge.com.