How their yield increased through a counterintuitive decline in applications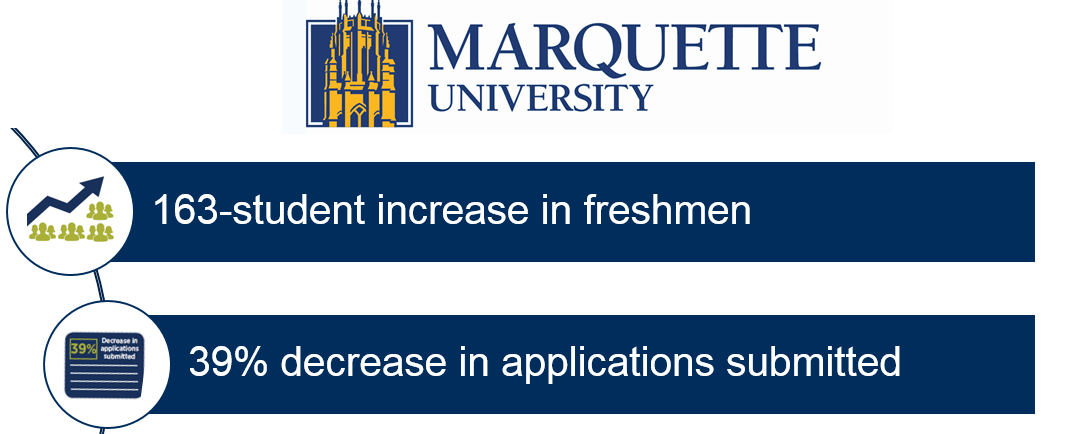 Opportunity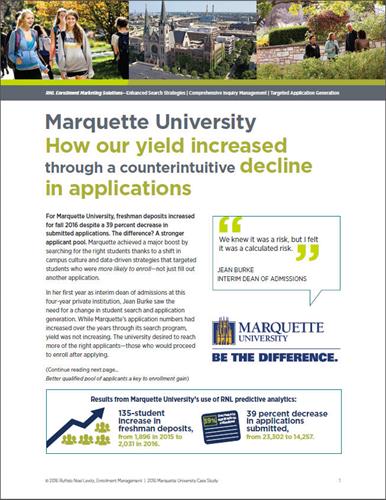 Marquette's application numbers had increased over the years through its search program but its yield was not increasing. In its quest to find more of the right students, the university wanted to build a more qualified applicant pool more likely to enroll after applying.
Partnership
Predictive modeling and analytics from Ruffalo Noel Levitz helped Marquette to build a more qualified applicant pool and a more focused search program.
Results
Download the full story below. An increase of 163 freshmen despite a 39 percent decrease in submitted applications exceeded the university's goals. Three programs hit their maximum enrollment limit, and the proportion of applicants committed to Marquette grew while maintaining the quality and characteristics of the freshman class.
Build your applicant pool more strategically
See how RNL Applicant Cultivator can help you target the right applicants to meet your enrollment goals.