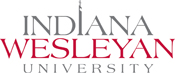 Objective
In the midst of a 20-year growth pattern, Indiana Wesleyan University (IWU) recognized the approaching peak and decline of high school graduates in Indiana. The university wanted to become more effective and efficient to ensure enrollment growth in future years.
Action
IWU began a multifaceted project with Ruffalo Noel Levitz that included developing a detailed and thorough annual marketing and recruitment plan, conducting market research on lost inquiries, and utilizing pre-name-purchase predictive modeling and predictive modeling on the inquiry pool.
Result
In the first year of this comprehensive project, IWU enrolled 1,021 new students, surpassing its stated enrollment goal by more than 13 percent and increasing enrollment 19.5 percent over the previous year.
The university used predictive model scores of its inquiry pool to guide counselors' calling efforts. Admissions counselors placed calls to all students with a model score of .9 and above and student telecounselors placed calls to students with scores between .4 and .89. IWU credits the new calling plan for increasing its yield rate five percentage points from 42 percent to 47.3 percent.
Market research conducted on lost inquiries indicated that many prospective students who did not apply had misconceptions about the affordability and academic quality of IWU. As a result, the university developed new marketing pieces, one of which outlines the academic opportunities available at IWU and the accomplishments of recent graduates.
Testimonial
"Growth has been a big part of the culture at Indiana Wesleyan. We needed to be more efficient to maintain the growth pace we were on. Our consultant helped us get outside of our box and think about things we had been taking for granted.
"As a result of the continuing growth we've experienced, we were able to increase the faculty budget. In a time when many other schools are cutting budgets, it was great to be able to help out our faculty financially."
Daniel Solms
Director of Admissions
Case study used with the permission of Indiana Wesleyan University.