.
Emory University's Jenna Civitello and Matt Darby join RNL's Kristin DeMarco Carroll to talk about Emory's extraordinary success in crowdfunding and the strategies they utilize to build donor engagement. Learn more about the crowdfunding solution they use.
Check out Emory's Momentum Crowdfunding Portal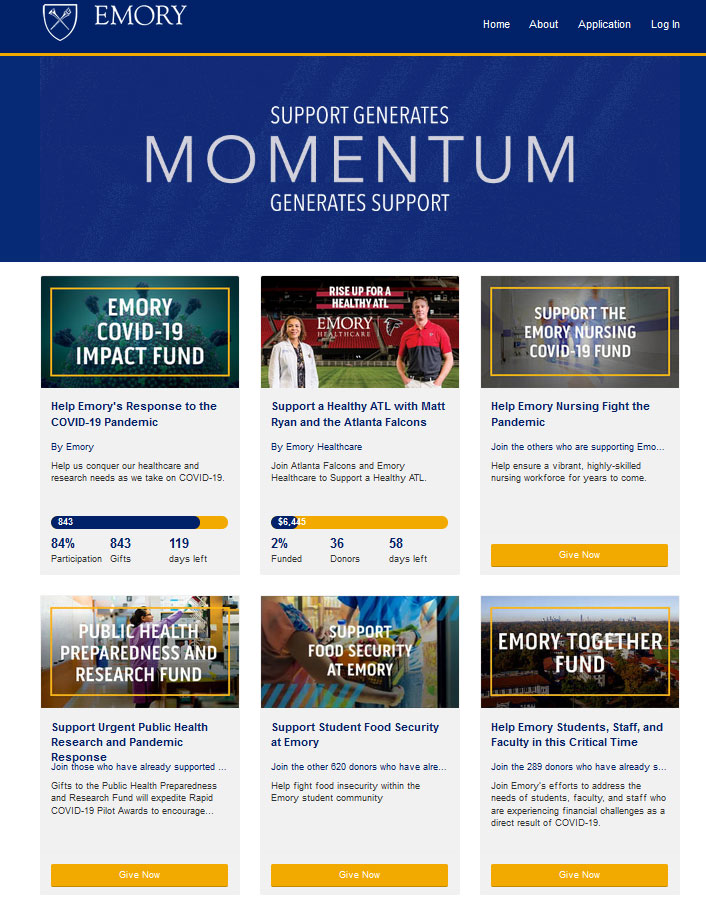 Request a crowdfunding demo
See RNL Crowdfunding Powered by ScaleFunder for yourself and why it is the leading crowdfunding platform for higher education fundraising.