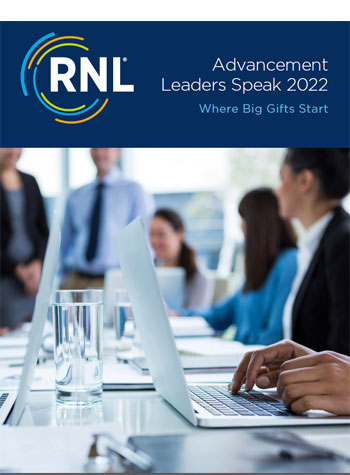 Read our latest fundraising research report to see what advancement leaders say about growing their donor pipeline
Fundraisers are under pressure to book big gifts. But they are also dealing with gift officer turnover, a challenging economy, and competition for the attention of donors. How can you accelerate major and planned giving in this environment?
Find out in our new fundraising research report, Advancement Leaders Speak: Where Big Gifts Start. This poll of fundraising professionals looks at key areas such as:
Top fundraisers priorities.
Number of open advancement positions.
Major and planned giving.
Characteristics of big donors.
Greatest challenges and areas of promise.
This fundraising research report is based on a survey of nearly 200 advancement professionals. You will see survey results as well as actual comments from respondents about their goals, issues, and other insights
In their own words: Comments from survey respondents
"No matter how much effort we put in traditional channels, donor counts continue to decline. We need to find ways to effectively expand to new, more popular channels to maintain healthy donor counts."
"Data must drive strategy, but with a small team there is only so much time and it can't be wasted."
"We have so much exciting, forward-thinking work happening on campus, there is plenty of fodder for getting donors excited and showing them the impact of their gifts."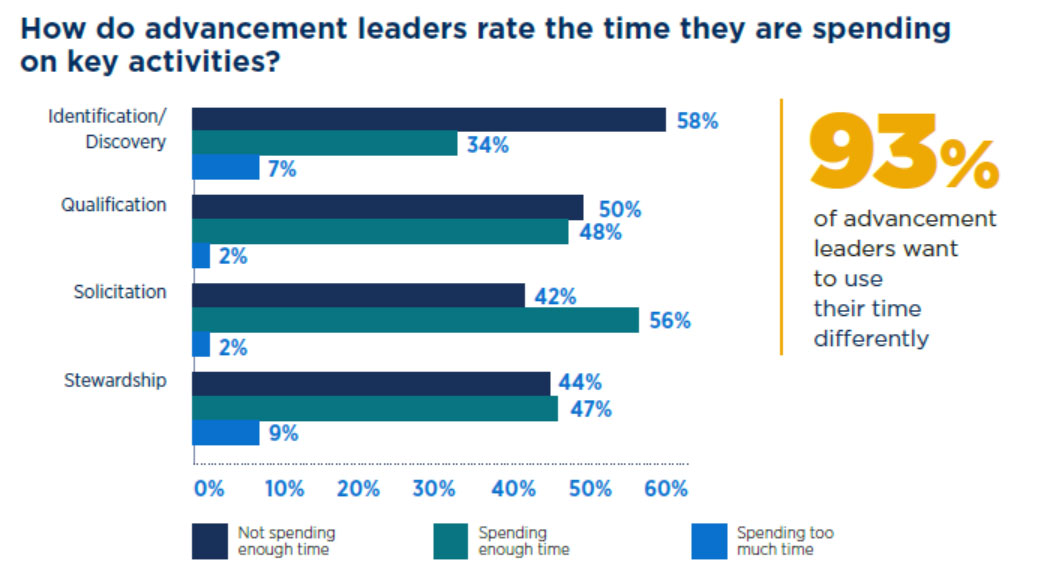 Complete the form above to download your free copy of this higher education fundraising report now.