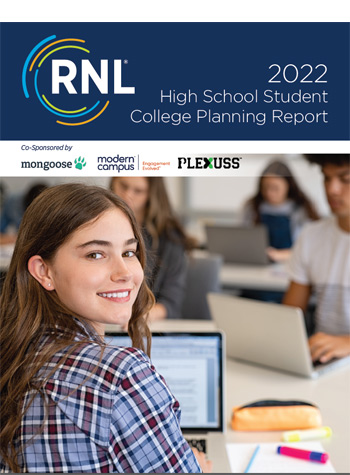 Discover which resources prospective students value in our college planning report
The pandemic period of the past two years has altered many aspects of the high school and college experience for students. With more emphasis on hybrid and virtual experiences, how has this impacted the college search process for high school students? What do they value, what do they need to know, and what information have they seen?
RNL, Mongoose, Modern Campus, and PLEXUSS surveyed more than 1,000 high school students (9th-12th grade) to uncover their expectations, experiences, and preferences during the college search process. In this college planning report, you'll see their responses on topics such as:
When students start their college search and planning.
What prospective students want out of their college experiences.
Their plans and attitudes about college entrance exams.
How far they are willing to travel to attend college.
The information and influencers students value most.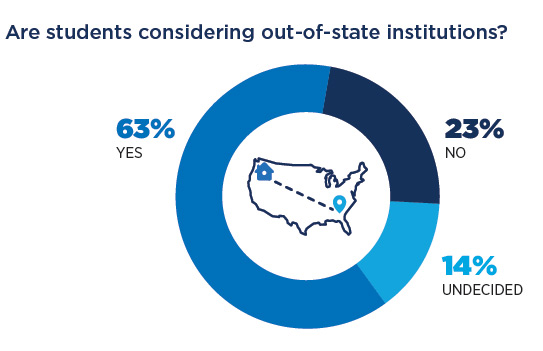 Complete the form above to download your free copy of this college planning report.