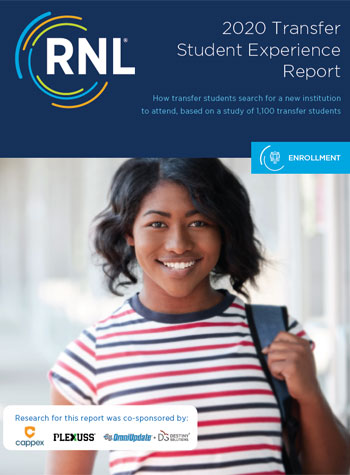 Learn how transfer students search for new institutions in this study of 1,100 students.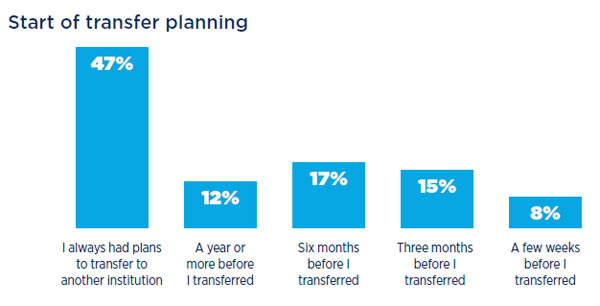 Transfer students are increasingly important to the enrollment health of colleges and universities. But how do transfer students search for a new institution to attend?
The 2020 Transfer Student Experience Report examines responses from a study of 1,100 current and prospective transfer students. Download this report to learn:
When do transfer students start their transfer planning?
What are the most important factors in their decision to transfer?
How easy is it for them to find key information on college websites?
Which resources they use to research institutions?
This report was sponsored by RNL, Cappex, PLEXUSS, and OmniUpate+Destiny Solutions. Complete the form above to download your copy.