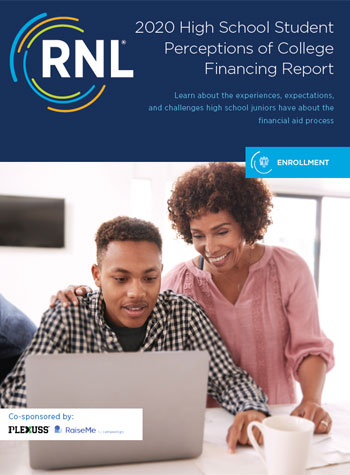 Learn about the experiences, expectations, and challenges high school juniors have about college financing
The 2020 High School Student Perceptions of College Financing Report provides insights into the challenges, concerns, and experiences high school students have regarding the cost of college and financial aid. The report covers a wide range of topics, including how the coronavirus pandemic has impacted the ability of families to pay for college.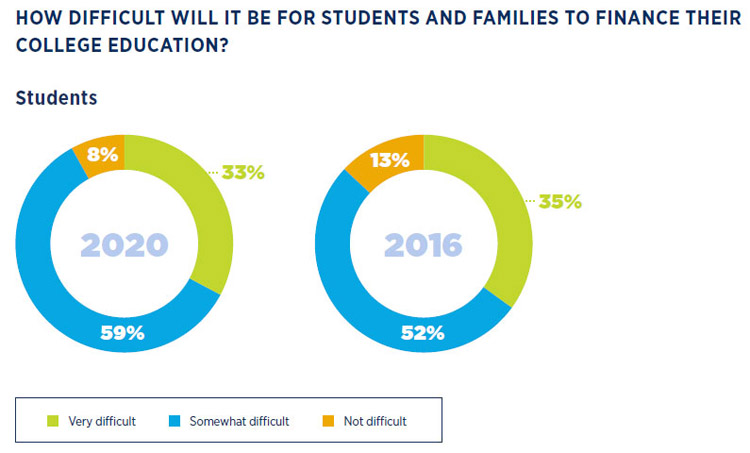 Read the report and find out:
How many high school juniors reported receiving financial aid information from campuses (it's probably lower than you think).
The top reasons students stop considering an institution.
How much students expect to borrow to pay for college.
The importance of financial aid and scholarships in the enrollment decision.
How COVID-19 has affected the ability of families to pay for college as well as their perceptions of how much college costs will change.
Download this free national survey of nearly 2,000 high school juniors.
Dive into this report now and find a wealth of data on how students and families navigate the college financing process. Complete the form above to download your copy.
This research was co-sponsored by PLEXUSS and RaiseMe.