student success
Student Satisfaction Data: Supporting Accreditation and Other Key Activities on Campus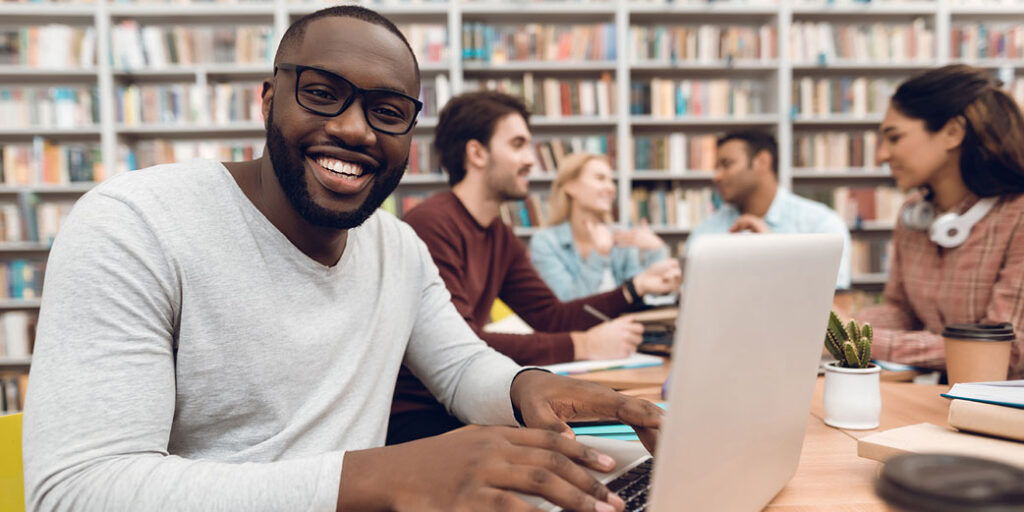 Student satisfaction assessments provide opportunities to hear directly from students on their experiences at your institution. Campuses regularly use student satisfaction data to guide and inform retention and student success efforts, but we are hearing from many campuses that this student feedback is also a core component of accreditation activities, allowing the institution to document improvements year over year from the student perspective.
One example is the University of Mobile. During a November 2021 RNL LinkedIn Live session, Kim Leousis, senior director for institutional research at the university, joined me and my colleague Brian Gawor to discuss the ways that student satisfaction can support campus efforts. Kim shared that the University of Mobile has found these types of data to be most helpful to them to tell their story, to problem solve, and to plan for the future.
Here's our full discussion with Kim Leousis of the University of Mobile, and keep reading for highlights and observations of our conversation.
Critical for accreditation
In particular, Kim indicated that since the accreditation process is focused on insuring that institutions are using systematic methods to identify their strengths and weaknesses, the results from RNL's Student Satisfaction Inventory (SSI) are a great fit for them to gather this information. The SSI clearly reports institutional strengths (areas of high importance and high satisfaction) as well as institutional challenges (areas that are still very important to students but have lower satisfaction scores)— which assist institutions to focus on the areas that truly matter to their students.
What gets measured, gets improved
Kim has a sticky note on her desk with the well-known adage, "What gets measured, gets improved." I have also heard a similar phrase, "What gets measured, gets done." She shared, "We have an assumption within our institution about what we think are our strengths and weaknesses, but if you are looking at accreditation requirements, we have to be able to clearly establish those areas with data to back it up." She has found the SSI to be a wonderful tool for measurement, and to ultimately help the institution make improvements in the areas that students care about.
Kim indicated that she especially appreciates the documentation that RNL provides, which reflects how each of the individual questions on the SSI (as well as the other instruments in the survey family specifically for adult students and online learners) support the accreditation criteria. In the case of the University of Mobile, this is the regional SACSCOC criteria, but RNL also has documentation for each of the regional accrediting agencies. "We tied the measurements from the SSI to the SACS criteria," Kim said. "It helped us to add data to the narrative along with tables as attachments to support the findings." She emphasized, "The SSI data provided evidence, which is what you are looking for in the accreditation report." Kim said that they have found the mapping documents to be a huge help for their process.
Monitoring trends, easy to use
The University of Mobile regularly looks at three years of data to show their trends. They then feed the data into their strategic planning process and ultimately into their accreditation reports. Kim shared that they are a two-person institutional research team and they have a lot of different responsibilities. She appreciates the "plug and play" nature of RNL's SSI because she receives data that are instantly usable, without her having to do a lot of data manipulation. Kim indicated that she can easily share the results and integrate them into their accreditation narrative. "For a small college, it is critical to meet the accreditation standards. Our accrediting body expects us to not only collect the data but to also disseminate it and use it."
Useful for more than accreditation
We encourage institutions to use student satisfaction data in multiple ways, including for student success and retention efforts, by using your strengths to re-recruit students and your challenges to see where you are missing the mark and need to make improvements. With the upcoming demographic cliff, institutions will need to focus even more on keeping the students they already have. It's equally important that you share these data with your marketing team and admissions personnel, allowing them to highlight your areas of strength to help recruit students who will value what you do well.
Student satisfaction data can also be of value to your advancement/development office to identify trends in student satisfaction by class level. If your seniors are dissatisfied when they graduate, they may not be engaged as alumni donors or provide referrals of new students. These opportunities are in addition to using the data required for accreditation and including the student voice in strategic planning for long term goals and priorities.
At the University of Mobile, they use their student satisfaction data to help key administrators prioritize, especially in non-accreditation years. "We have limited resources and we want to maximize those resources to get the biggest gains, the best ROI," Kim said. She went on to say, "We need to be sure we are looking at the importance scores to help us sort through the noise of what students are saying to get to the things that matter most to them. We focus on the places where we can make a difference."
What students really think
"The biggest thing we have learned from surveying is that it is important to hear your students' voices," Kim shared. She was in student affairs for many years before moving into institutional research and she has found assessing student satisfaction to be one of the best ways to objectively analyze student perceptions. She said, "Administrators fall into a trap of thinking you know what students think, but without objectivity with a tool like the SSI, you may not be hearing what your students are really trying to tell you." Kim went on to say, "I am a proponent of using a tool like this because it gives you a chance to study what student think about your institution on a number of levels and also tells you what is most important to them."
"Collecting the data for data's sake is not going to help you with accreditation or with retaining students"
As our LinkedIn Live session wrapped up, Kim shared this piece of advice: Be prepared to have honest conversations with key leadership on how the data are going to be infusing the decision making process, before launching the surveys. "Just collecting the data for data's sake is not going to help you with accreditation or with retaining students. You have to have a process in place to use the data."
I wholeheartedly agree and sincerely appreciate Kim Leousis sharing her perspective from the University of Mobile experience.
Please contact us if you would like to learn more about assessing student satisfaction for your accreditation activities or for other purposes. I also invite you to download our most recent National Student Satisfaction and Priorities Report to see the trends at four-year and two-year institutions nationally.
Read the 2022 National Student Satisfaction and Priorities Report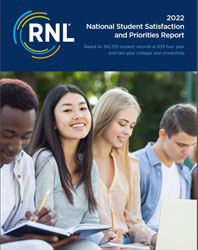 What does student satisfaction look like in our post-pandemic world? How has it changed in recent years?
Read our latest student satisfaction report to find out. The 2022 report looks at results from 362,000 student records for students at four-year and two-year institutions as well as adult students and online learners.
---