enrollment
Confronting Cliffs, Complexity, and the Opportunities in Front of Us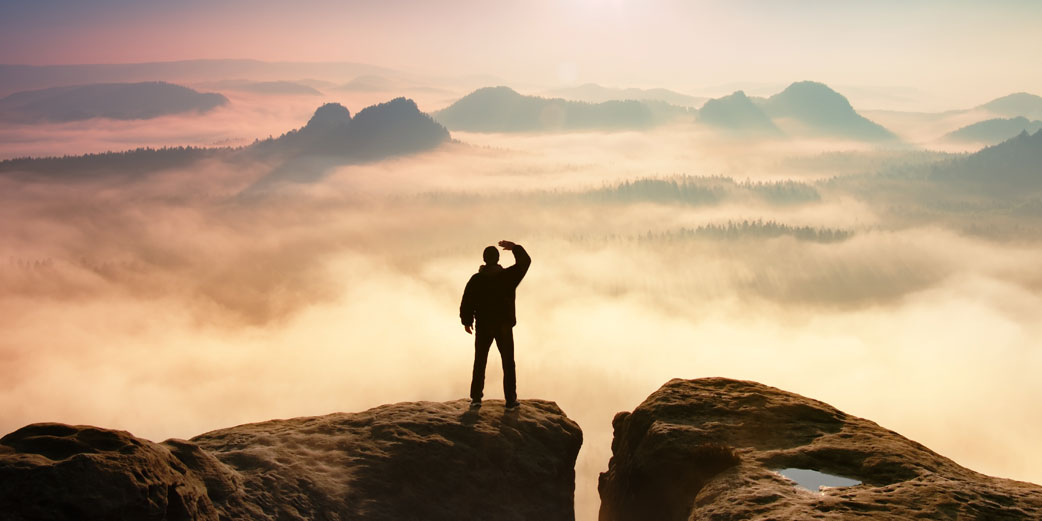 The traditional student enrollment cliff has been on the minds of enrollment managers for quite some time, and now a second "Covid cliff" is adding all new complexities to our work. Diversifying your student body and proactively engaging graduate students in your outreach plan is essential to protect against uncertain financial times in higher education. Of course, recruiting graduate students is also a complex business. As someone who made the study of adult learners the focus of their doctoral work, I understand how unique and different their needs are and how difficult recruiting them can be.
Taking on this complex challenge is an investment in the future of your institution and is a critical element in mitigating the financial ramifications of the looming decline in the pool of traditional high school graduates.
But let's be clear: it won't be easy. Graduate students are savvy consumers. They have years of experience on their side and expect that institutions of higher learning, those organizations that are training the best and brightest, have a sophisticated understanding of their prospective students. After all, how many of us have become familiar with, if not entirely appreciative of, the everyday data mining and digital tracking of nearly every website and organization we engage with?
You're now competing with universities around the country
The rising consumer mindset and commodification of education have clear and important ramifications for enrollment management: we're no longer competing with colleges and universities in our city or state, we're competing with colleges and universities all over the country. Further, our marketing and communication efforts are no longer compared only to other colleges, but to all the other businesses and organizations people interact with. When we send an email, or even a piece of direct mail (yes, we still do that!), graduate and adult students expect us to look as polished and as professional as everything else they received that day—and your digital presence is paramount.
Graduate students also expect speed. My colleague Scott Jeffe does a masterful job of highlighting this expectation in his recent blog—and it's perhaps the most important point of all. Consider the following:
7 of the top 10 methods used by graduate students to search for a program are digital channels, and 6 of them are used by more than 70 percent of prospective students.
75 percent of prospective graduate students expect personalized contact within 24 hours of submitting an inquiry.
20 percent expect that contact to occur within minutes, 25 percent within an hour, and 30 percent within the same business day.
Unlike in decades past, when graduate and adult students were inclined to enroll in institutions nearer to them, institutions are now competing with many other schools—some of which may be hundreds of miles away given the rise in online and hybrid delivery models.

Almost 80 percent of prospective graduate students are applying to more than one school—with 40 percent applying to three or more.

More than 80 percent will definitely or are highly likely to enroll at the first program that offers them admission.
Does your campus meet these expectations? Can you reply to students with an intentional, personalized message within 24 hours of receiving an inquiry? Within an hour? Do you have the capabilities to capture the kind of top of funnel insights necessary to send intentional messaging and create a compelling value proposition only minutes after they enter your digital line of sight?
The savviest institutions will be the ones who avoid the enrollment cliff
The enrollment management landscape is increasingly competitive and ever more post-traditional in nature, but solid data and quick action still win the day. While all signs point to steady growth in graduate enrollment, not all institutions will benefit equally. It will be those institutions that are savviest in the application of data on the demands and preferences of today's prospects that will be most likely to attract these consumer-minded, demanding students. I often ponder why—when I hear so many friends and relations exclaim how they don't want to do so much shopping on Amazon—they keep on doing so. I suspect that while we all have a wish to support the mom-and-pop store in our community—and do so as often as possible—the convenience and customer service of an organization like Amazon keeps us coming back for more. Those are the expectations you need to meet if you want to engage graduate students and find a way around the enrollment cliff.
What are your best enrollment strategies for graduate students?
Our graduate enrollment experts can help you take a data-driven approach to optimizing your enrollment. Let's talk about how you can exceed your goals and position your programs more competitively in the market.
---