fundraising
Three Steps to Personalizing Your Alumni and Donor Outreach With Artificial Intelligence
We want to be treated as individuals. The commercial world has known this for years. Every day, algorithms based on our demonstrated interests personalize content for us. Whether it's suggestions to buy on Amazon, music on Spotify, or the next binge-worthy series on Netflix, our behavior is fed to algorithms, who make highly accurate suggestions to us.
Why can't we do this with donor engagement? The first reason has been cost. Until now, the systems to personalize communications have been expensive and hard to implement. That's changed. The second reason is that we're afraid of automation. In a time when resources are tight and goals are only increasing, we're going to have to get over it.
AI won't replace us. There will always be a need for humans to guide philanthropy. But bringing donors to the point that they're ready to give has been the most expensive thing we do. That's also changed. Artificial intelligence (AI) provides a low cost, high impact way to personalize at scale. Here's how it works in donor engagement.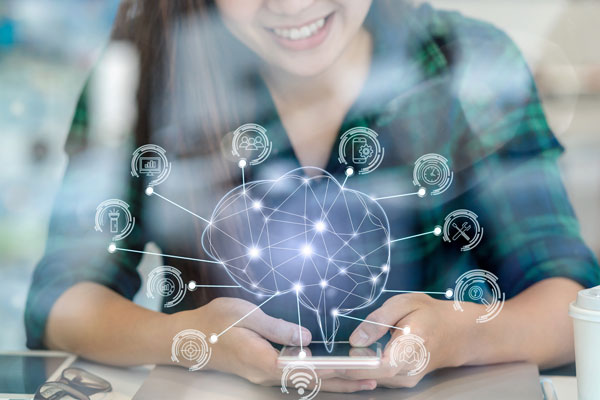 Step 1: Automate the collection of your content. You have a ton of it.
Whatever size organization or institution you are, you've produced a ton of content. Whether it's feature articles, news updates from colleges or programs or giving stories, you likely have thousands of links available to serve up to your alumni and donors. The task of tagging their topics to allow for personalization used to be daunting. But modern AI platforms now use effective, natural language processing to do that for you. Within hours of pointing the system at your web sites, your content is ready for personalization.
Listen to our podcast on AI and personalizing donor engagement.
Step 2: Listen to what your supporters do. Focus on their passion.
The next step is to listen to your donors. As you begin to send communications through an AI-driven system, you can see what donors tend to view more, their areas of their interest, and where they convert to action. Within just a short period of time, artificial intelligence can build a profile that is constantly being updated on each individual constituent. The same way Spotify, Netflix and Amazon do.
We usually segment communications and appeals based on what we think we know about donors, with broad categories like academic major, previous giving, clubs and organizations. We'll keep doing that. But a system that can identify how donors change over time is crucial. I just don't care about the same things I did when I was 19. Would you accept Netflix's recommendations if they were based on what you watched even five years ago? As your donors change and AI learns, their profile for preferred content changes in real time. Listening and adapting is at the core of the personalization revolution. And it's highly donor-centric.
Step 3: Let AI vary portions of your communications to serve up content that your donors care about.
The final step is creating communications with variable content "cards" that the robot can shuffle in dynamically for each donor. This takes just minutes in a good, turnkey email creation system. The classic example is an email newsletter with five feature stories. Perhaps you know for sure that two of these need to go to everyone in the group. But the remaining three can be chosen, based on demonstrated donor interest, by the robot. It's that simple. This personalization will cause your connection and conversion rates to soar.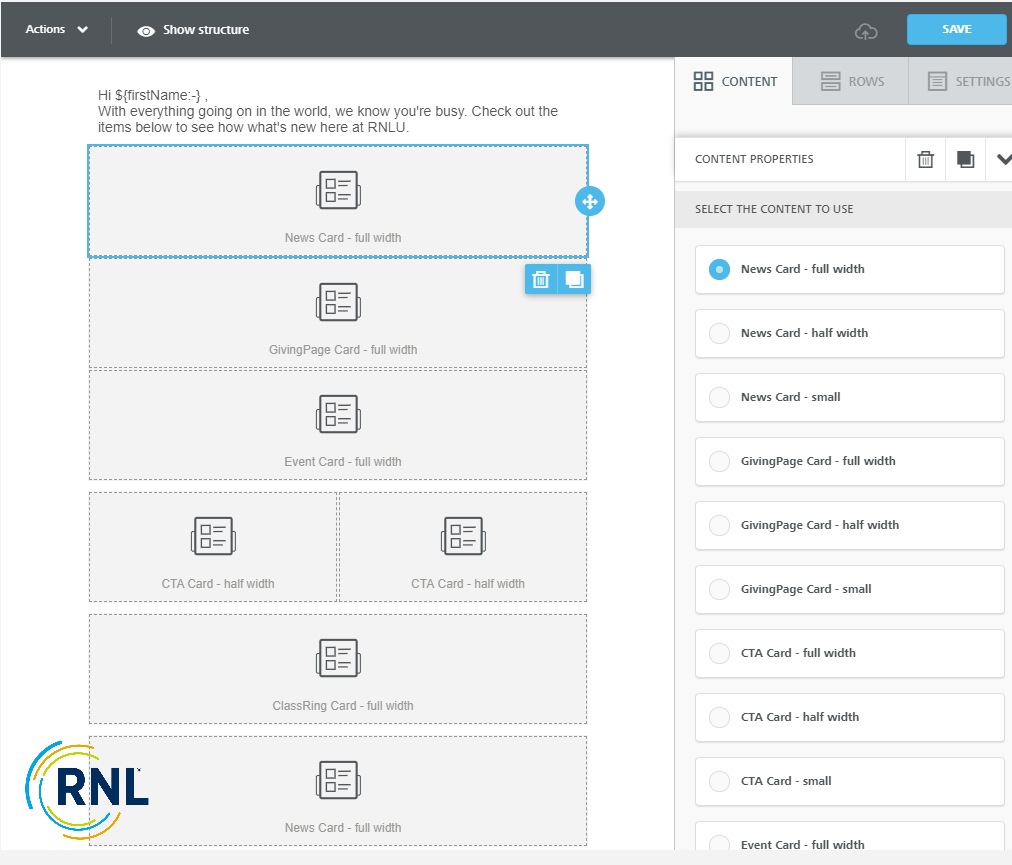 RNL QuadMail™ is a turnkey, AI-driven platform that lets you customize communication to each constituent, in minutes.
This is how RNL QuadMail gets it done. The system ingests your content, and you can begin sending communications with real personalization immediately. Over time, as the system learns more about your donors, your emails and newsletters get more personal, with customized giving suggestions, integration with crowdfunding projects and giving days, and virtual events. The result: your donors are treated as individuals, and your open-to-click and giving rates go up and up.
Now, with your constituents surprised, delighted, and more engaged, you apply all that human intelligence you've saved in this process to reach out to donors and book bigger gifts. The system provides the current interests that are most important to each constituent based on their engagement behavior. You use this to humanly connect with them better. It's not about replacing fundraisers or marketers, it's about maximizing your resources.
RNL has just put together new, cost-conscious packages that allow you to get into the artificial intelligence game immediately. We know that budgets are tight, and many of you are facing staff cuts. You literally cannot afford to "send everything to everybody" in the coming year.
That's why, now more than ever, you need technology that multiplies the efforts of your team, and greatly boosts the effectiveness of your communications. It's not about sending more, it's about doing it better. Drop us a line and we'll show you how you can be up and running with AI-driven personalization in just a few days.
Free demo of RNL QuadMail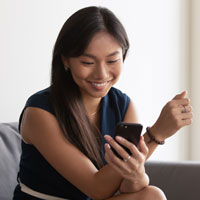 RNL QuadMail™ is the only fundraising email solution that combines the power of artificial intelligence with the ease of drag-and-drop design. In just minutes, you can create engaging emails that speak to the specific interests and passions of your donors, increasing their willingness to give.
---