fundraising
The Power of Personal Conversations With Donors
The ways that we engage donors have changed in big ways over my time as a fundraiser. We're now engaging donors across many channels, traditional and digital. But one thing that hasn't changed is the power of one-on-one conversations. Yes, that means calling on the phone—but of course also extends to our meetings, Zooms, and even texting conversations. I asked members of the RNL team—many whom have been doing this work for decades—"What's the value of personal conversation with donors?" Here's what they said.
Personal conversations work because people give to people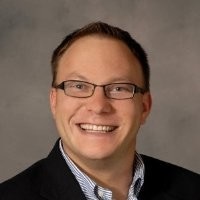 From Nick Talley, Vice President and Consultant
"Personal conversations with your constituents are everything! It's not just about the donation, but about the belief that every conversation matters in helping to build a connection. People give to people. Live conversations allow you to listen, react, and really understand donor interests and desires. The conversation ultimately allows you to find the intersection with your nonprofit organization which can lead to a gift. Major/leadership donors do not just write a check out of the blue. It took many personal conversations over many years from many different people to bring a big donor to the point of readiness, trust, and excitement in giving."
Hear what two rockstar Engagement Center Managers have to say about the power of personal conversations with donors, from RNL's LinkedIn Live
Donor engagement is about human connection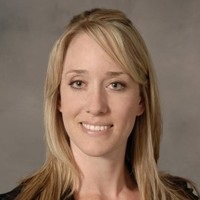 From Sarah Glitsch, Associate Vice President, Software Account Management
"There's a reason we saw an increase in contact rate and, subsequently, participation, throughout the pandemic. By nature we crave human contact. As we move back to a more normalized world, we must remember that a direct ask with conversation will still be the best way to acquire donors. It's easy to dismiss a text or throw away mail, but a personal, direct ask for a compelling need is hard to decline. The one-on-one conversation not only strengthens affinity but humanizes the appeal and creates the opportunity to identify areas of interest."
Sarah brings it home with: "You can do just about anything online now. There's a reason you still see Girl Scouts selling cookies outside stores."
And it really matters for results, from all types of ambassadors: "We definitely see this with giving day ambassadors who make personal connections and ask for donations, in the most successful giving days. And student engagement ambassadors are continuing that outreach throughout the year."
The right conversations make a difference, even when things aren't perfect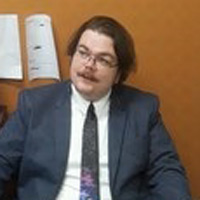 From Christopher Gibbons, Campaign Specialist
"There is a significant and impactful benefit for having the right personal conversation with a prospective donor. It still is the most direct way of having an open exchange about their passion or an initiative. When it comes to fundraising, of course there are times when it is necessaryto engage in 'damage control' when a donor is unhappy or there's been a mistake. Personal conversation can really break the barriers compared to other communication tactics and bring issues or improvements to a central focus."
The phone call resonates in later engagement exchanges, like texting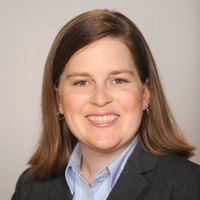 From Melissa Adair, Associate Vice President of Strategy and Integration
"People recently celebrated Valentine's Day. In a true testament to the power of a personal connection, we saw an influx of unsolicited "Happy Valentine's Day" messages from donors on our text platform. They were responding months later to the post-call text sent from the student who spoke with them earlier in the year. We continue to see things like this again and again with donors invested in the relationship that they formed during the phone call."
Are you ready to transform your donor engagement?
Connect with us today to find out how an RNL Digital Engagement Center and RNL Engage can power personal conversations at scale, and transform your donor engagement. The phone remains a powerful engagement tool. We now use it to do so much more than calling, but direct conversation with donors continues to be crucial as a true one-to-one engagement opportunity.
Because it's harder to get people on the phone, you have to be smart, use the best analytics to prioritize outreach, and the best tech to get through to donors. We know a few things about that, and we'd love to show you how you can reach more donors at scale with high ROI.
Talk with our fundraising experts
Let's talk about how you can level up donor engagement and connect with donors in a smartphone world. Ask for a free consultation with our experts.
---