fundraising
How To Not "Crowdfail" This Fall with Your Crowdfunding Efforts 
As you make plans for your fall donor engagement, crowdfunding should be a key component. Campaigns that address specific needs, engage a social group of donors, and provide a sense of urgency can really produce results. And there are some key strategies that can really amplify your success. Here are a few tips we've assembled through our personal experience launching campaigns as fundraisers and then coming over to RNL to work with hundreds of Scalefunder partners.
This blog was co-authored by Theresa Jubert.
Promoting your charitable crowdfunding program should be a year-round effort
Your crowdfunding platform is an incredible resource across your organization. But, you'll need a crowd to bring a crowd. Get out there and "sell" your platform to student groups and faculty/staff. You need to be the biggest cheerleader for your platform. "If you build, they will come" simply does not apply here. You have to get out there and promote your platform to get more applications AND more donations.
Here are a few ways to get the word out throughout the year:
Lean on your gift officers, unit leaders, expos on campus, and use email communications or newsletters to promote your crowdfunding platform.
Connect with social media managers across your campus/organization to feature key messages.
Promote the platform at athletics events this fall, including thanking donors to previous athletics campaigns.
Connect with Student Life – meet with presidents of student orgs, department chairs, etc. Make a goal to meet with 3 different groups monthly to promote your platform.
Are there video monitors with messages in your student union or other buildings? Get a slide with a crowdfunding application URL and QR code in the mix.
Make sure you're asking the right questions on your charitable crowdfunding application.
Every successful crowdfunding campaign has a team, their own crowd, and a realistic goal. Make sure you're asking questions on your application that will get you answers to these three important questions. We all want to run projects with the highest likelihood of succeeding. That starts with a great application and asking the right questions early.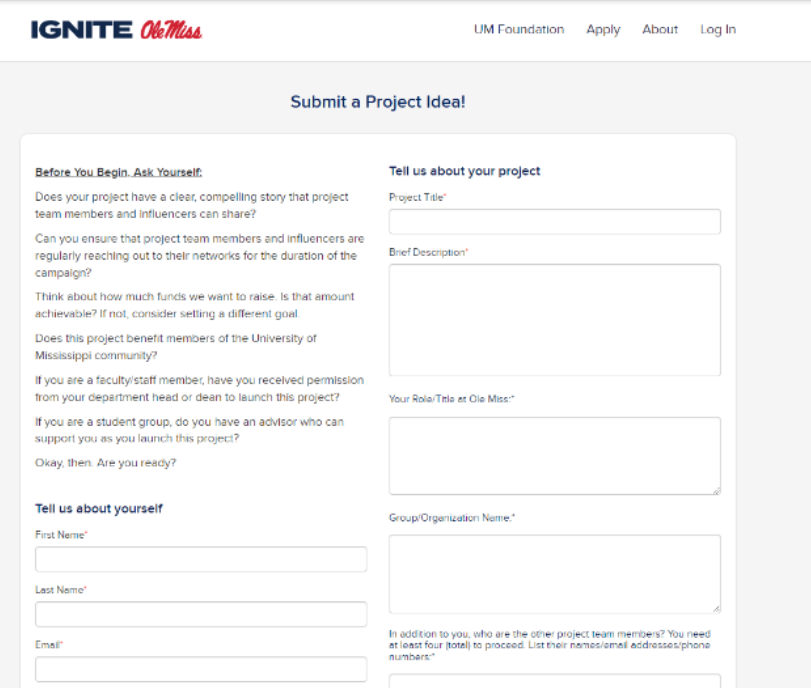 There will be causes and campaigns that can't answer these questions. That's okay, and you can work with these future fundraisers to establish the fundamentals before they jump into a crowdfunding campaign.
Run crowdfunding campaigns in cycles to boost donor interest and showcase the broad impact of your institution
Coming up with a crowdfunding plan for the entire year is a challenge, and it also makes it hard to adapt when new needs come up. So, many organizations have moved to running campaigns in cycles, such as start times 2-3 times per year with their own application and launch deadlines.
Here's why crowdfunding campaign cycles work:
You can train project teams all at once (which saves you time, and lets them share ideas.)
You can promote projects all at once, giving donors options
Deadlines are shared, which helps you and your advancement services/gift processing teams plan their workloads.
Make sure to set your crowdfunding project teams up for success with the right tools
Offer email templates, share best practices from past campaigns, and help project teams understand how to easily break down what they are trying to accomplish.
For example, on their project page and in their solicitations, we think teams should be addressing: who they are, why they are raising money, and how a supporter can help (donate AND share!). Those three things, clearly communicated, really make a difference.
Did it work? Crowdfund it again with a yearly repeat campaign
Re-create your success year over year with repeat campaigns. You can do this by reaching out to past successful campaigns and asking if they want to run a campaign again this year. This might be for the same function: an annual trip, or a new need, like new equipment or a new endeavor. When the new campaign is live, make sure to send an "Update" (a key communications feature of Scalefunder) to the previous year's donors. You can also send a video message campaign through an engine like ThankView or Gratavid. A repeat campaign is also a nice opportunity to reach out to graduated seniors from the previous and ask them to make their first gift to help kick off this year's campaign. The young alumni-giving leaders will love you!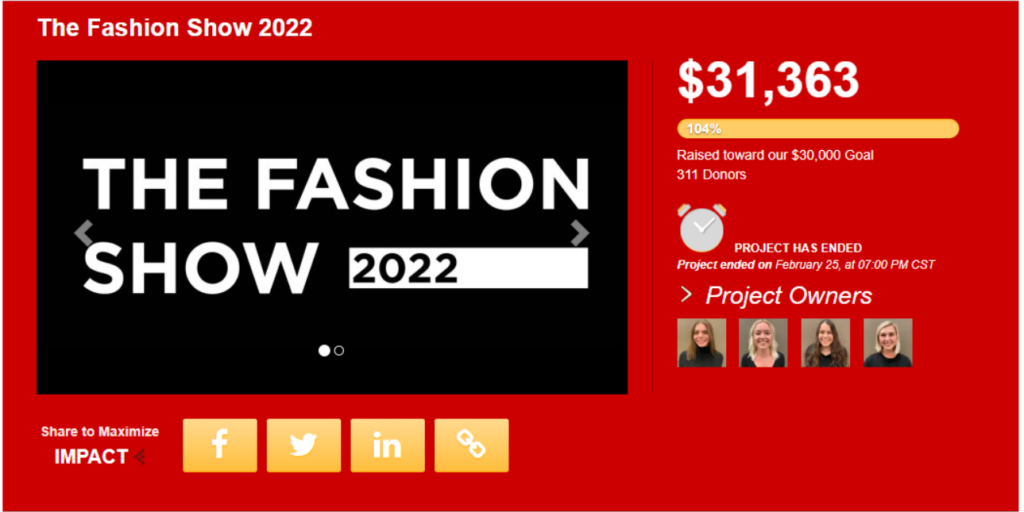 An Evergreen campaign boosts engagement, even without a deadline
Boost your crowdfunding efforts by running "Evergreen" projects led by annual giving or advancement this fall. We use the term "Evergreen" for any project that doesn't have a set deadline, and these projects often operate across years and last longer. Examples include a student emergency fund, a senior gift campaign, or even a memorial or scholarship campaign.
We offer unlimited Evergreen pages as part of the ScaleFunder crowdfunding platform, and when you mix these in with more traditional time-based campaigns, they can really increase the reach of your platform. They're also really easy ways for donors to give, and we think you should consider setting them up for numerous appeals.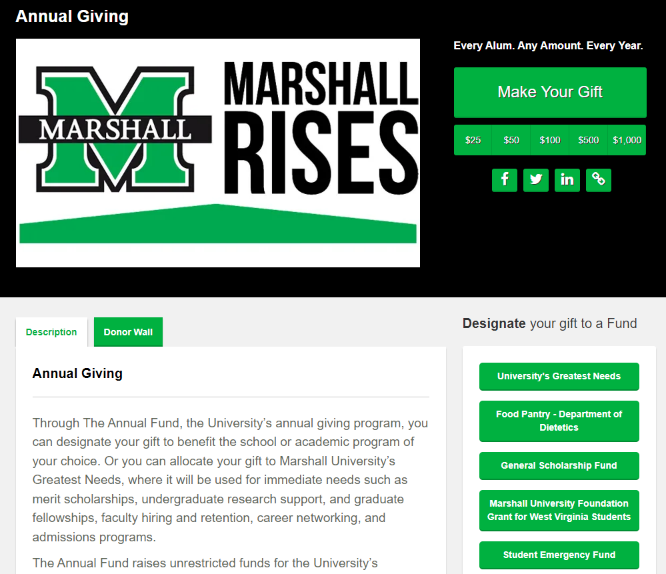 Make sure it's easy to give to this fall's crowdfunding campaigns with an integrated digital wallet.
We've shared before how an integrated digital wallet that accepts key payment tech like Apple Pay, Venmo, and Paypal can let your donors give in less than a minute. And it's really working. Across all transactions on ScaleFunder with the digital wallet for fundraising, institutions receive 6 percent of their online gifts with Apple Pay, 4 percent with Venmo, and 21 percent with PayPal. Read more here about why you should consider adding digital wallets to your platform this fall.
These are just a few tips to maximize the impact of crowdfunding, an engaging and evolving fundraising tool. Want more ideas? Reach out to us and we'll share examples of how fundraisers at organizations like yours have harnessed crowdfunding to meet key fundraising goals and to involve the entire community to give with impact.
Request a demonstration of RNL ScaleFunder for Crowdfunding and Giving Days
Find out how RNL ScaleFunder can power your crowdfunding and Giving Day campaigns to new heights. Ask for a guided demonstration and see why it is the leading crowdfunding platform for higher education fundraising.
---