fundraising
Digital Wallet for Fundraising 2.0: Making It Easy to Give and to Subscribe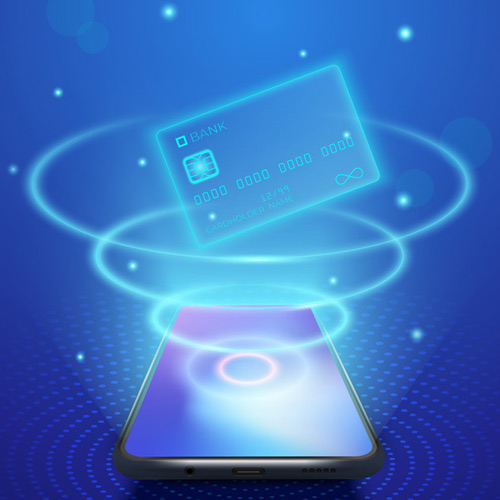 Nearly two years ago, I wrote how the fundraising industry should embrace a subscription economy by offering donors the ease of making recurring gifts. Subscription-based engagement has increased in almost every industry imaginable. Although monthly giving was not a novel idea, it was an element many nonprofits and higher education institutions had not mastered or offered at the time.
It's not just about recurring giving. Before the pandemic, the rate of philanthropic subscription adoption and mobile giving in the U.S. was much slower compared with other countries, in part due to distrust around security. Pew Research found that 53 percent of Americans thought of mobile payments as poorly protected in a 2018 study on mobile payment adoption.
Fast forward to today, and we've seen digital wallets (or e-wallets) transform how our constituents make gifts online. Digital wallets are precisely what they sound like: a digital version of your financial accounts made easily accessible via computer, smartphone, or smart device that ultimately eliminates much of the need to carry around an actual wallet. If you use payment technology on your device, it appears as an option when you give. Digital wallet options such as Apple Pay, PayPal, and Venmo have increased in popularity, and the results speak for themselves. Here are some of the statistics.
Digital wallets with Venmo, Apple Pay, and PayPal have transformed giving
We've seen it really work. Bryan Griffin, director of annual giving and online engagement at Central Michigan University, shared with me: "Everyone in advancement is behind digital wallets at CMU. Since we adopted PayPal, Venmo, and Apple Pay, 27 percent of our online gifts have resulted from this payment option. We only expect it to grow."
Here are stats from one Midwestern private institution on their recent giving day:

They experienced a 67 percent increase in mobile giving over the previous year's giving day. Evidence that getting on top of an easy, digital wallet experience is crucial.
Here's another case study from Santa Clara University, where digital wallet was a key part of their $4 million "All in for SCU" giving day. As Sergio Lopez, director of annual giving strategies told us, "In our last giving day, we had many comments like: 'can you include other forms of payment?' So for us, it wasn't about following trend, it was about a donor need. And it has made a difference."
This fits with national trends. Across all transactions with the RNL digital wallet for fundraising, institutions receive 6 percent of their online gifts with Apple Pay, 4 percent with Venmo, and 21 percent with PayPal. That's nearly one-third of gifts given through these easy-to-use methods already integrated into the mobile device!
Making it easy to give, and subscribe makes the donor experience better
Our donors are also consumers, and like all consumers, they want convenience. By adding a digital wallet to your platform or giving page, a donor can enter their gift, information, and process their donation in as quick as 20 seconds! This is the convenience and friction reduction we need, both for new and established donors.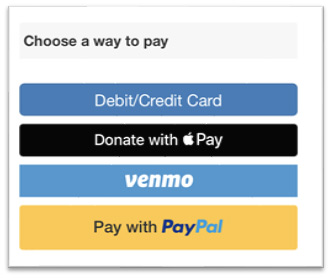 The great thing about digital wallets is that they can also fully integrate into recurring giving, making both the immediate gift and the long-term relationship easy. Because the wallets adapt to the new payment tech each donor adds into their device, they grow with the donor. That's the kind of tech we need—easy-to-use solutions that take away the hassle of trying to constantly update portals manually so that we can focus on the donor experience and stewardship.
That's why integrated technology is key. An easy digital wallet for fundraising, that allows for both one-time giving and recurring gifts, is crucial. And if donor have their crypto wallet tied to PayPal, they can give through that source, and the institution receives the funds immediately without crypto conversion. It's a win for donors and easy for your team.
RNL's team of experts is constantly watching the new developments in payment, subscription, and giving tech. If you'd like to optimize giving options and provide a better donor experience (without even having to sign up for a Venmo account for example), contact us and we'll set up a time to talk. We're ready to help.
Request a demonstration of RNL ScaleFunder for Crowdfunding and Giving Days
Find out how RNL ScaleFunder can power your crowdfunding and Giving Day campaigns to new heights. Ask for a guided demonstration and see why it is the leading crowdfunding platform for higher education fundraising.
---