fundraising
Giving Day: A 21st-Century Solution for the 21st-Century Donor
Co-Author: Quinn McGourty-Holland, Director, Campus Relations
The Great Give! 1,800 Minutes to Give! Give Red!
If you are in the philanthropy community you have probably seen something like this in your email or LinkedIn feed over the last several months. As the phenomenon of Giving Tuesday continues to grow in international philanthropy and more organizations host a Giving Day throughout the year, this premise of a daylong giving event is making its mark in higher education. A Giving Day can be a great opportunity to promote enthusiasm and bring constituents together for a common cause. It gives your institution an excellent opportunity to celebrate what makes you special to the audiences you are trying to reach: alumni, donors, current students, parents, faculty, and staff.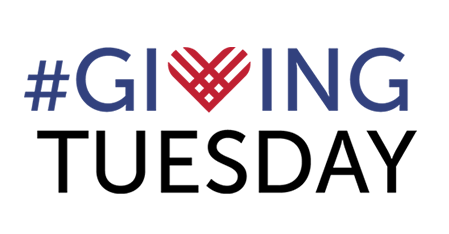 So how can you make the most of your Giving Day event?
Between now and the RNL National Conference on July 26-28, RNL will share how we are going to run a Giving Day that will occur during our conference (with all proceeds going to charity). We will post additional blogs and insights to discuss what we will do before, during, and after our giving day. Our recommendations will be based on what we are seeing across the higher education landscape, our industry leading research, and the feedback we are receiving from our clients using RNL Giving Day Powered by ScaleFunder.
First, we'll start with a strategic overview of the Giving Day concept and why it has caught on with higher education.
Build excitement
Eliciting excitement to boost participation is one of the most important factors for a successful Giving Day. Communication is critical to bring awareness to the event in advance and to find ways for people to get involved by volunteering and sharing the message. Your alumni and current students are some of the best advocates you can find, and their passion for your institution can mean much more than an institutional plea for funds. Recruit ambassadors from your community to give the event a much needed personal touch!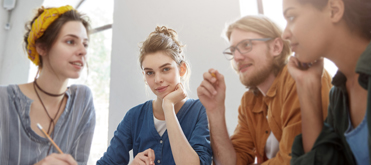 Gamify giving
Your Giving Day ambassadors will help encourage a broader network to become involved, but you also need to establish fun incentives to spur your donors' sense of urgency. Gamify your Giving Day with matches and challenges, to provide alumni with a chance to help their areas of affinity hit their milestones and pull ahead of the pack. Everyone wants the school as a whole to succeed, but the clubs, teams, and departments that were integral your alumni's personal experiences will stand out. With a variety of fund designations to choose from, and a steady stream of smaller bite-size goals to strive toward, your target audience will be empowered to make a difference to the things that matter most to them.
Give thanks
Of course, we can't forget about what happens after the deadline has passed and the Giving Day window has closed. The work doesn't stop after the event is over, and your alumni don't stop caring about you afterwards either. Show them your appreciation, whether that is through thank-you notes, updates about the areas they supported, or through social media shout-outs. A Giving Day may only be 24 hours, but your alumni engagement should be year-round—don't let your only interactions be when you ask them for money!
Involve everyone
We know this can be a big undertaking in order to dedicate the time and resources necessary to host a successful Giving Day, but you likely already have a lot of the tools necessary. Wherever you can, encourage groups outside your advancement office to chip in with activities and content. Ask your students and faculty to help craft appeals as well. Ultimately, if there is a part of your institution that is affected by your Giving Day, then get them involved! This is a team effort, and you will achieve the most when you encourage collaboration. Reach out with phone calls, text messages, social media alerts, and digital ads; everything and everyone who is at your disposal can be a component of your plan. In a rapidly changing fundraising environment, an omnichannel strategy is your best bet for maximizing results.
Start now with a Giving Day tour
We will be discussing how RNL will launch, promote, and conduct our charitable Giving Day, but you don't have to wait to learn from our Giving Day experts. Ask for a demo of RNL Giving Day Powered by ScaleFunder. More than 110 institutions use RNL Giving Day to manage and promote their own Giving Days. See why so many colleges and universities trust this important day of the year to RNL. Ask for your demo.
---