fundraising
Award-Winning Fundraising Creative Propels Donor Engagement for RNL Partners
If you want to capture the attention of donors, it takes creativity. Showing your supporters something interesting and crafting a compelling story across multiple channels is key. That's what RNL's creative team does every day for our higher education and nonprofit partners.
We're excited that RNL's creative work in support of our fundraising partners recently won several 2021 Educational Advertising Awards—an industry benchmark for outstanding creativity in the field. RNL won 26 total awards this year across our work in advancement and enrollment. Here are some of the winners in the fundraising category across direct mail, digital, and email communications.
St. Joseph's University wins best in show for integrated fundraising campaign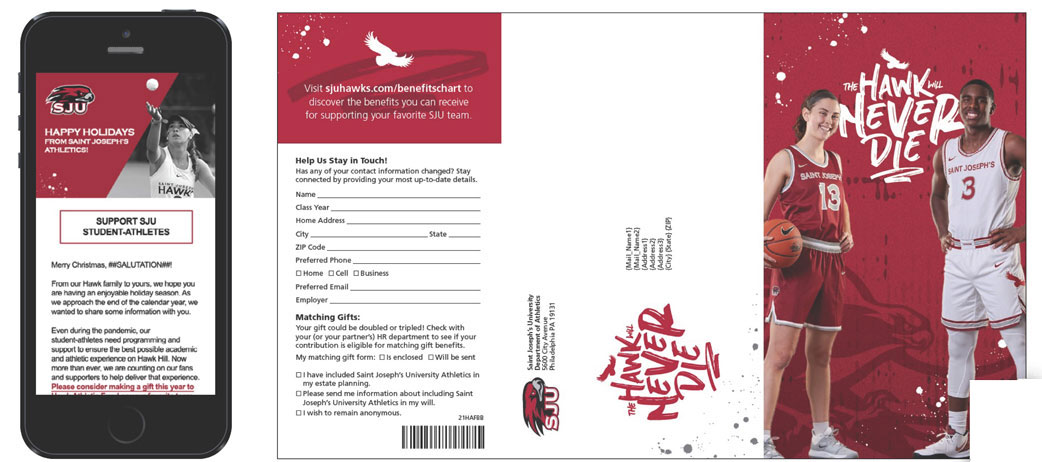 The story has to flow to your supporters with a coherent narrative. We've seen how coordinated messaging campaigns across channels like direct mail, digital advertising, and email make a difference, and we were excited to win a Best in Show award for the integrated campaign for St. Joseph's University. Here's a sample of the campaign, which also won a Gold award.
Communication and excitement propel Central Washington University Wildcat Challenge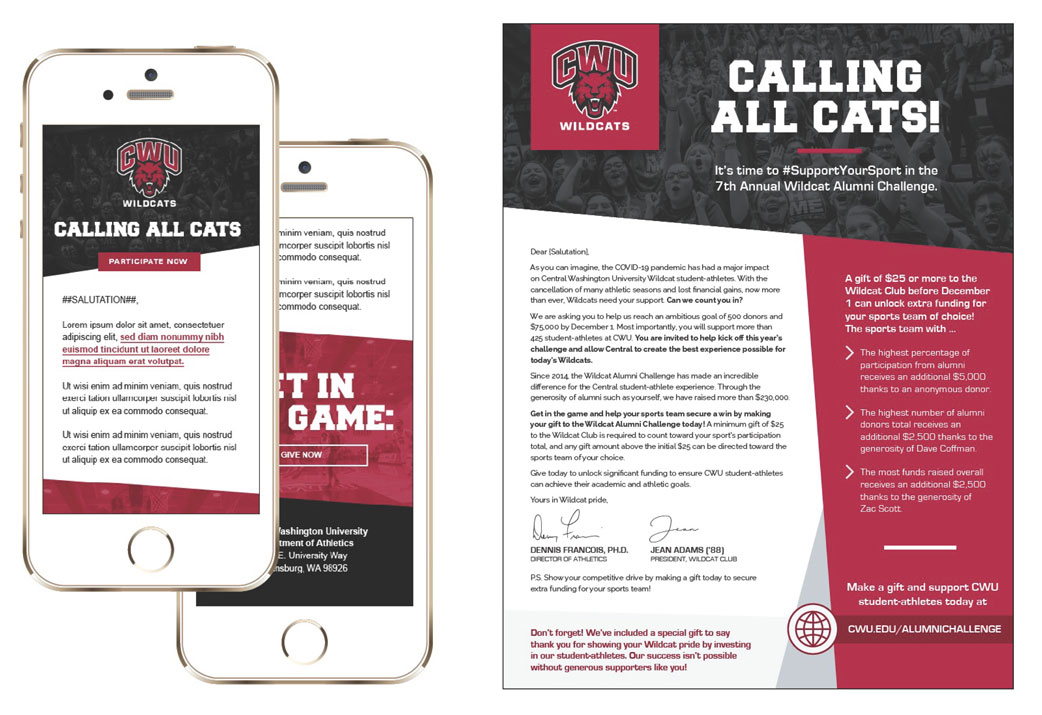 Since 2014 this alumni challenge appeal has helped support student athletes. A creative presentation of the multi-level challenges from fellow alumni won this creative package a Gold award.
University of Texas at Arlington Anniversary Appeal Card builds on donor history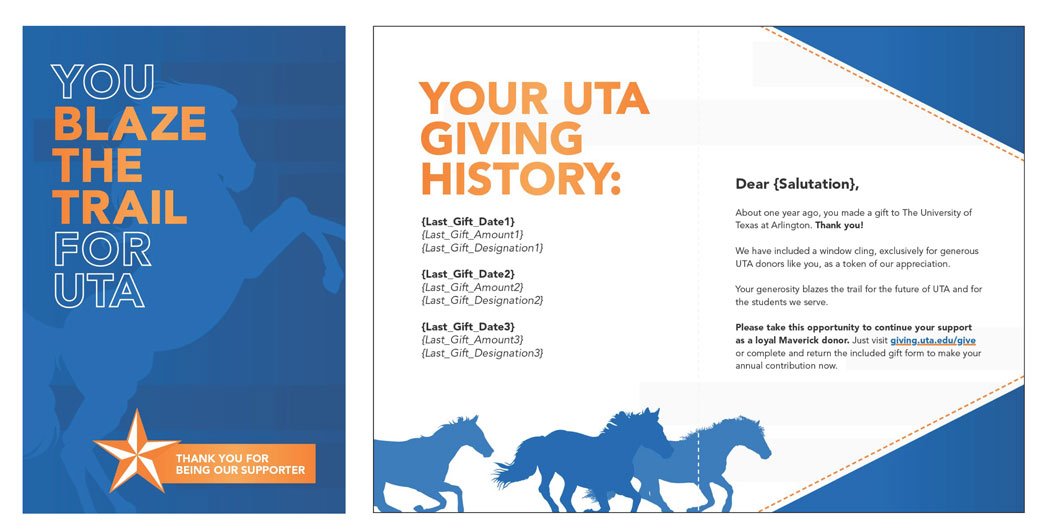 UT Arlington reminded donors of their giving history in this award-winning mailer. The "anniversary appeal" is something higher education has done for years, but this attractive and attention-grabbing piece with personalization for each donor really sets a standard.
Click here to view a full PDF of the recent award winners.
Let's get creative about your fundraising success
Is it time for you to get a new look at the creativity you offer in your donor engagement? RNL's experienced team is ready to help. Contact us today to talk with us about your key priorities, new donor groups you want to engage, and how you can transform your outreach with new, creative communications.
---