enrollment
A Strong Digital Marketing Strategy Needs SEO
Whether a prospective student sees an ad for your institution, has been referred by a friend, engaged with your staff, visited your social site, or even have taken a campus tour—they will always find their way to your website to learn more and become informed on your program and brand.
But more importantly, if they don't know who you are, aren't aware of which program will help accomplish their career goal, or haven't engaged with your ads or social sites, your site can still be a valuable resource in their decision making process. In fact, in 2018, over 200 million Google searches happened for graduate programs, and 71 percent of them didn't include an institution's name. This demonstrates how students have shifted to adopt a consumer mentality and are more focused on program outcomes and post-grad opportunities than the institution that is providing the education.
Here is where Search Engine Optimization (SEO) comes into play. SEO is the foundation for being found online and for students to learn more about programs. Without a strong SEO strategy, your website becomes difficult to find organically…and if your website cannot be easily found or doesn't provide answers to these questions, you risk losing the opportunity to help students through this important research period when they are looking for reasons to consider your program. Often organic leads convert to enrolled students much higher than other paid channels, and organic pages can provide information for stealth applicants researching your campus anonymously before applying—making this a high value channel.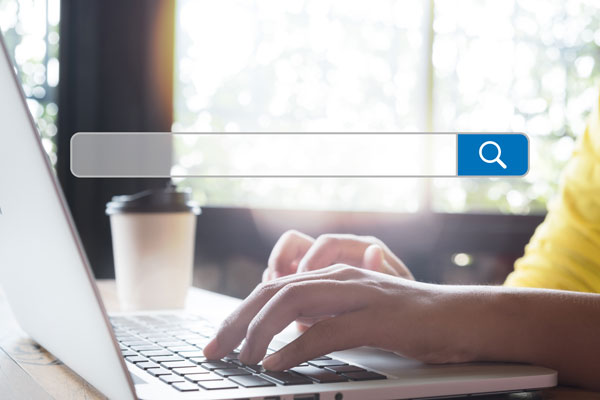 When considering building or improving your SEO strategy, there are three main points to consider and understand.
1) SEO strategy is a long-term play
Search engines value time, which is why SEO is a long-term play in your overall digital marketing strategy. High page rankings that lead to organic visibility and a nice digital footprint do not happen overnight.
As content ages and continues to provide valuable information to users, search engines take note—so you can't expect to be immediately successful with increasing your incoming web traffic. Strong SEO strategies focus on growth, sometimes as long as 18 months out, and plan for a ramp period. This is why SEO strategies work nicely with paid advertising, which can provide more immediate increased lead flow. However, when comparing the two, SEO will continue to pay off as your search equity grows in comparison to your paid advertising efforts.
2) Consistency is key
Even if your initial SEO strategy focuses on growth in a defined period of time, you must maintain an ongoing, continual content strategy as search engines also value consistent and quality content. Increased ranking can easily be overcome by competitors that are more consistently providing content for internet searches, so focus on monitoring your success and adding new content consistently in effort to combat this. In fact, consistently providing content around a theme can actually put your institution in a position where you are crowding out the competition, increasing search results for that particular theme.
3) Write content for consumers
Given that students have adopted a consumer mentality, you content should address how they are searching—not for your brand but for post-graduate outcomes. Prospective students want to read about the success stories of students. They want information on what the degree will help them achieve (something we recently discussed in a webinar on leveraging alumni outcomes). They want to know if they can balance work, life, and pursuing a new degree. And they want all of this packaged in easy to understand content.
Yes, your program pages should be a good resource for program basics (How much will it cost? How long will it take? What will I get?) But a savvy SEO strategy will also increase thematic content that convinces prospective students an education from your program will lead to success and abundant opportunities. Think of how your content should answer questions such as what does a nursing degree pay? What does a data analyst do? What are jobs for biology majors?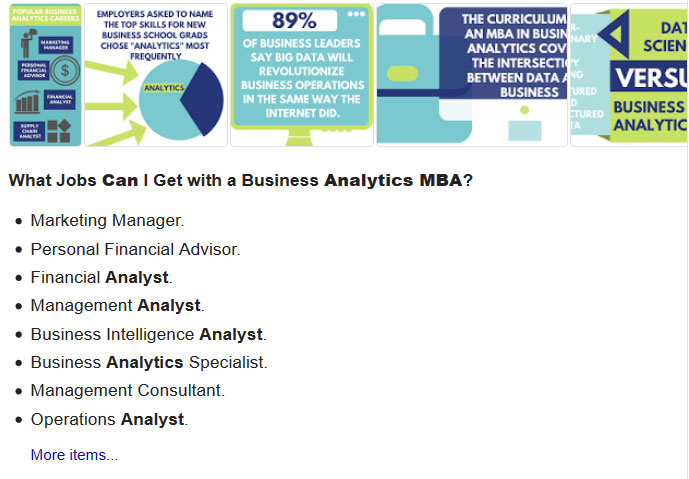 This kind of content, focused around the theme of the program, provides a user friendly way to introduce post-graduate employment opportunities, salary, job descriptions, and other important information in the kind of storytelling fashion we see on blogs.
An SEO-driven digital marketing strategy in action
One of our RNL partner institutions has followed these strategies to great success. They worked with us to overhaul their SEO strategy and focus on growing their organic footprint.
Through an intentional SEO content marketing approach, RNL was able to provide a lead generation lift of a 97 percent increase in organic webpage request for information (RFIs). Thanks to these efforts, key academic programs at this institution are appearing nationwide in organic, non-branded, searches, delivering benefits such as:
giving visibility to multiple thematic content post
providing insight into the post grad industry
illuminating a direct path from that content to program opportunities at this institution
These gains have continued to increase during each performance reporting period seeing as organic SEO investments continue to pay increased dividends as content continues to age.
How can you build a strong digital marketing strategy through SEO? Let's talk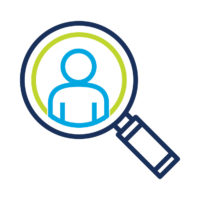 My colleagues and I at RNL can help you create an SEO strategy that elevates your programs in the organic searches prospective students conduct every day. Plus we can develop campaigns to generate leads and nurture those leads so you can hit your enrollment goals for all of your key academic programs.
Contact us to set up a free consultation with our digital and enrollment experts, and let's put your academic programs at the top of the search results.
---