enrollment
Q&A on the RNL Certificate in Enrollment Management and Bay Path University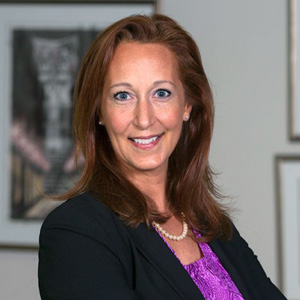 An advanced degree or certificate can make it easier to advance your career by transitioning into more senior positions, into management positions, and into leadership positions. The specialized knowledge and industry expertise you acquire through an advanced degree enables you to contribute to strategic visioning and planning, solve integrated complex problems, develop an expanded professional network, and increases your earning potential. In this post I respond to some of the common questions I hear from professionals considering a Certificate in Enrollment Management in anticipation of our October start.
Why the RNL Certificate in Enrollment Management?
Today's competitive higher education environment demands skilled enrollment management (EM) professionals. This graduate level certificate provides relevant, applicable course content, focusing on current issues in higher education, innovative thinking, and leading edge practices. The entire curriculum is designed to prepare you to lead, manage, and innovate in the rapidly changing world of higher education administration.
Whether your goal is career advancement or just increased knowledge in the field of enrollment management, the RNL Certificate will enable you to:
Learn/deepen understanding of concepts, practices, and techniques associated with successful EM.
Examine how EM strategies shape the recruitment and retention practices within educational institutions.
Explore how targeted communications and marketing strategies support an institution's EM goals.
Gain theoretical and practical guidance in the strategic EM planning process, including enrollment data analyses, alignment of academic and co-curricular programs, federal aid policies, enrollment strategies and goals, and key performance indicators.
Create successful EM plans.
Who should enroll in the RNL Certificate in Enrollment Management?
The RNL Certificate in Enrollment Management is designed for professionals who have higher education experience as well as those new to enrollment management. It is perfect for those working in admissions, financial aid, and enrollment marketing, and others in higher education who are engaged in one of the many aspects of strategic enrollment management. Whether you already have a leadership position in an institution of higher education and are looking to acquire more knowledge, have a specialized background in one area of higher education but want to advance your career, or are a graduate student working towards your master's degree, the RNL Certificate is appropriate for you.
How does the program foster student engagement?
The RNL Certificate program's typical class size is 14 to 18 students. Because the program is entirely online, with no residency requirement, students come from locations around the country, bringing with them diverse backgrounds, interests, and experience. The online program allows for multiple learning and participation styles. Continual interaction and engagement with other students, as well as with professors who are national experts in areas of EM, encourage thoughtful dialogue and debate, and build a community of higher ed professionals.
Who are the faculty?
Faculty in the program are EM professionals. All have terminal degrees in higher education administration, extensive teaching experience, and many of them hold leadership positions in higher education institutions. These teaching practitioners draw on their many years of experience in higher education and bring their wealth of knowledge to the online classroom.
How long does the program take to complete?
Designed for working professionals, most students can complete the Certificate program in eight months or one year, depending on when you enroll. Six 8-week courses are required; the Certificate may be started in October, February, or June.
If I begin with the RNL Certificate, can I continue with the full master's degree?
Yes. The six courses for the RNL Certificate may be combined with six other MHE courses for a Master of Science in Higher Education Administration. Your admissions counselor and faculty will work with you on a customized or individual schedule.
About the author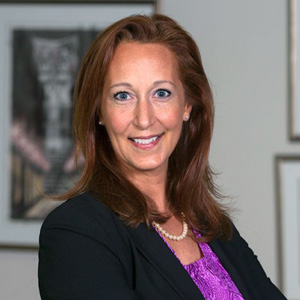 Dr. Lauren J. Way is the Director of the Master of Science in Higher Education Administration program. She teaches the Capstone course in higher education administration, in which students engage in original research projects, a course on women in higher education, and has taught many courses in entrepreneurship, management, and leadership in Bay Path's management programs.