enrollment
3 Key Benefits of Retargeting for Higher Ed Institutions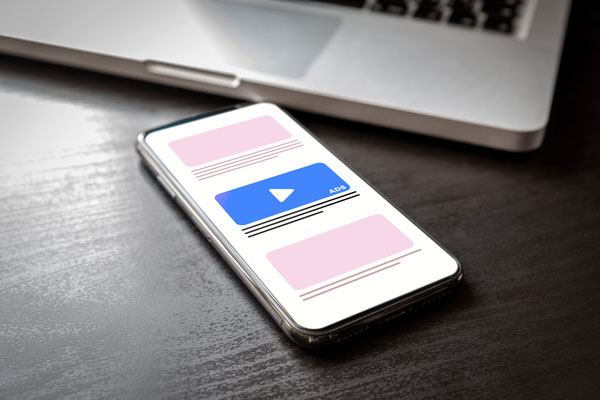 We always hear about retargeting campaigns and how effective they are. But how exactly does retargeting work, and what are the benefits of retargeting for higher ed institutions?
What is retargeting?
In advertising, retargeting is simply a way to show your institution or program ads to students who previously visited your website but neither inquired nor applied. There are many benefits of this type of retargeting, which we will discuss further in this post.
How does it work?
To start retargeting, a small piece of JavaScript code (a pixel) must be placed on your website. After placing this code on your website, every time a new student visits your site, the code drops a browser cookie on the visitor's computer to keep track of that user's visits. Once the cookie is sent, the computer stores it in a file inside of the user's web browser. Eventually, once the student leaves your site and browses other sites, the pixel lets retargeting platforms know to start showing your retargeting ads to that visitor.
While this may seem a bit invasive to some, it really isn't. We've all experienced seeing ads for one product or service that we have searched for later when visiting other sites.
The benefits of retargeting for higher ed institutions
1. Spend scarce advertising dollars on students who have already expressed interest in your school
Retargeting allows colleges and universities to reach students who have already expressed interest in your school by visiting your website. This means these students are further into the funnel and more likely to convert. In fact, we typically see stronger performance with retargeting campaigns than traditional display campaigns because they are so narrowly targeted.
Overall, retargeting allows universities to provide additional information about their programs to previously interested students to help them come back for more information.
2. Nurture leads over an extended time period
Students do an extensive amount of research before choosing a university or program. They usually visit multiple university websites besides your own. Because of this, their first visit to your website will probably not lead to a conversion.
Retargeting gives universities a way to follow students throughout their research process as well as be a source of information. If a new student visits a program page of your site, you can show him or her retargeting ads highlighting information about that specific program. Then, if the student comes back and fills a lead generation form, the university can target that list of leads by showing ads about the application process. The cycle continues until enrollment managers can guide and nurture their leads until they eventually become enrolled students.
3. Brand awareness
Retargeting ads also build brand awareness for your institution. By showing ads to students who previously came to your site, you can remind previous website visitors of your school and the programs you offer, thus building brand recognition. This is important in the college research process since, once again, students are usually researching multiple schools and program at once.
However, it is important to not show your adstoo manytimes to the same student. The beauty in digital advertising is that there are metrics for everything. In this case, you should keep an eye on your frequency metrics, which tell you how many times a unique user sees your ad in a given time period. You can then dial down the number of times your add is "served" to specific users.
Retargeting is a powerful tool in the world of advertising. There is a multitude of retargeting strategies to take advantage of that will make your advertising campaign as targeted and effective as possible. When leveraged correctly, retargeting can support your institution in reaching its goals for the upcoming enrollment period.
What's next for retargeting?
As with most digital marketing efforts, the future of retargeting is evolving. As concerns over user privacy develop, advertisers must adapt by preparing for a "cookie-less" world. One workaround is location-based IP targeting ad technology. This type of targeting does not rely on cookies. Instead, it delivers digital ads to people who visit targeted physical locations via their IP address.​ It can also retarget users by identifying a user's device after he or she leaves a specificlocation andcontinuing to reach them with precise digital ad targeting at their home and across all of their devices.
Watch my discussion about retargeting and contact us to talk about your digital recruitment strategies
I sat down with RNL's Scott Jeffee to discuss retargeting for higher ed institutions as well as using digital marketing data to guide your strategies.
If you want to discuss your digital strategies for student recruitment, we're here to help. Let us know you'd like to talk and we'll set up a discussion to help you identify the ideal digital marketing strategies for your enrollment goals.
Talk with our digital and enrollment experts
We're to help you find the right digital marketing and recruitment strategies. Let's set up a time to talk.
---