enrollment
How to Get the Most Insight Out of Your Digital Marketing Data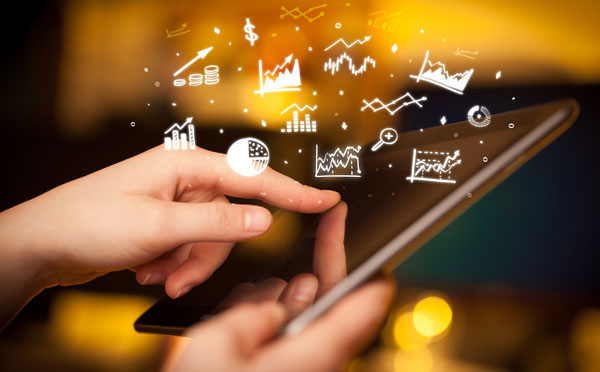 COVID-19 has thrown us into a time of uncertainty. Everyone has grappled with feelings of fear or confusion or even frustration. Because of this, I'm also positive that the last thing you would want to do is add to that stress by having to spend hours trying to decode your digital marketing data in order to develop an effective enrollment plan for fall 2021.
As colleges and universities are preparing for the fall 2021 enrollment period—yes it is already "that time"—now is the time to dive into digital marketing reports, dashboards, and analytic tools to develop an effective strategy that will not only drive leads but also generate quality applicants ready to enroll in your school.
Because I know that not everyone works with marketing data (or any data) every day like I do—I know these data can be hard to make sense of, let alone be the foundation for goal setting and enrollment plan development. Luckily, there is an easy way to begin to master a working knowledge of the most important elements in all these reports and spreadsheets.
Many of you have probably worked with Google Analytics, have been provided such reports, or have at least heard of the platform. You may also be familiar with the ABCs of Google Analytics. If not, the acronym simply stands for:
Acquisition
Behavior
Conversion
We can use these three core fundamentals developed to explain Google Analytics as a way of analyzing data outside of the Google Analytics platform. By using these three steps of analysis as a guide, you'll develop a data-driven enrollment plan in no time.
Watch my discussion of this topic with RNL's Scott Jeffe
See this episode of RNL@Home for more discussion of using digital marketing data to guide your strategies.
Acquisition: How are prospective students finding your university's website?
First, ask yourselves how students are finding out about your institution or program? Is it by an organic search on Google? Or perhaps they saw your school's ad while scrolling through Facebook? Knowing this information is vital in making an effective plan for enrolling more students.
Most marketing reports and dashboards will show a breakdown of which channels (Google, organic, Facebook, etc.) are driving the most traffic to your website. But don't stop there. Once you know which channels are high performing, start digging deeper on performance. You may find that although only 10 percent of your traffic is coming from a LinkedIn InMail ad, 80 percent of that LinkedIn traffic is converting to leads.
Behavior: Are prospective students engaging with you?
It's also important to note how students interact with your university's website. During this part of your analysis you need to know which pages on your site students are visiting in the highest numbers and with the greatest frequency, which pages they exit from, how long they are staying on the page, and so on.
Once you know that, what do you do with all this information? You must use the data tooptimize your site to further enhance the user experience. If you find that many of your users are exiting your site from a certain page after only spending a short amount of time on the page, consider making changes. Run A/B tests to see what copy and creative is most effective. Overall, monitoring the behavior of your users matters because if a prospective student doesn't engage with your site long enough, it's likely they won't convert—which leads us to the final stage of analysis.
Conversion: Are prospective students taking the actions you want? (i.e. lead generation, application submissions, virtual tours, etc.)
This last stage is vital as it tells you if your marketing and advertising efforts are producing the results you want—whether that is producing more inquiries, more applicants, more enrolled students, or all of the above. In order to dive into this type of data, look for metrics like your cost-per-conversion and conversion rate. Break down those metrics by channel, source, medium, geographic area, demographics, etc. to identify where your best conversion performance is and where you see opportunities for improvement. It is in the comparisons that decisions can be found.
Be sure you can use your digital marketing data to answer these 5 key questions
These are three basic steps to start getting comfortable with as you analyze data and trends from all those reports and files that you receive. This mastery will help immeasurably in developing an effective enrollment plan for the upcoming school year. When analyzing data, the best thing you can do is continue toask questions and dig deeper.Here are five key questions that you will want to be able to answer—however you decide to analyze your data:
What channels are producing the most conversions?
How are my landing pages performing?
Why did my bounce rate increase this month?
How can I increase my conversion rate?
Where is most of my traffic coming from?
If you do this and follow these phases of analysis, there's no doubt you'll be able to produce an effective enrollment strategy for your institution. And if you want to learn more about how to drive decision making with your digital marketing data, contact us today.
Talk with our digital and enrollment experts
We're to help you find the right digital marketing and recruitment strategies. Let's set up a time to talk.
---